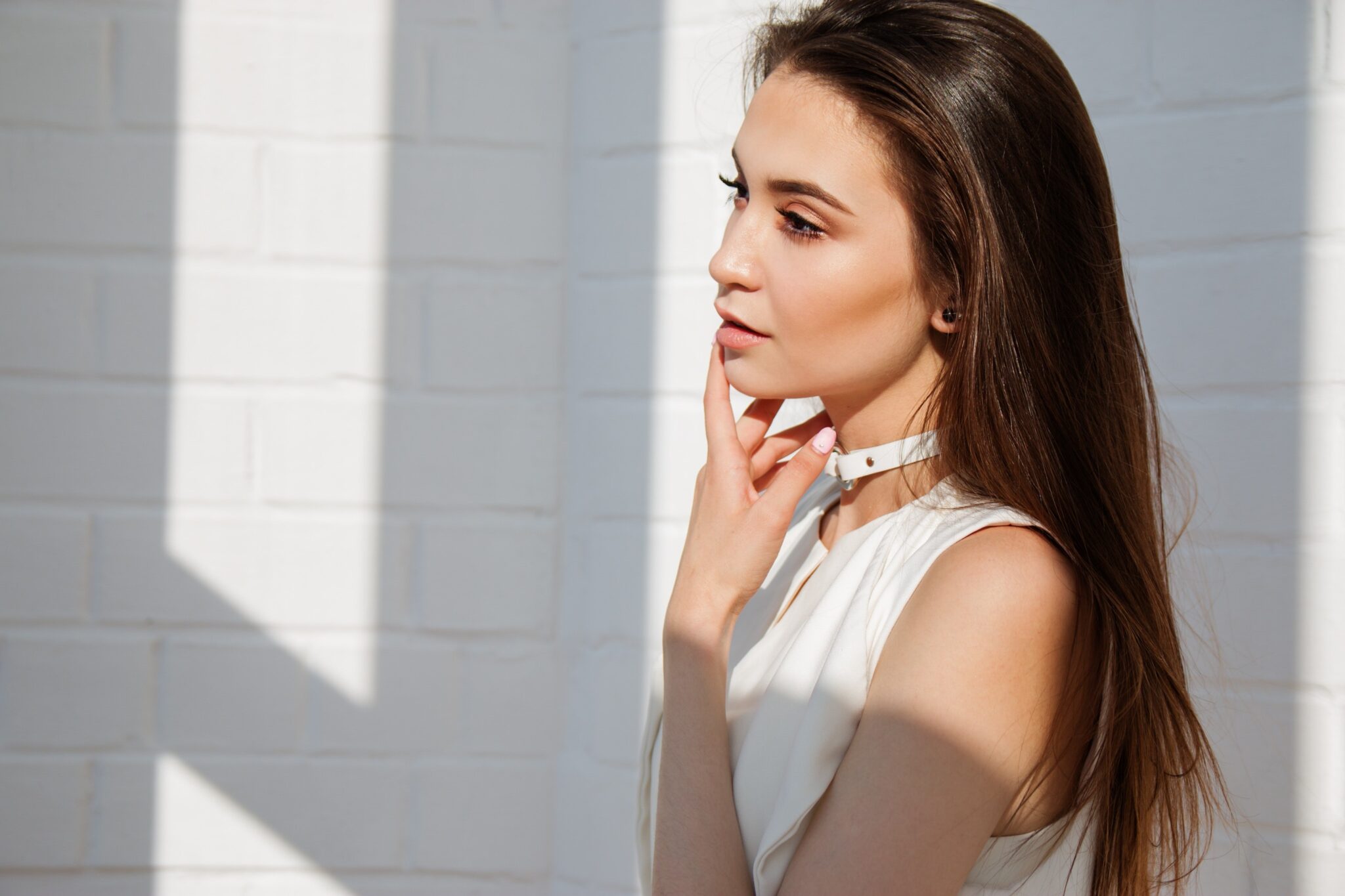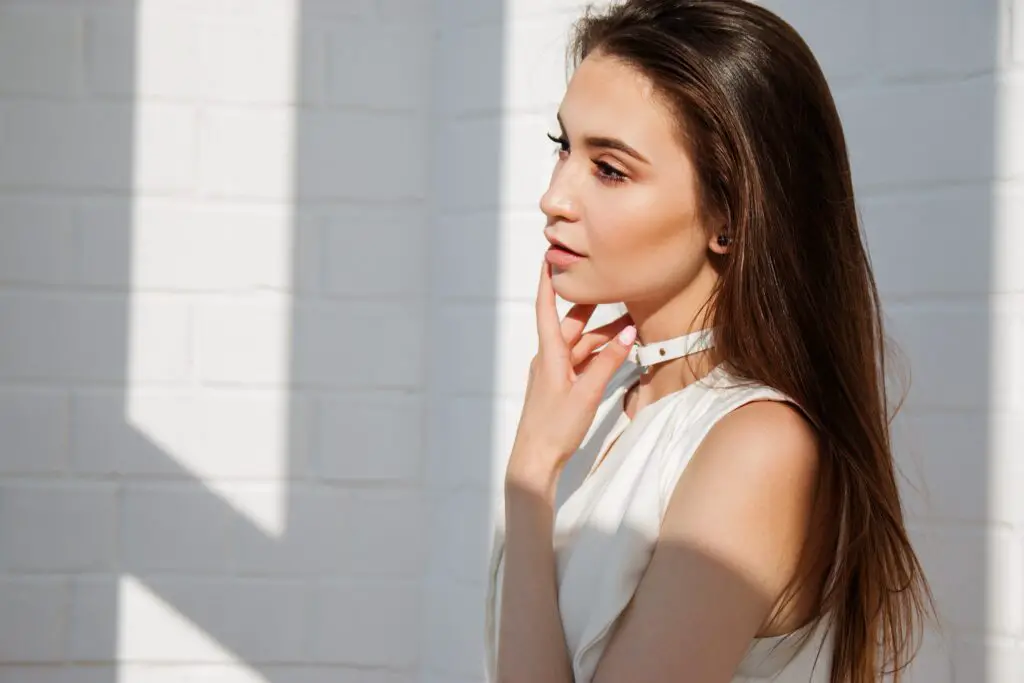 Sadly, thinning hair is a fact of life. No matter how luxuriant and voluminous your hair may be, sooner or later, those luscious locks will slowly thin. There are numerous causes for this condition. In this article, we will cover some contributing factors and the best supplements for thin hair that may yield surprising results!
People typically think of hair loss as a male problem, however, at least a third of all women will experience the same condition at some point in their life. But, different from men, women normally experience thinning hair without going bald. There can be a number of different underlying causes for the problem, which we will discuss.
There are a number of reasons that can bring about female hair loss. For instance, some hairstyles can place undue stress on the hair, causing loss or breakage. Other factors that are more difficult to quickly overcome can include stress, taking certain medications for an existing condition, as well as other medical conditions.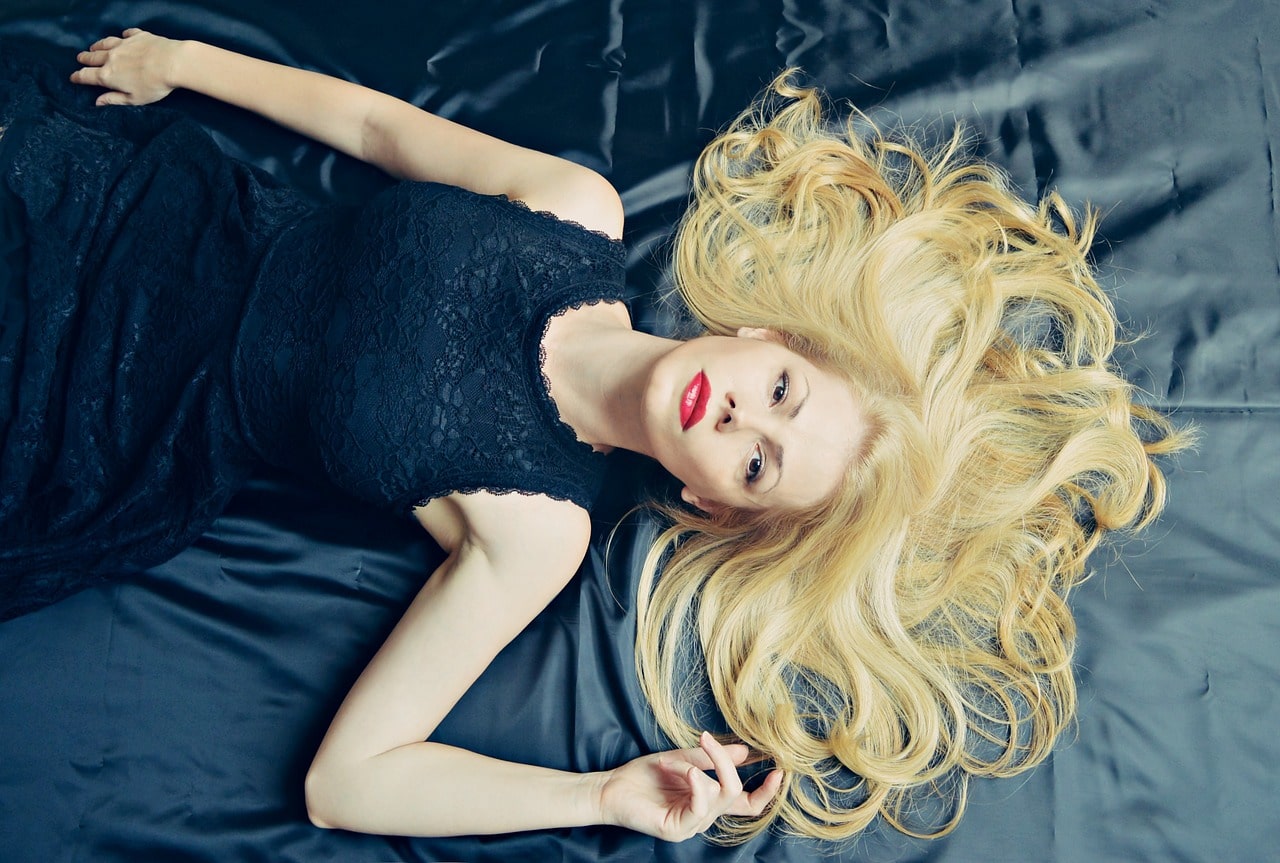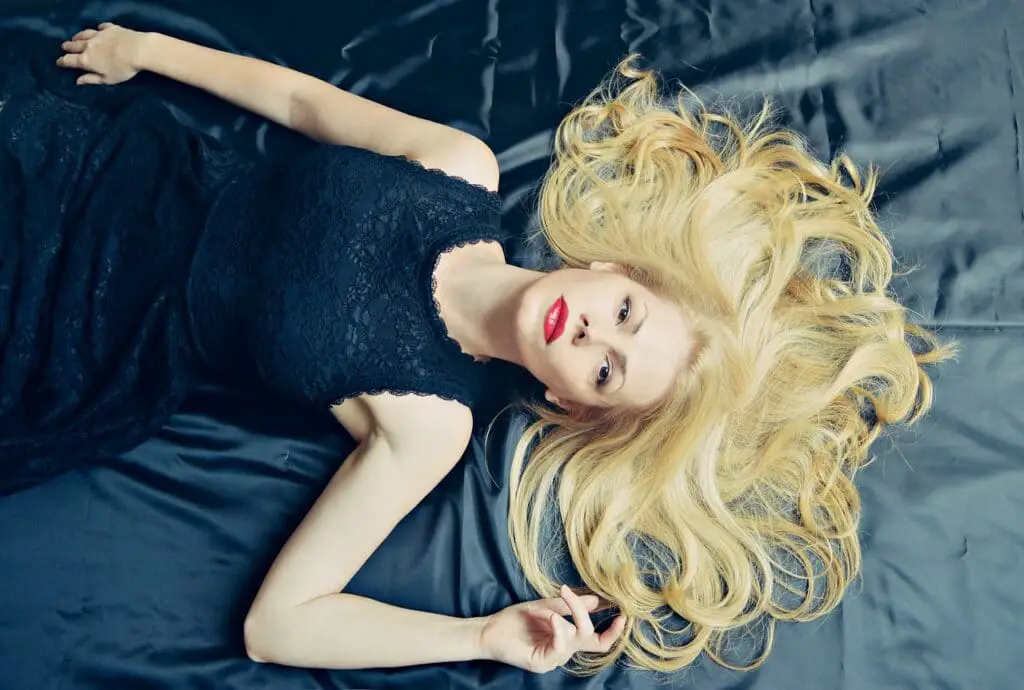 Hair loss may also be genetic. The most common genetic condition is known as female-pattern hair loss. Hormonal shifts that occur during menopause may also spur it.
One of the more common reasons for hair damage and resulting thinning of hair is the overuse of damaging hair products, such as dryers and straighteners that heat the hair.
However, one of the most common reasons for hair loss is vitamin deficiencies. A diet deficient in essential nutrients can impact your overall health, but also have a tremendous impact on the health of your hair!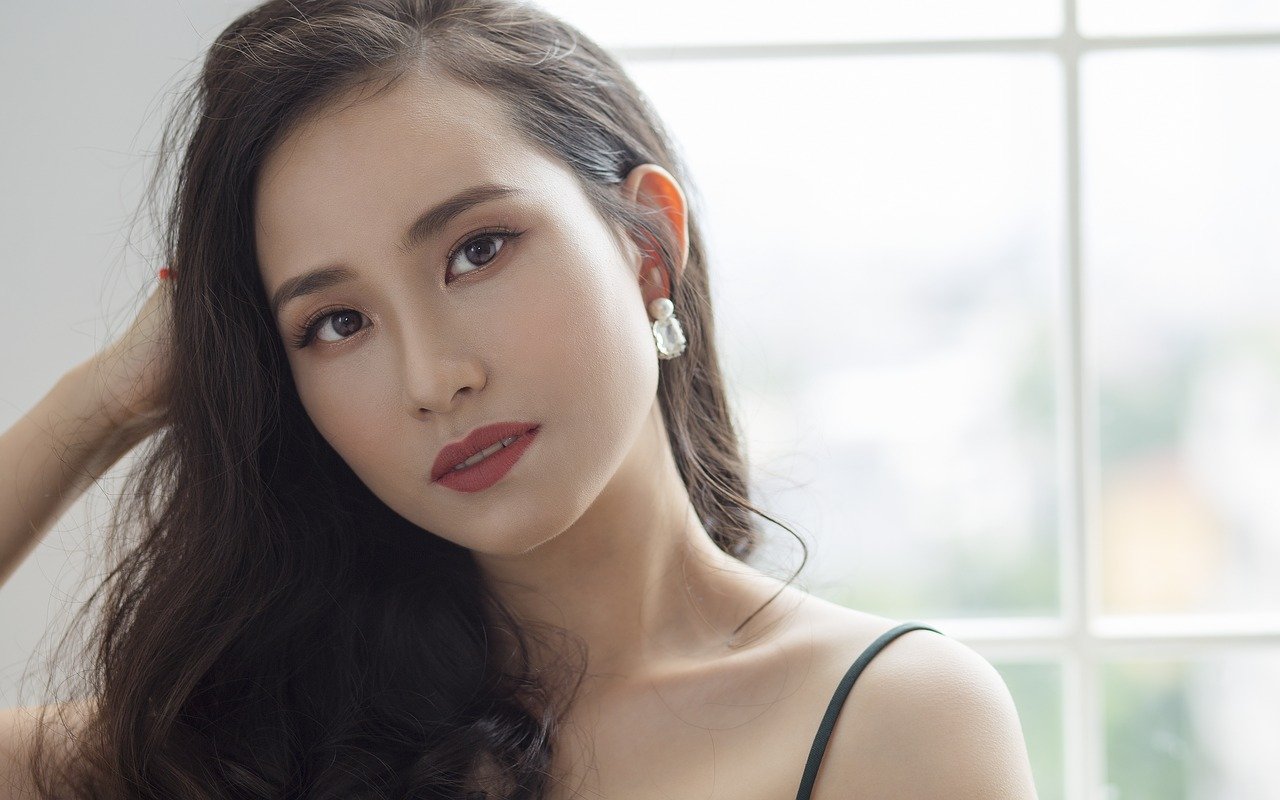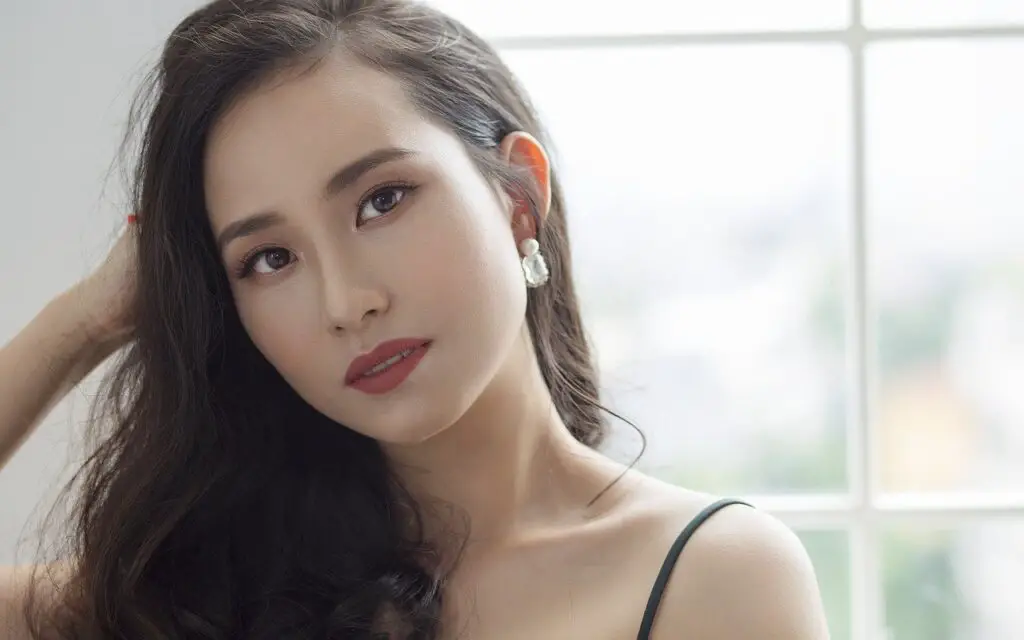 When you're missing out on key nutrients, you may be on a restrictive diet, or you're dealing with a medical condition that strips you of these essential vitamins, thinning hair is often a result.
While there's no scientific evidence that any single supplement or vitamin will make your hair grow faster, studies have been shown to link vitamins to various types of hair loss and follicle health.
Listed below, we've put together some of the best supplements for thin hair.
Many of these vitamins and supplements may already be present in your current diet, but you may not be eating them in the quantities needed for optimum results.
B Complex Vitamins: "Help with hair health and renewal of cells necessary for hair growth. Good sources for B-Vitamins include whole grains, dark leafy greens, seafood, and meat.
Vitamin D: Has just recently been linked to hair health. You can get your daily dosage through your diet as well as direct sunlight
Omega-3 fatty acids: These fats are a good source of protein, which can help strengthen the hair structure. Some good sources include salmon, tuna, mackerel, sardines, chia seeds, flaxseed meal, and several types of nuts.
Iron: Typical signs of iron deficiency include anemia and as well as hair loss.
B12: If you consume meats, they are loaded with this vitamin. People who follow a vegetarian diet and are noticing thinning hair may want to consider a supplement.
Protein. Your daily protein intake should be 30% of your total calorie count. A diet rich in protein is crucial for healthy hair growth.
Listed below are products for thinning hair which are comprised with a vareity of supplement blends for great results.
Bestseller No. 1
FoliGROWTH™ Hair Growth Supplement for Thicker Fuller Hair | Approved* by the American Hair Loss Association | Revitalize Thinning Hair, Backed by 20 Years of Experience in Hair Loss Treatment Clinics
GET FULLER THICKER HAIR with TRUSTED HAIR GROWTH SUPPLEMENT for Women and Men. Support optimal thyroid function, liver health, stress, vitamin D, and iron levels. Uses patented hair growth ingredients: Opti MSM and clinically developed cellular support with 5000mcg of Biotin, Saw Palmetto, Hyaluronic Acid, and Vitamin D3, along with 28 herbs and vitamins
GLUTEN FREE VEGETARIAN EXTRA STRENGTH HAIR LOSS SUPPLEMENT: FoliGROWTH dual action formula targets underlying nutritional deficiencies providing therapeutic amounts of key hair growth herbs, minerals, and vitamins. Supports hair, skin, and nails.
AMERICAN HAIR LOSS ASSOCIATION APPROVED* First and Only Hair Growth Supplement Approved* Ever. Backed by 20 Years of in-clinic hair loss treatment experience. Advanced Trichology has owned and operated hair loss treatment clinics across the United States for 20 years.
Sale
Bestseller No. 2
Bestseller No. 3
Premium Hair Growth for Women & Men - Hair Growth Vitamins w/ Biotin & Keratin - Prevents Hair Loss & Thinning, Supports Thicker Healthier Hair Growth - Supplement for All Hair Types, 60 Capsules
Fixes the Mane Issue: Tired of all the expensive treatments that you're not even sure are effective? Is your hair dull and flat no matter what products you try? Are you ready for a hair transformation that you can see, feel, and love? Our signature formula targets common concerns such as hair loss, thinning, breakage, and damage caused by daily styling. It's packed with nutrients and extracts that nourish the scalp and follicles to make your strands grow naturally strong and beautiful!
Nourishment from Within: Topical hair care products like shampoo and conditioner may give your hair the shine and smoothness they promise but actually damage your hair and remove natural healthy oils and vitamins. Real nourishment happens from within. It's not always easy to get enough essential hair growth vitamins and minerals from your diet, which is why we've formulated this amazing supplement to give you everything you need in one bottle. Feel more confident when you put your hair down!
Biotin & More Hair Nutrients: Biotin stimulates natural hair growth and helps strengthen your strands to prevent breakage and shedding. But that's not all! Our advanced Hair Growth complex has all the nutritive goodness of keratin, collagen, MSM, nettle root, bamboo extract, amino acids, and vitamins A, C, D, and B-vitamins. These hair nutrients combined will give your hair all the help it needs to grow healthy, thick, and silky smooth. Feel like a queen with your stunning crowning glory!
Bestseller No. 4
DHT Blocker - Hair Growth Supplement for Genetic Thinning for Men and Women | Approved* by American Hair Loss Association | Guaranteed, Backed by 20 Years of Experience in Hair Loss Treatment Clinics
THE TRUSTED AND APPROVED* DHT BLOCKER HAIR GROWTH SUPPLEMENT for Women and Men. Ideal for hair loss and thinning hair on the top of your head, crown, or frontal hair line. Target hair loss caused by genetics and pattern hair loss with a powerful formula with 11 natural ingredients for optimal health, hair loss control, and immune system support.
GLUTEN FREE VEGETARIAN CLINICALLY DEVELOPED DHT BLOCKER FOR THINNING HAIR: Our formula is completely unique and developed losing hair due to DHT, hormonal changes, stress, and digestive problems. Only DHT Blocker with powerful DHT blocking herbs, probiotics, and prebiotics.
AMERICAN HAIR LOSS ASSOCIATION APPROVED*: First and Only DHT Blocker Supplement Approved* Ever. Backed by 20 Years of in-clinic hair loss treatment experience. Advanced Trichology has owned and operated hair loss treatment clinics across the United States for 20 years.
Sale
Bestseller No. 5
Bestseller No. 6
Foli-tonic DHT Blocker & Hair Loss Supplement | Hair Thinning Treatment & Promotes Healthy Thicker Hair Growth | With Saw Palmetto & Biotin for Men & Women | 60 Vegan Capsules
OPTIMAL SUPPORT FOR HEALTHY HAIR: Highly potent growth supplement for women and men with advanced DHT (dihydrotestosterone) blocking ingredients to help support healthy blood flow to the scalp with nutrients that can help thinning hair to support hair growth.
THE IMPORTANCE OF A DHT BLOCKER: Help sustain your healthy hair; formulated with ingredients that can also nourish and rejuvenate hair from the inside out. Vitamins for Hair Loss could make a huge difference in your appearance.
FOR MEN AND WOMEN: Hair loss isn't specific to men - women experience thinning hair as well. DHT blocking supports stronger, thicker and longer hair. Taken daily, hair vitamins can help combat thinning and loss of hair.
While your hair may appear thin, chances are you won't go completely bald. The condition is normally fully reversible. Once the event that initiated your hair loss has been addressed, your hair may start growing back after six months.
Many more people experience hair loss and thinning hair than you might believe. Diet and nutrition can contribute to increased hair loss, so focusing on what you put in your body is a great place to start. Biotin is the most well-known B vitamin that helps keep the hair thick and healthy.
As an Amazon Associate, I may receive a commission for a qualifying purchase.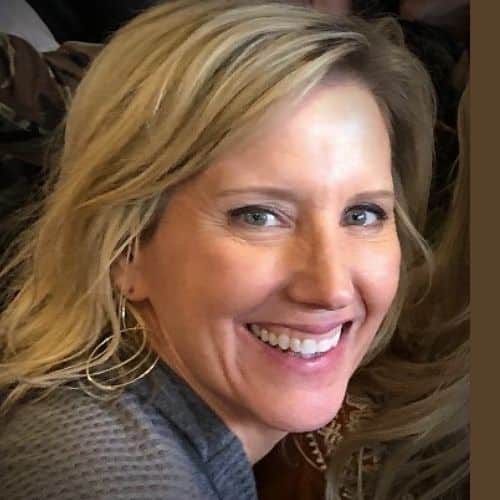 Claudia Faucher is a full-time fitness and lifestyle blogger. She is also been a certified Les Mills BodyPump instructor for the past 5 years and a fitness instructor for over 20 years. She likes to use her skills and experiences to help others on their fitness journeys.
Last update on 2022-06-22 / Affiliate links / Images from Amazon Product Advertising API