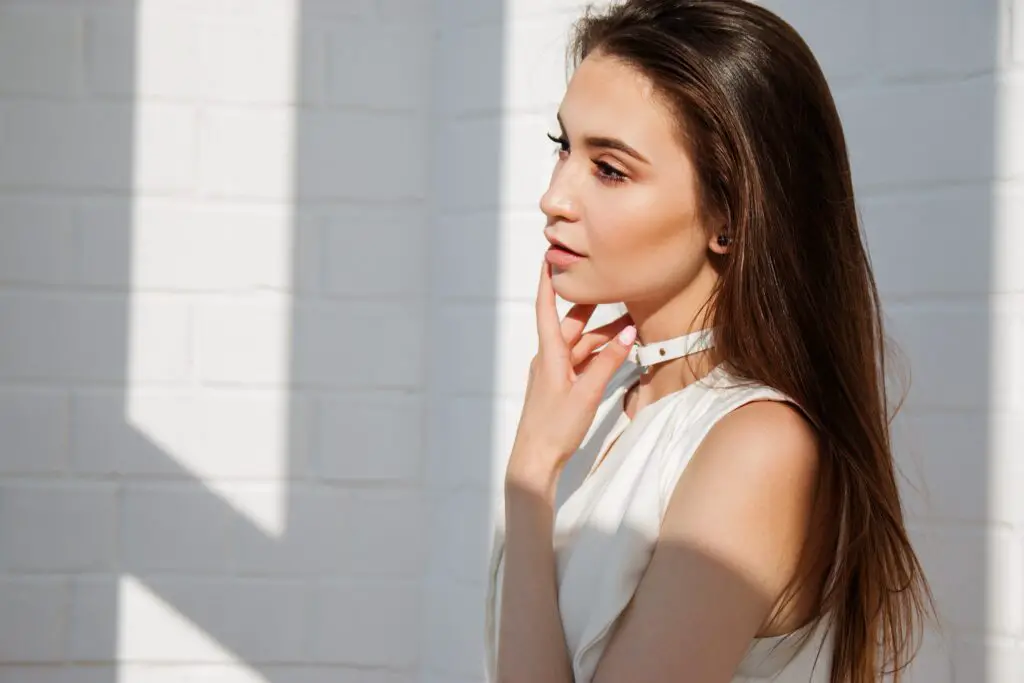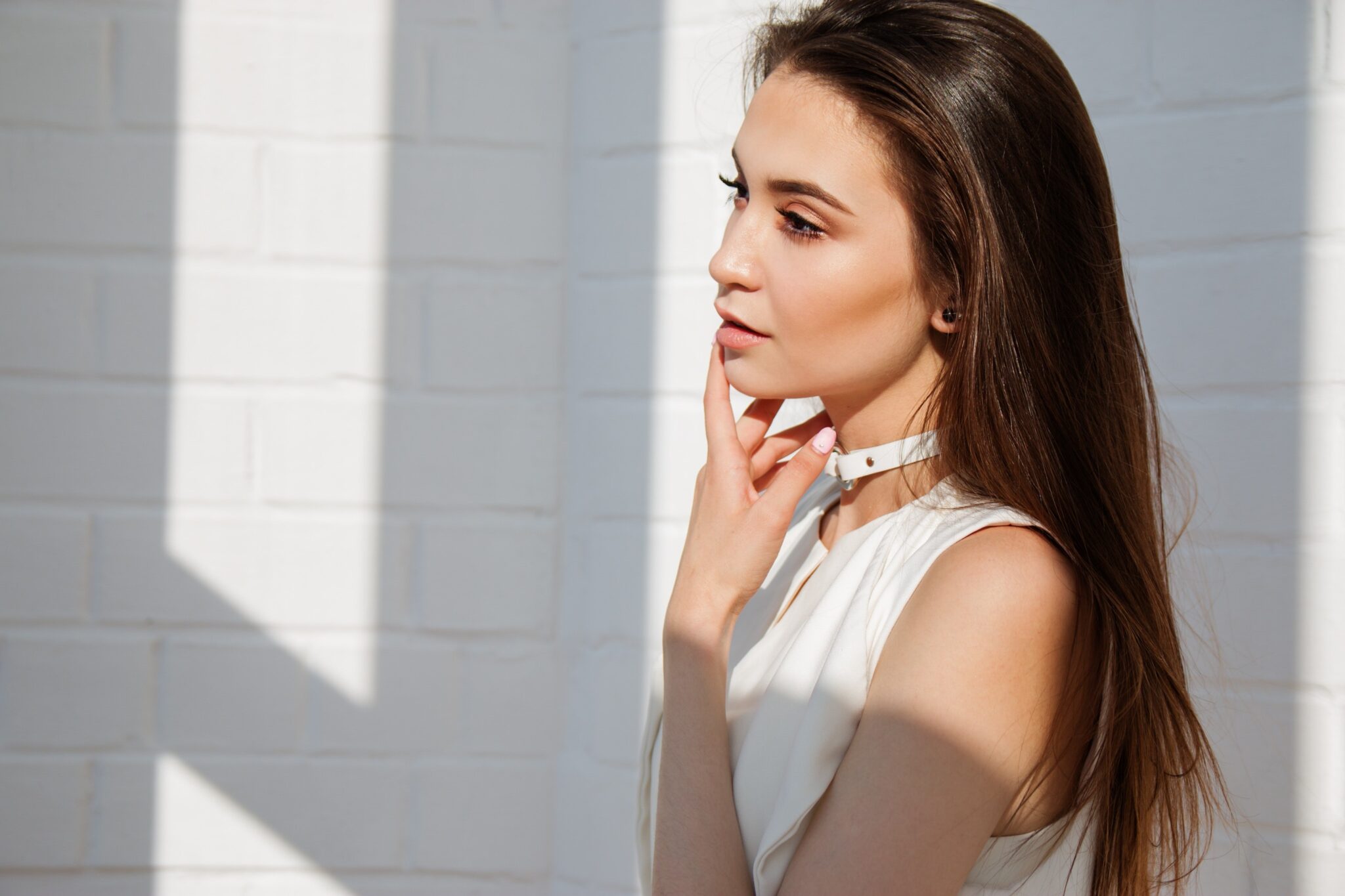 Sadly, thinning hair is a fact of life. No matter how luxuriant and voluminous your hair may be, sooner or later, those luscious locks will slowly thin. There are numerous causes for this condition. In this article, we will cover some contributing factors and the best supplements for thin hair that may yield surprising results!
People typically think of hair loss as a male problem, however, at least a third of all women will experience the same condition at some point in their life. But, different from men, women normally experience thinning hair without going bald. There can be a number of different underlying causes for the problem, which we will discuss.
There are a number of reasons that can bring about female hair loss. For instance, some hairstyles can place undue stress on the hair, causing loss or breakage. Other factors that are more difficult to quickly overcome can include stress, taking certain medications for an existing condition, as well as other medical conditions.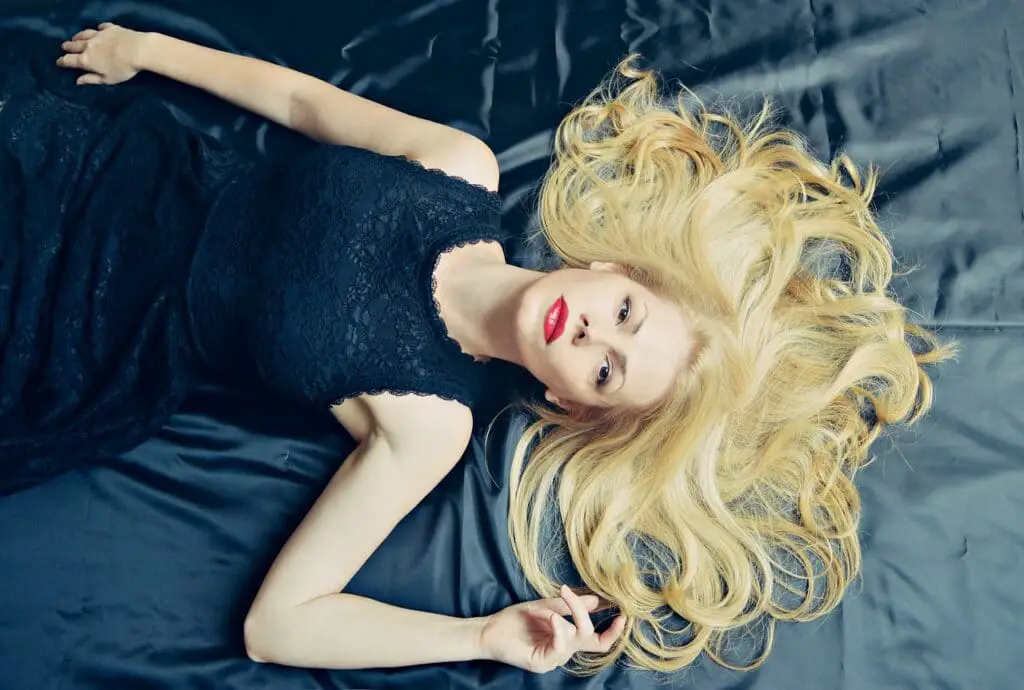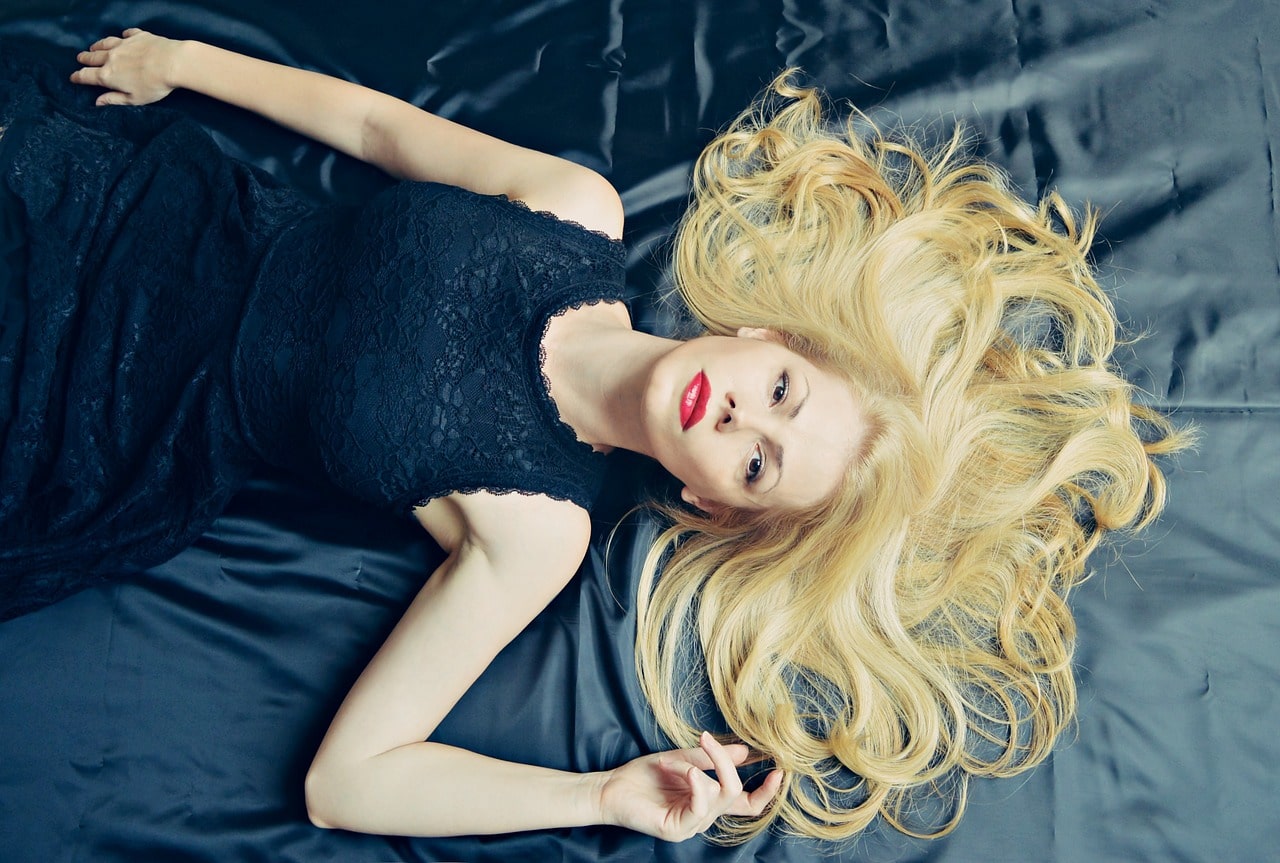 Hair loss may also be genetic. The most common genetic condition is known as female-pattern hair loss. Hormonal shifts that occur during menopause may also spur it.
One of the more common reasons for hair damage and resulting thinning of hair is the overuse of damaging hair products, such as dryers and straighteners that heat the hair.
However, one of the most common reasons for hair loss is vitamin deficiencies. A diet deficient in essential nutrients can impact your overall health, but also have a tremendous impact on the health of your hair!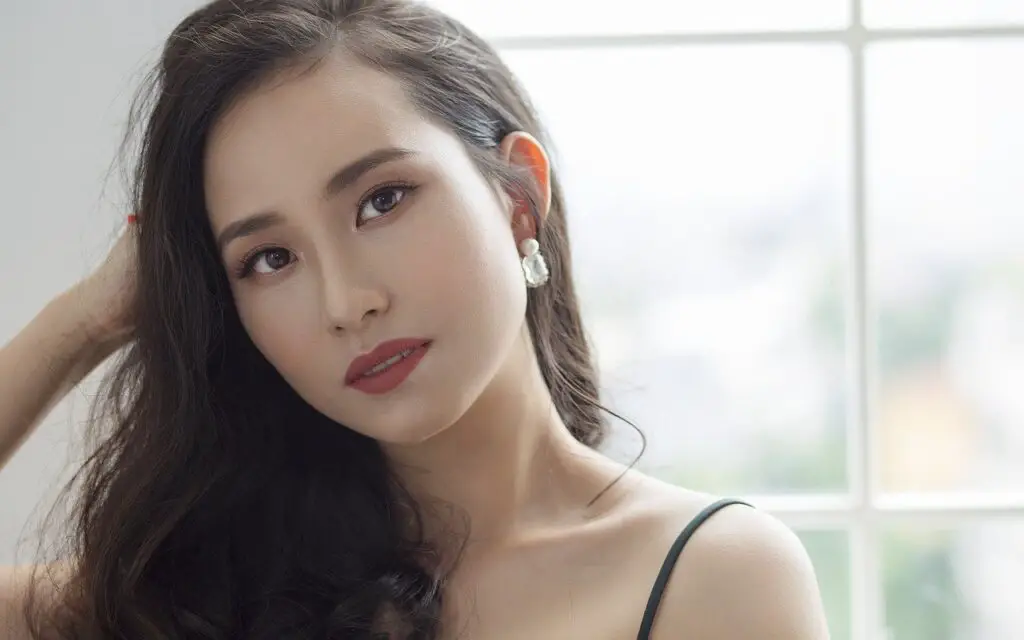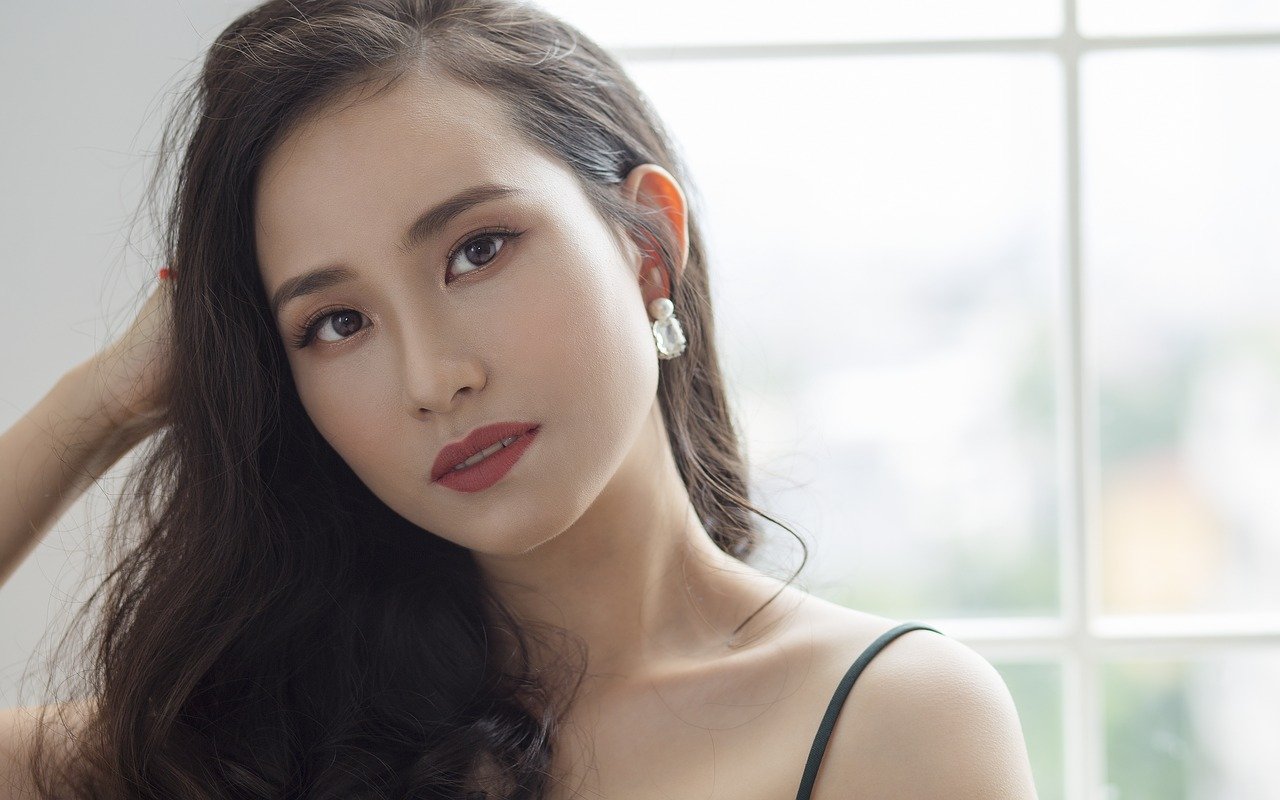 When you're missing out on key nutrients, you may be on a restrictive diet, or you're dealing with a medical condition that strips you of these essential vitamins, thinning hair is often a result.
While there's no scientific evidence that any single supplement or vitamin will make your hair grow faster, studies have been shown to link vitamins to various types of hair loss and follicle health.
Listed below, we've put together some of the best supplements for thin hair.
Many of these vitamins and supplements may already be present in your current diet, but you may not be eating them in the quantities needed for optimum results.
B Complex Vitamins: "Help with hair health and renewal of cells necessary for hair growth. Good sources for B-Vitamins include whole grains, dark leafy greens, seafood, and meat.
Vitamin D: Has just recently been linked to hair health. You can get your daily dosage through your diet as well as direct sunlight
Omega-3 fatty acids: These fats are a good source of protein, which can help strengthen the hair structure. Some good sources include salmon, tuna, mackerel, sardines, chia seeds, flaxseed meal, and several types of nuts.
Iron: Typical signs of iron deficiency include anemia and as well as hair loss.
B12: If you consume meats, they are loaded with this vitamin. People who follow a vegetarian diet and are noticing thinning hair may want to consider a supplement.
Protein. Your daily protein intake should be 30% of your total calorie count. A diet rich in protein is crucial for healthy hair growth.
Listed below are products for thinning hair which are comprised with a vareity of supplement blends for great results.
Sale
Bestseller No. 1
Viviscal Women's Hair Growth Supplements for Thicker, Fuller Hair | Clinically Proven with Proprietary Collagen Complex | 60 Tablets - 1 Month Supply
SUITABLE FOR ALL HAIR TYPES: 40% of Women will have noticeable thinning hair by age 40. Stress, hormonal changes, poor nutrition, natural aging, menopause, post-pregnancy, heredity, medication and over styling can impact the health of your hair and lead to thinning and excess shedding. Viviscal Hair Growth Vitamin Supplements have been scientifically proven to nourish thinning hair and promote existing hair growth.[1,6]
TRUSTED & CLINICALLY PROVEN: Backed by 25 years of Research & Development with comparable formulas, millions of women around the world have discovered the power of Viviscal to promote thicker, fuller and healthier looking hair. Clinical data showed a 32% increase in number of hairs and 39% decrease in hair shedding in clinical studies.[3,6] 92% of Women reported an increase in hair thickness, noted a significant increase in quality of life and were satisfied with Viviscal results when taking Viviscal twice a day for 3-6 months. [4,5,6]
AWARD WINNING FORMULATION (Harper's Bazaar Anti-Aging Award 2020) is 100% drug free, with new and improved taste, made with proprietary Aminomar Collagen Complex and other key ingredients to support healthy hair growth including Biotin, Zinc, Vitamin C, Iron, and Niacin.
THICKENING SYSTEM: Viviscal offers scientifically formulated products that promote healthy hair growth from the inside plus gorgeous hair on the outside. For best results take two Viviscal Hair Growth Supplements daily plus use the Viviscal Densifying Shampoo, Conditioner and Elixir hair care system to gently clean the hair and scalp for healthy, conditioned and nourished hair.[1] No Parabens, SLS or Sulfates. Safe for daily use. 9 out of 10 consumers said their hair appeared thicker and fuller after just 1 week of using the Viviscal Densifying topicals. [5]
Bestseller No. 2
FoliGROWTH Ultimate Hair Nutraceutical – Get Thicker Hair, Reverse Diffuse Thinning Guaranteed - Gluten Free, Vegetarian, 3rd Party Tested - High Potency Biotin, Hair Loss Supplement, Hair and Nails
THICKER HAIR GROWTH, HAIR LOSS TREATMENT, GROW FULLER HAIR, and AGING SUPPORT for SKIN and Nails: uses patented ingredients like Opti MSM and clinically developed cellular support with 5000mcg of Biotin, Saw Palmetto, Hyaluronic Acid, Choline, Silica, Vitamin C, and 2000iu Vitamin D3. 28 herbs and vitamins.
GLUTEN FREE EXTRA STRENGTH HAIR LOSS SUPPLEMENTS and VEGETARIAN FORMULA ACCELERATES Thicker Fuller Hair Growth, Stronger Nails, Anti-Aging for the skin with top ingredients. SUPPORTS Thyroid production with Iodine from Natural Atlantic Kelp and Cleanses the Liver with Alpha Lipoic Acid and Fo Ti.
REVERSE HAIR LOSS from Nutritional Deficiencies, Thyroid issues, Stress, Anemia, Low Vitamin D, Medications, Poor diet, Vegan and Vegetarianism in Men and Women. Rebuilds Skin with L - Cysteine and Pine Bark Extract.
SCIENTIFICALLY RESEARCHED, 3RD PARTY TESTED, and CERTIFIED. TRICHOLOGIST DEVELOPED. Manufactured in the Southern California, Certified GMP. Gluten Free, Soy Free, Wheat Free, and Vegetarian Hair Growth Pills la mejor vitamina para el crecimiento del cabello
100% MONEYBACK HAIR GROWTH PRODUCTS GUARANTEE. More than Hair Skin and Nail Vitamins, the FoliGrowth contains enough Powerful Ingredients to replace other vitamins like B Complex, Multi-Vitamin, Anti-Vitamin, Biosil, Nutrofol, Viviscal, Thyroid Support, Adrenal Supports, and Hair Skin and Nails Vitamins
Bestseller No. 3