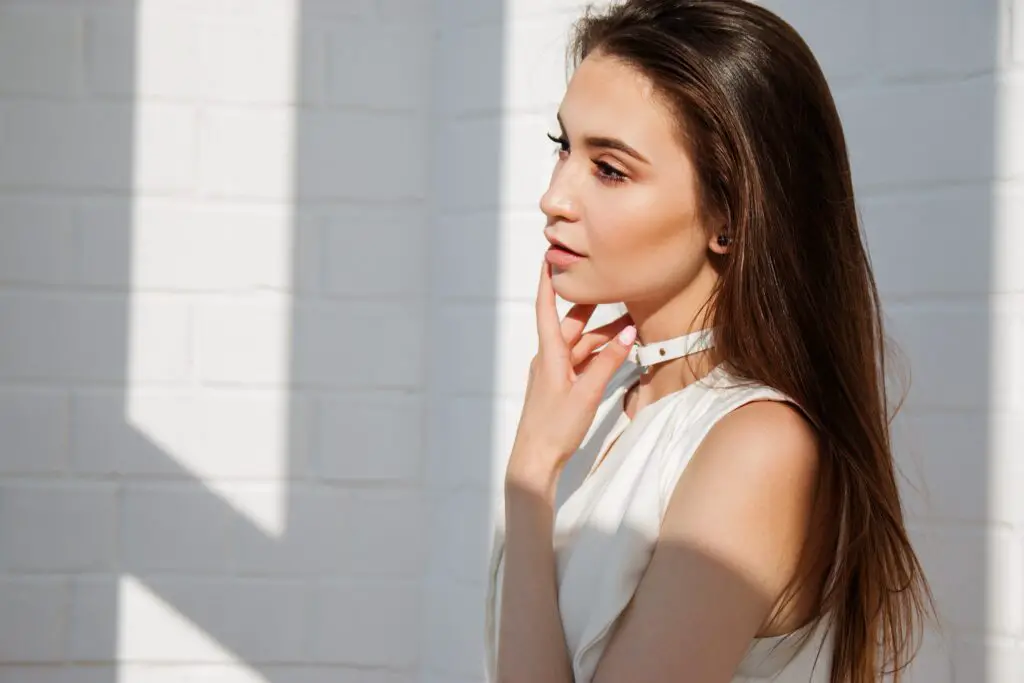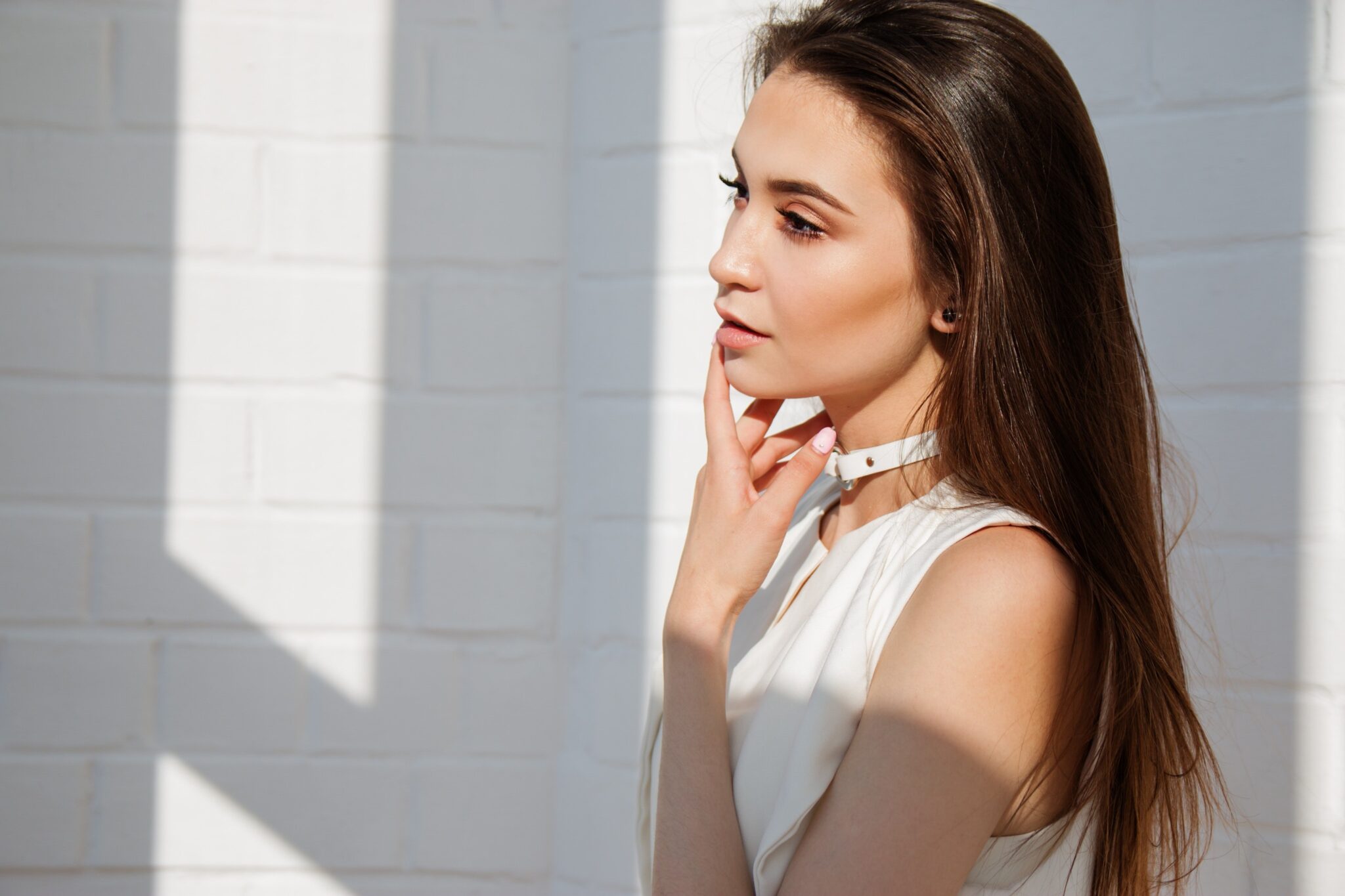 Sadly, thinning hair is a fact of life. No matter how luxuriant and voluminous your hair may be, sooner or later, those luscious locks will slowly thin. There are numerous causes for this condition. In this article, we will cover some contributing factors and the best supplements for thin hair that may yield surprising results!
People typically think of hair loss as a male problem, however, at least a third of all women will experience the same condition at some point in their life. But, different from men, women normally experience thinning hair without going bald. There can be a number of different underlying causes for the problem, which we will discuss.
There are a number of reasons that can bring about female hair loss. For instance, some hairstyles can place undue stress on the hair, causing loss or breakage. Other factors that are more difficult to quickly overcome can include stress, taking certain medications for an existing condition, as well as other medical conditions.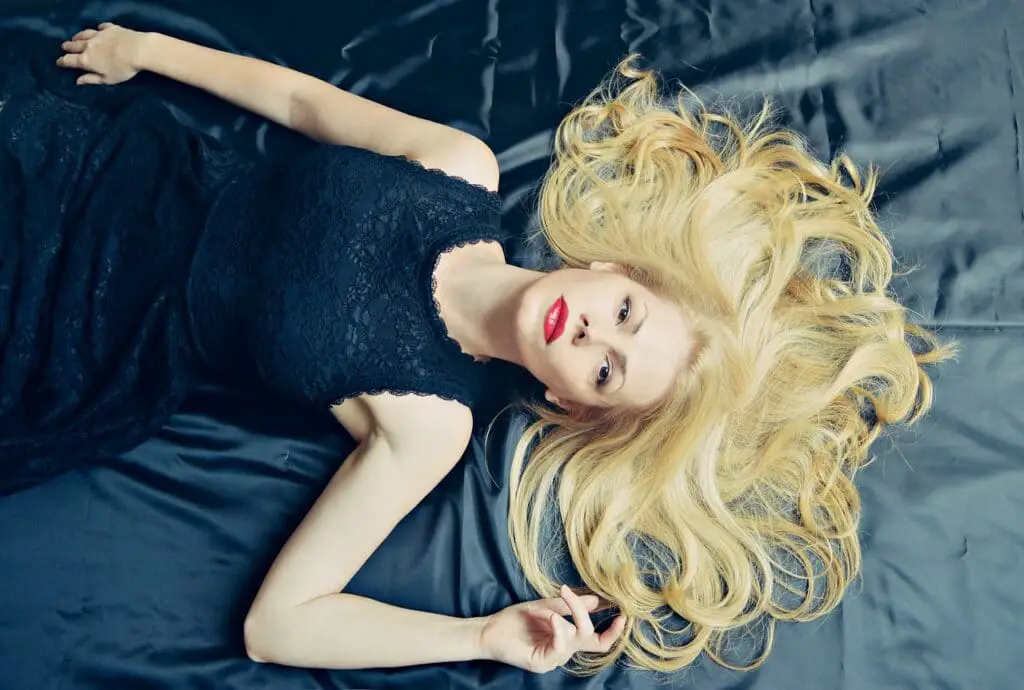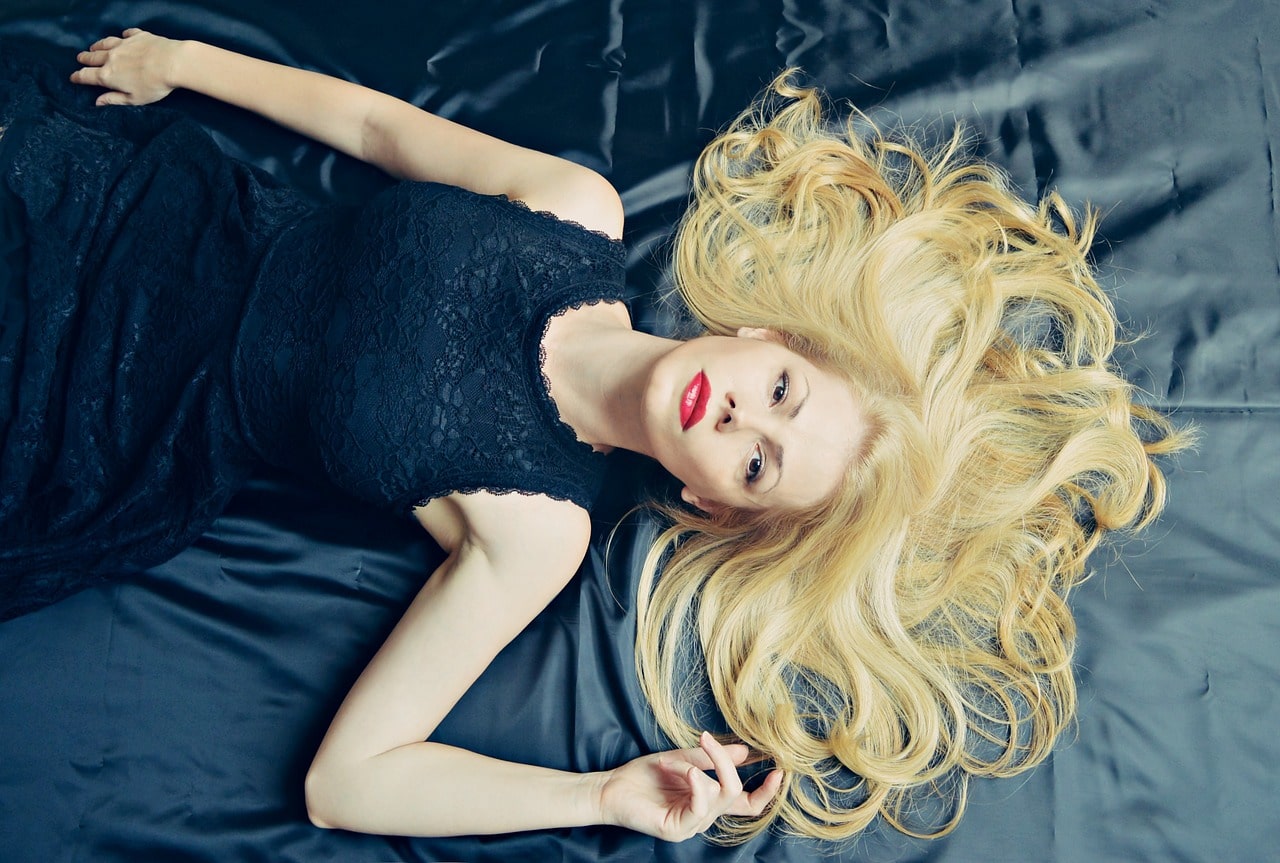 Hair loss may also be genetic. The most common genetic condition is known as female-pattern hair loss. Hormonal shifts that occur during menopause may also spur it.
One of the more common reasons for hair damage and resulting thinning of hair is the overuse of damaging hair products, such as dryers and straighteners that heat the hair.
However, one of the most common reasons for hair loss is vitamin deficiencies. A diet deficient in essential nutrients can impact your overall health, but also have a tremendous impact on the health of your hair!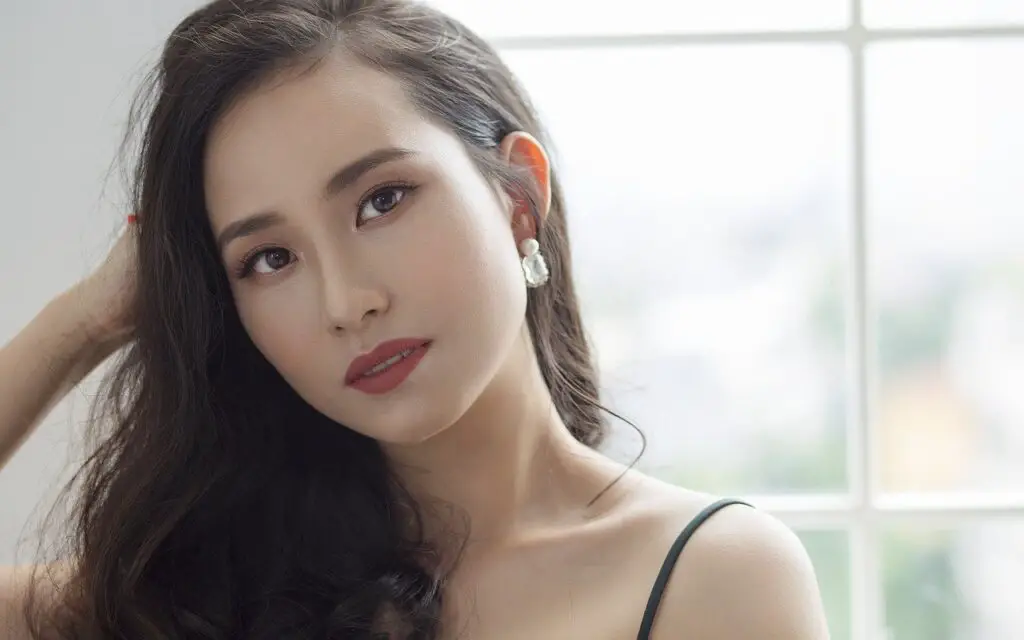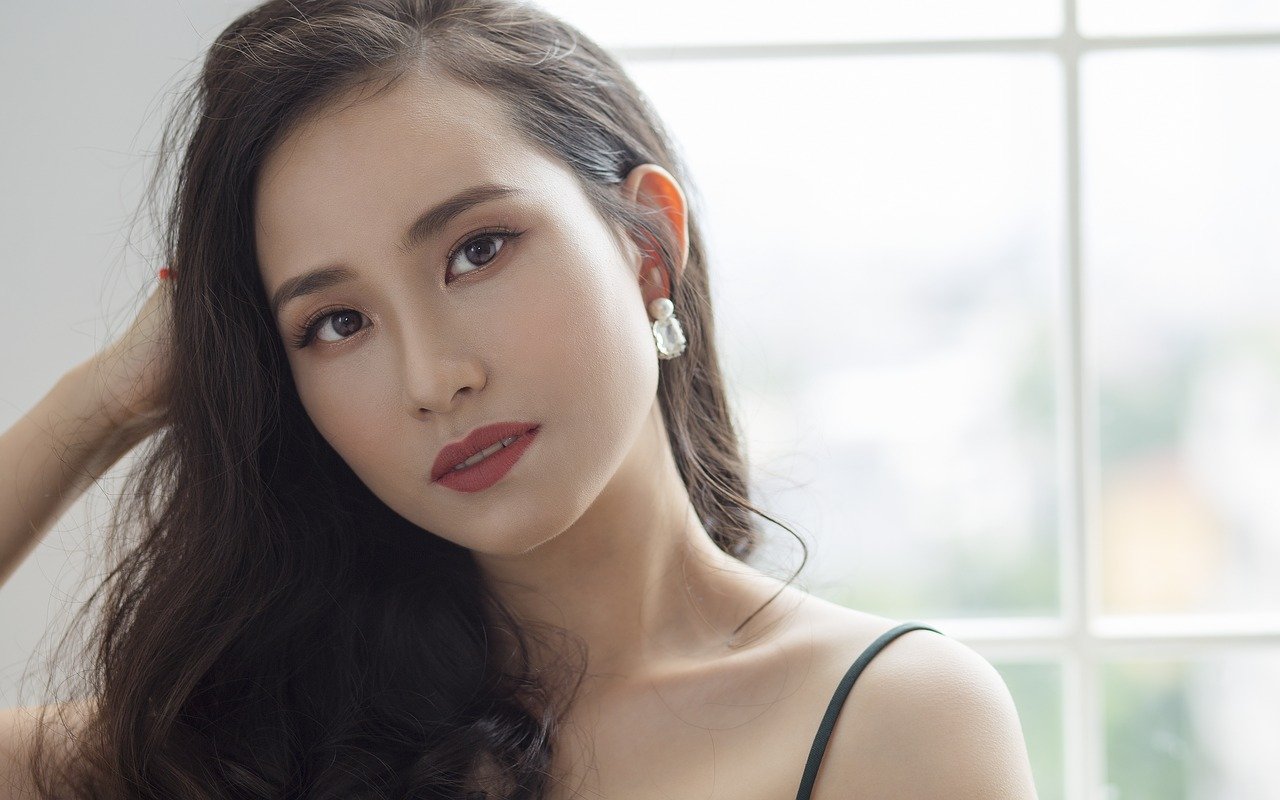 When you're missing out on key nutrients, you may be on a restrictive diet, or you're dealing with a medical condition that strips you of these essential vitamins, thinning hair is often a result.
While there's no scientific evidence that any single supplement or vitamin will make your hair grow faster, studies have been shown to link vitamins to various types of hair loss and follicle health.
Listed below, we've put together some of the best supplements for thin hair.
Many of these vitamins and supplements may already be present in your current diet, but you may not be eating them in the quantities needed for optimum results.
B Complex Vitamins: "Help with hair health and renewal of cells necessary for hair growth. Good sources for B-Vitamins include whole grains, dark leafy greens, seafood, and meat.
Vitamin D: Has just recently been linked to hair health. You can get your daily dosage through your diet as well as direct sunlight
Omega-3 fatty acids: These fats are a good source of protein, which can help strengthen the hair structure. Some good sources include salmon, tuna, mackerel, sardines, chia seeds, flaxseed meal, and several types of nuts.
Iron: Typical signs of iron deficiency include anemia and as well as hair loss.
B12: If you consume meats, they are loaded with this vitamin. People who follow a vegetarian diet and are noticing thinning hair may want to consider a supplement.
Protein. Your daily protein intake should be 30% of your total calorie count. A diet rich in protein is crucial for healthy hair growth.
Listed below are products for thinning hair which are comprised with a vareity of supplement blends for great results.
Bestseller No. 1
FoliGROWTH Ultimate Hair Nutraceutical – Get Thicker Hair, Reverse Diffuse Thinning Guaranteed - Gluten Free, Vegetarian, 3rd Party Tested - High Potency Biotin, Hair Loss Supplement, Hair and Nails
THICKER HAIR GROWTH, HAIR LOSS TREATMENT, GROW FULLER HAIR, and ANTI-AGING for SKIN and Nails: uses patented ingredients like Opti MSM and clinically developed cellular support with 5000mcg of Biotin, Saw Palmetto, Hyaluronic Acid, Choline, Silica, Vitamin C, and 2000iu Vitamin D3. 28 herbs and vitamins.
GLUTEN FREE EXTRA STRENGTH HAIR LOSS SUPPLEMENTS and VEGETARIAN FORMULA ACCELERATES Thicker Fuller Hair Growth, Stronger Nails, Anti-Aging for the skin with top ingredients. INCREASES Thyroid production with Iodine from Natural Atlantic Kelp and Cleanses the Liver with Alpha Lipoic Acid and Fo Ti.
REVERSE HAIR LOSS from Nutritional Deficiencies, Thyroid issues, Stress, Anemia, Low Vitamin D, Medications, Poor diet, Vegan and Vegetarianism in Men and Women. Rebuilds Skin with L - Cysteine and Pine Bark Extract.
PROVEN EFFECTIVE, 3RD PARTY TESTED, and CERTIFIED in Clinical Testing Reviews. Made in Southern California, Certified GMP. Gluten Free, Soy Free, Wheat Free, and Vegetarian Hair Growth Pills la mejor vitamina para el crecimiento del cabello
100% MONEYBACK HAIR GROWTH PRODUCTS GUARANTEE. More than Hair Skin and Nail Vitamins, the FoliGrowth contains enough Powerful Ingredients to replace other vitamins like B Complex, Multi-Vitamin, Anti-Vitamin, Biosil, Nutrofol, Viviscal, Thyroid Support, Adrenal Supports, and Hair Skin and Nails Vitamins
Sale
Bestseller No. 2
Hair Growth Vitamins (Clinically Proven Ingredients) Award Winning Keratin, Biotin and More, Proven Hair Vitamins for Faster Healthier Hair Growth - Hair Loss & Thinning Supplement for Women & Men
Proven Hair Growth Vitamins: About 88% of patients saw improved hair shininess and brightness with Cynatine HNS Keratin. We've added proven EVNolMax (Vitamin E), powerful antioxidants and biotin for a hair growth supplement that really works.
Real Science, Real Results: Rebuild hair at the cellular level with EvnolMax tocotrienols, a potent super vitamin E shown in clinical studies to regrow hair by 34% and promote hair growth due to its powerful antioxidant activity.
100% Natural Hair Growth Product: Doctor-formulated and approved hair loss supplement for women and men. A patented keratin hair treatment, biotin, folate, bamboo, Icelandic kelp and more for a proven powerful hair growth supplement.
Lustrous Shine, Built with Strength: Studies show that hair strength and appearance is more heavily influenced not by external factors such as stress, but more importantly by vital nutrients that come from the diet. This is partly the reason why many topical shampoos and scalp treatments fail to produce beneficial results. Our Hair Growth Formula uses proven natural building blocks to rebuild and maintain hair health.
Safety Assured Standard of Quality: Our Hair Growth Formula is 3rd-party tested for purity and manufactured in the USA using imported and domestic ingredients in a cGMP-certified registered facility. Implement Physician's Choice Hair Growth Formula into your daily regimen to experience full hair that is healthy both inside and out.
Bestseller No. 3
Bestseller No. 4
OUAI Hair Supplements for Thinning Hair. Help Restore, Strengthen and Add Shine to Your Hair. Made with Biotin, Silica, Ashwagandha and Amino Acids. Free from Parabens and Sulfates (30 tablets)
OUAI HAIR SUPPLEMENTS FOR THINNING HAIR. Support healthy shine and hair growth, and prevent future breakage, with daily hair supplements. Restore your hair to its natural beauty.
REPAIR HAIR FROM THE INSIDE OUT. The hair supplements are made with biotin to accelerate hair growth, amino acids for keratin production and ashwagandha to reduce cortisol in the body. Take one tablet daily with water per day for 90 days.
OUAI (or "way") means yes in that casual, Parisian way. We believe in effortless routines and good for you ingredients. Haircare customized to your hair type to nourish, strengthen and condition. Giving you the confidence to win life your OUAI
INGREDIENTS THAT GET THE JOB DONE. All OUAI products are carefully crafted to cut styling time and nourish your hair health. We put the good stuff in and leave the bad stuff out, without ever sacrificing quality. We are always trying to do better for the planet.
FOR REAL LIFE, FOR REAL PEOPLE. Celebrity stylist Jen Atkin had used every product on the market but couldn't find a brand she or her friends could relate to. OUAI offers luxury products at affordable prices that are user friendly- no glam squad needed.
Bestseller No. 5
Hairtonica - Hair Vitamins for Faster Hair Growth - Best Hair Growth Supplement & Hair Vitamin - Support Hair Loss & Thinning with Hair Growth Pills - Hair Supplement with Biotin 5000mcg, MSM, Keratin
FAST GROWING, HEALTHY HAIR: Our hair growth formula gives you a potent blend of Biotin and other B-vitamins needed to help grow luxurious and healthy hair naturally and prevents hair loss. Our hair skin and nails vitamins help your hair look shiny, but not feel greasy. It also helps moisturize the scalp to prevent dandruff. We made our hair vitamins for thinning hair with ingredients to help strengthen each strand from the root, which helps prevent split ends, thinning, and breaking later on.
NAIL GROWTH AND STRENGTHENER: our hair and nails supplement helps fights inflammation that causes hair loss, Helps anti-ageing action which can rebuild collagen for healthier hair and glowing skin. Taking care of your skin naturally for a clearer complexion and accelerated healing and prevents wrinkles. Enjoy nourished, moisturized skin and healthier, stronger Hair & Nails.
FEEL YOUTHFUL: Our ingredients help form elastin and other compounds within skin that are responsible for maintaining skin's youthful tone, texture and appearance. Collagen is accredited with helping reduce the visible signs of wrinkles, decreasing puffiness and fighting various other signs of aging.
HAIR VITAMINS FOR FASTER HAIR GROWTH: Our hair vitamin formula speeds up growth while reducing thinning and hair loss to create a fuller head of hair faster. If you want to grow hair longer faster try hairtonica today. vitaminas para el cabello, biotina, keratina.
MADE IN THE U.S.A. This product is GMP-certified to assure the highest quality and purity. 100% SATISFACTION GUARANTEE - We are confident you will love Hairtonica and will achieve the results you've been looking for, that well return your money no questions asked. Simply contact Vine Nutrition DIRECTLY for a refund. NO EXCUSES.
Bestseller No. 6
Can hair grow back after thinning?
While your hair may appear thin, chances are you won't go completely bald. The condition is normally fully reversible. Once the event that initiated your hair loss has been addressed, your hair may start growing back after six months.
Can thin hair grow thicker?
Many more people experience hair loss and thinning hair than you might believe. Diet and nutrition can contribute to increased hair loss, so focusing on what you put in your body is a great place to start. Biotin is the most well-known B vitamin that helps keep the hair thick and healthy.
As an Amazon Associate, I may receive a commission for a qualifying purchase.