Looking to reclaim closet space in your home? Read what you need to know about how to purchase the best storage containers for clothes, as well as the perfect way to store clothes and household items.
As an Amazon affiliate, I may receive a commission for qualifying purchases.
Important Tips on How to Store Clothes
Things to do before putting your clothes in storage [click to expand]

1. Donate or sell unwanted clothes

While you are in the process of preparing your clothes for storage, decide what you want to keep or get rid of. Since you are in the market to buy clothing containers, don't purchase additional containers for items you no longer need. Have you worn these items lately? It's understandable that seasonal clothes may not have been used recently, but be honest with yourself. If you don't plan on using it in the next 6 months (except for that state championship jacket from high school), decide to donate or sell. Donating clothes is a great thing to do, and you can also get a tax write-off for your donations. If you want to sell your extra clothes, there is no shortage of online sites available to assist you. A good place to start is eBay and Facebook Marketplace.

2. Only pack away clean clothes

It may seem like common sense to most, but make sure your clothes have been freshly cleaned before packing them away. Soiled or unwashed clothing is a breeding ground for mold and mildew when packed away for an extended period of time. This is not to say you have to wash every item in your closet before putting it into storage. However, clothes that have been worn, may not appear to be dirty, still contain bacteria. This bacteria can come from sweat as well as perfumes and fragrances and will create odors and eventually ruin your clothes.

3. Preparing your clothes for storage

Discard any materials that can erode or breakdown over time. This will eventually ruin or destroy your valuable clothing.

When preparing clothes for long term storage, be mindful to avoid these hazards:

Drying Cleaning plastic bags – known to slowly accumulate moisture and damage clothing
Wire hangers – known to damage clothing over time
Vacuum storage bags for clothes – known for creating permanent wrinkles in clothing, and is damaging to items of clothing

4. Use a labeling system for your storage containers

It is important to label your containers of clothing so that, … you guessed it… you know what is inside! You can definitely go overboard here, but I would suggest a simple, straight forward marker or label will suffice. If you labeled each box with simple to understand comments, such as "Jessi's bathing suits", everyone that is searching through the storage boxes will be able to understand what is contained in each box. Again, you don't have to overthink this step. Just making sure you are organized and specific will save you lots of time in the end

5. Pick a dry, cool place for your storage containers

The reason attics is not the best place for storing your clothes is the fluctuation of temperature and humidity levels throughout the year. Attic spaces are typically very hot and humid during the summer months, cool and damp during spring and fall seasons, and cool and dry during the winter. This variation in storage conditions is damaging to clothing. In some instances, the attic is the only place available so it will have to do. However, if you have options, a dry, cool, or climate-controlled environment is best. Also, avoid storage spaces with direct sunlight. If you cannot avoid direct sunlight, select the best storage containers for clothes would be an opaque box, to minimize sunlight.
The Best Storage Containers for Clothes
The location of your storage space will have a big impact in deciding which are the best storage containers for clothes for you.
If you have limited space, your only options may be for under bed storage bag organizer.
If you have access to large closet spaces, you may elect to go with a hanging garment storage bag.
By far, the most popular choice is the stackable storage bins with locking lids.
Let's take a look at each to see which is the best choice for your personal situation!
Underbed storage containers
If you are tight on storage, why not use the space you already have?
Under-bed storage containers for clothes are the perfect organizer solutions for apartment dwellers or bedroom storage.
These storage containers come in (2) type of construction – Plastic or Fabric.
Economical
See-through construction
4 wheel design allows easy mobility to glide under the bed
Designed to fit 2 bins under a twin bed and 4 under a king-size bed
---
Lightweight
Large Capacity
Completely breathable – 100% Eco-friendly
Topside window to view contents
Great construction – sturdy handles
Hanging Storage Bags for Garments
If you have available space in your closet, the best storage containers for clothes are the hanging storage bags.
They're a great way to organize and store your garments!
Hanging garment bags are available in (2) basic types of construction used with this design.
Airtight garment bags and cotton breathable garment bags
Hanging garment bags are available for shirts and jackets only or hanging garment organizers.
Breathable high-quality Oxford fabric construction
Transparent window for easy view of contents
Sturdy construction with high-grade zippers and material
Ideal for closet and clothes rack
---
Lightweight
No vacuum or pump needed
Spaces 4x closet space
Easy to use
5 layer composite material protects your clothes!
Stackable Clothes Storage Boxes
The stackable clothes storage box space is dominated by Rubbermaid. The most popular garment storage box on the market is the Rubbermaid Brute. The plastic molded storage box is available from several different manufacturers. Rubbermaid is made using high-density polyethylene, which is a more temperature resistant plastic and sturdier design than most of the clear plastic offerings on the market. The best storage containers for clothes is hidden space, such as attics or basements.
Heavy-duty construction for a wide range of uses
Ergonomic design for easy handling
Secure lid snaps tips for improved seal
Easily stackable
If you like a bit more styling with your clothing storage boxes, Eastjing recently introduced a foldable stackable container organizer for clothes that is functional and looks great! When not in use, these storage containers fold flat for easy storage.
Sturdy metal frame and bottom plate
Easy access and clear window design
Reinforced for secure lifting
Great styling for in-room storage
The perfect solution for non-handing garment storage
---
You may also be interested in Best UV Light for Room Disinfection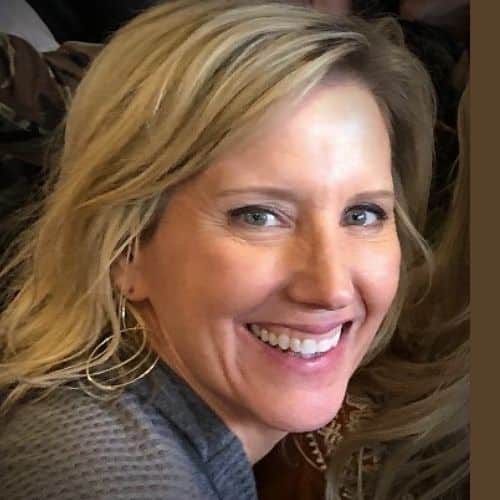 Claudia Faucher is a full-time fitness and lifestyle blogger. She is also been a certified Les Mills BodyPump instructor for the past 5 years and a fitness instructor for over 20 years. She likes to use her skills and experiences to help others on their fitness journeys.