This post may contain affiliate links so I earn a commission. Please read my disclosure for more info.
Are you planning a travel excursion to Europe in the next few months? Selecting the proper footwear can be one of the most difficult decisions you will need to make. In this article, I share my recommendations on the best shoes for walking all day in Europe.
Shoes, boots, sandals, sneakers? If you like to travel light, choosing the right footwear for standing all day is a big one!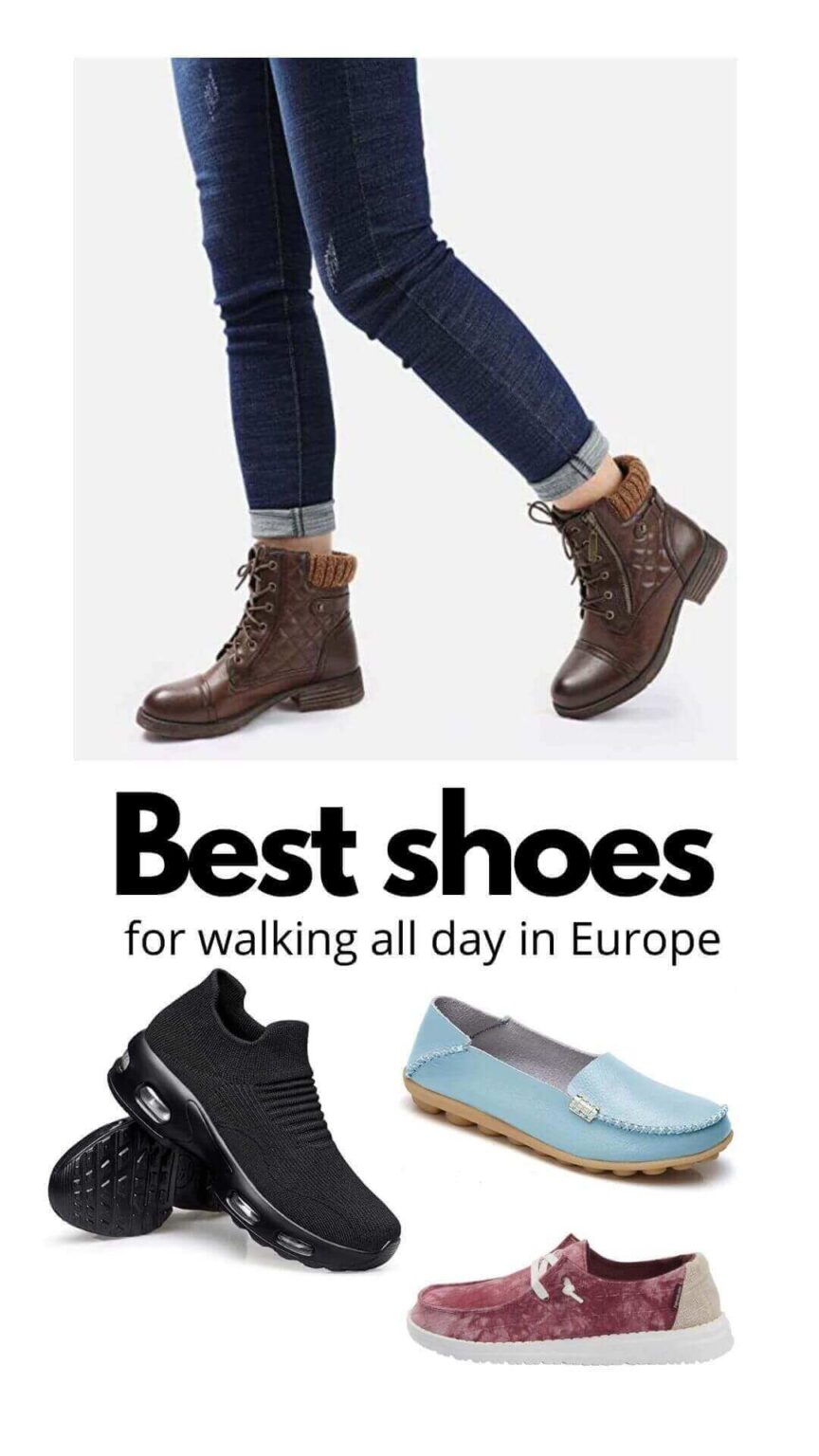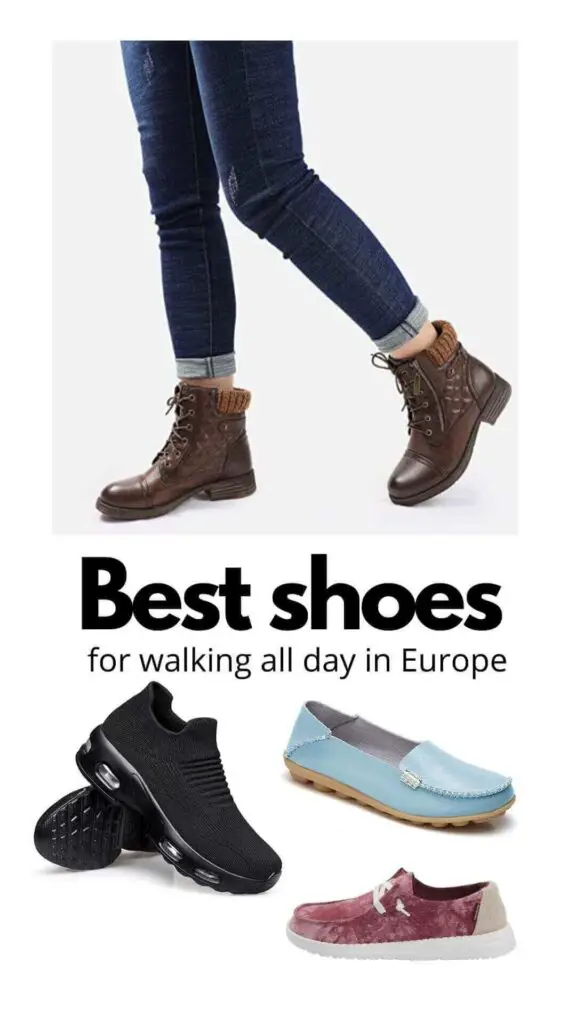 Since you will be doing a lot of walking comfortable shoes are a must. I suggest bringing two pairs of lightweight walking shoes with ankle support, as well as casual shoes to wear with dresses or pants.
Best Shoes for Walking All Day in Europe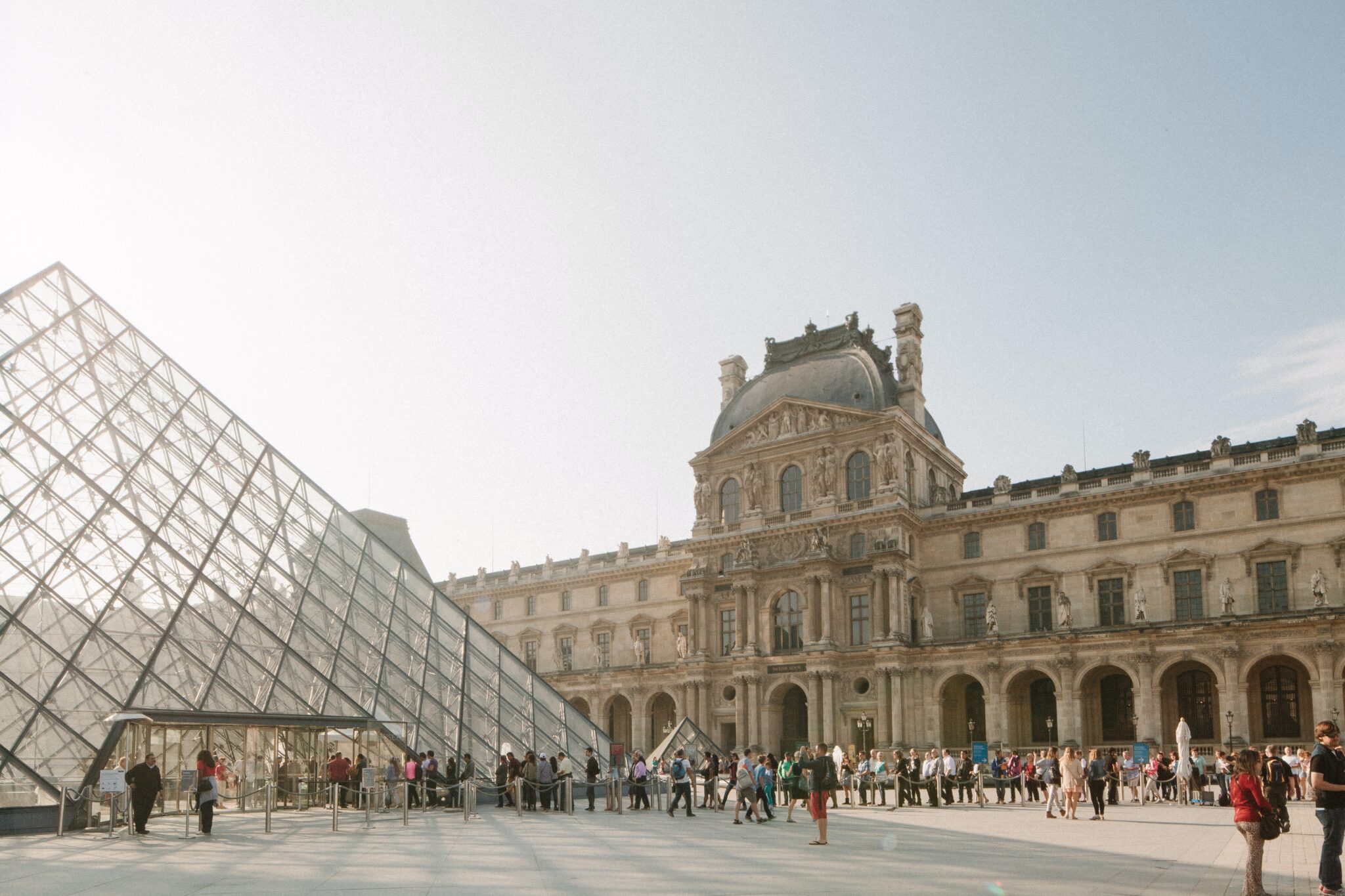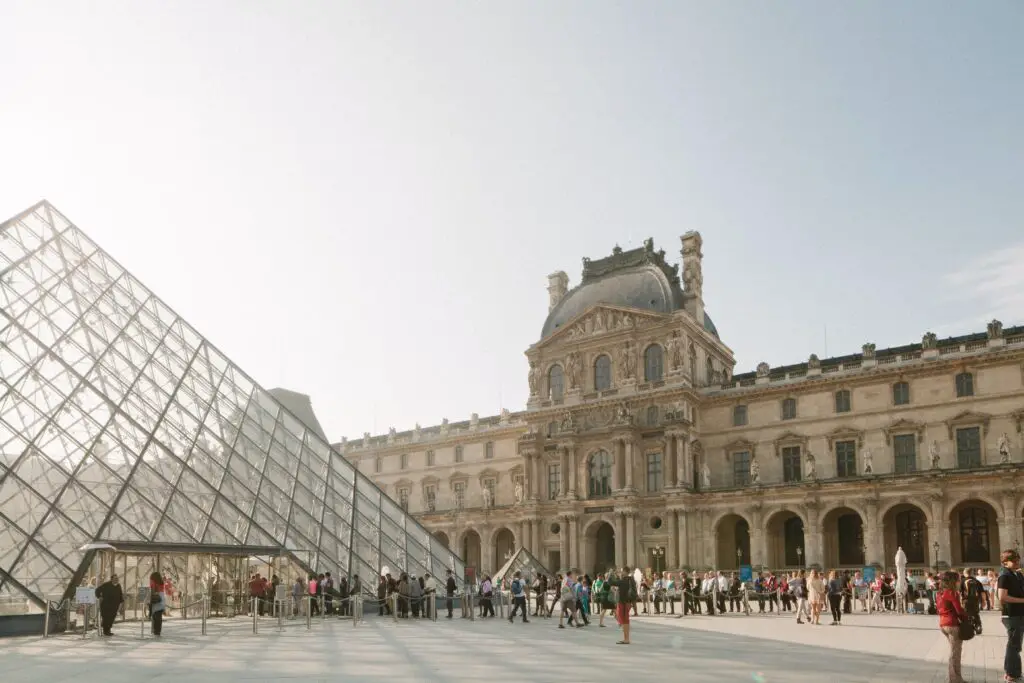 Unfortunately, when it comes to choosing shoes specifically for standing or walking all day, the normal inclination is to buy a pair based just on styling and price.
Best Shoes for Walking All Day in Berlin
SIZE TIP: If your feet with normal size 8.5, 9 or 10, we would recommend you choose one or half smaller size than the ones you usually wear.
SHOCKPROOF AND NON-SLIP THICK SOLE: EVA & rubber outsole, comfortable, light and safe to wear., allowing you to exercise easily even in rainy days. slip on design, easy to put on or off as loafer. Save your time.Soft and thick sole ensure stable and durable quality and offer excellent support and extra cushioning;
COMFORTABLE INSOLE: Comfortable with excellent breathability and deodorant, always keep your feet comfortable and dry feeling.
As consumers, we normally don't stop to consider important features like comfort, durability, traction, as well as if the footwear matches our specific foot type.
The resulting outcome is our feet are sore and tired whenever we spend all day walking and/or standing.
With self-guided walking tours, Europe is no joke! Expect to stay on your feet the whole time. If you're using the wrong kind of footwear, that will put additional strain on the muscles and ligaments. This can cause leg and back pain that could potentially lead to injury.
Best Walking Shoes for Travel in Europe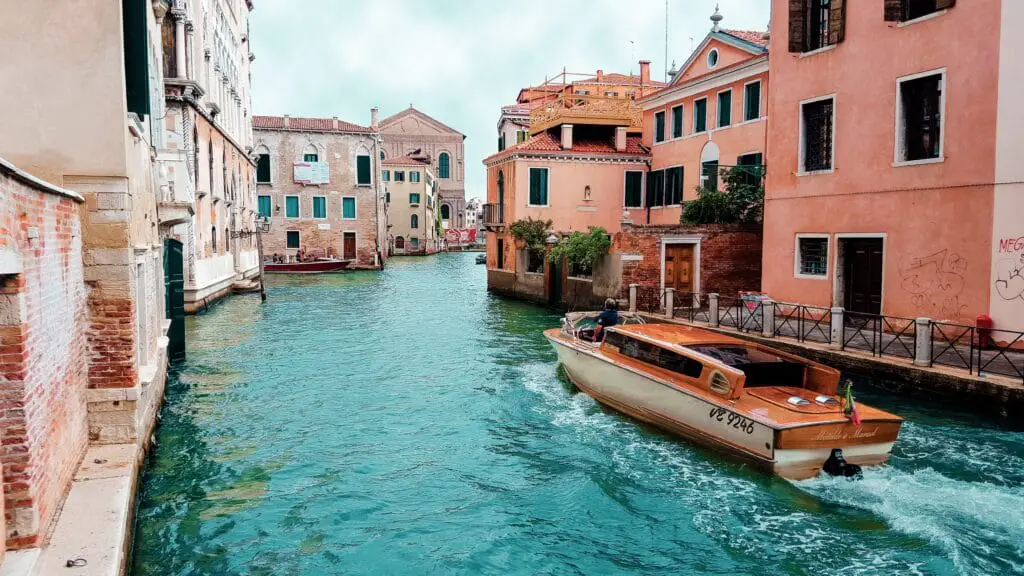 Visiting Europe in the fall months can be a win-win for travelers. After September, the crowds start to diminish from the summertime peak tourist times, and the weather is still warm.
Sale
The weather in Europe in October and November can vary to a degree depending on which county you decide to visit in Europe, but in general, you will avoid extreme weather conditions.
So be prepared to pack your light weather jacket, ankle boots, or rubber sole tennis shoes for your daytime treks.
Unique places to visit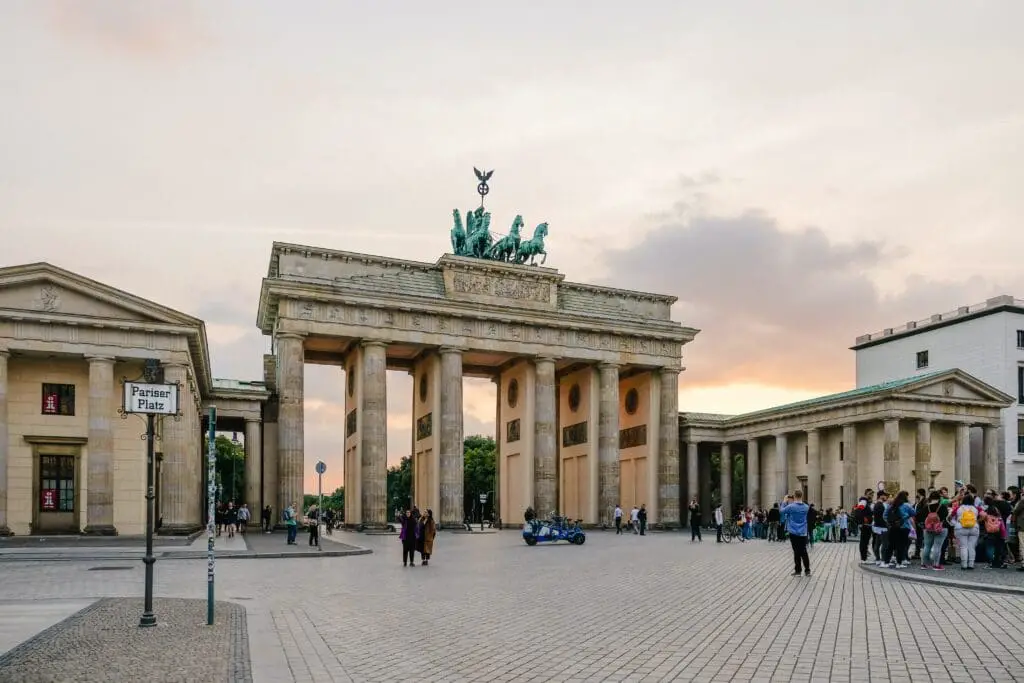 When it comes to planning a walking tour of Europe, the possibilities are endless.
My personal bucket list includes Cairngorms National Park, Scotland, Provence, France, and finally, the streets of Barcelona, Spain.
➥Read also… Ultimate Family Camping Checklist
Best places to travel with friends in Europe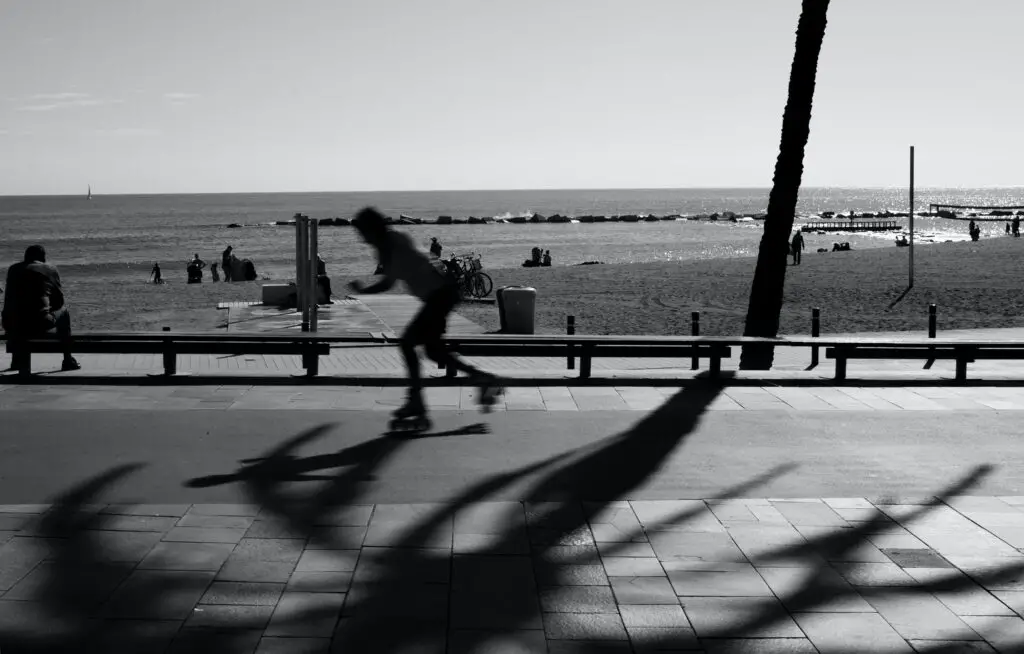 There are several places that my friends and family have visited in Europe that I absolutely would love to see.
Sale
Of course, London and Rome on near the top of my list.
And rounding out my top five most recommended places to visit include Paris, Berlin, and Reykjavik!
New Balance Womens walking shoes
One of the most popular walking shoes for women is New Balance. Not only are New Balance stylish, but many of the models come in a variety of shoe widths, and offer superior comfort and support.
Best New Balance Walking Shoes for Women
TRUFUSE midsole cushioning combines two different foams to deliver responsive, durable cushioning
ROLLBAR stability post system helps control rear-foot movement for enhanced support
Synthetic leather construction offers unmatched durability and a lightweight feel built for all-day comfort
While they may not be the least expensive selection, you will not regret this purchase after a long day of sightseeing.
Good Shoes for Walking All Day
High leather boots are a great choice for winter month travel when you will not be outside too long.
However, if the weather is still warm, I suggest a nice pair of lace-up ankle booties with a low heel.
They are both stylish & fashionable, but also comfortable enough to wear for extended periods of time.
Best walking shoes for Italy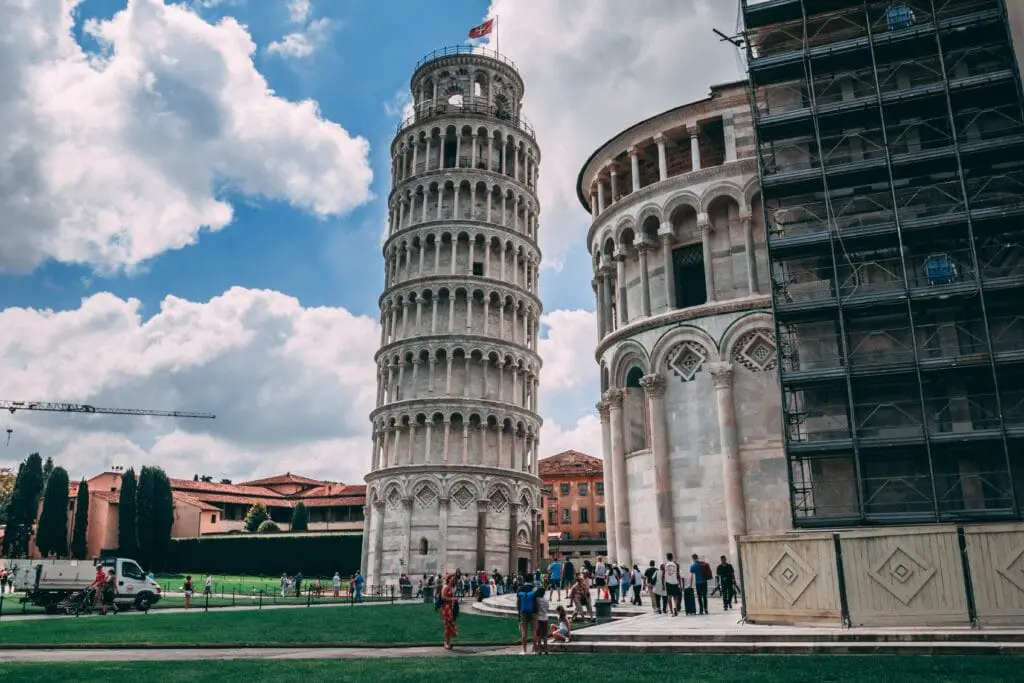 Italy is an amazing country. It offers you beautiful lush hillsides, spectacular cities, ancient ruins, wonderful museums, great beaches, and beautiful natural scenery.
Sale
Best Italian Shoes for Walking
Low, casual ankle boot with dual zippers at sides,Upper suede leather, synthetic lining, stacked heel and rubber outsole.
Easy-on heel loop
Stacked block heel
With some much to choose from, you need to have the proper footwear to be able to accommodate the terrain. So you will need to decide what are the best shoes for walking on cobblestones, as well as city centers.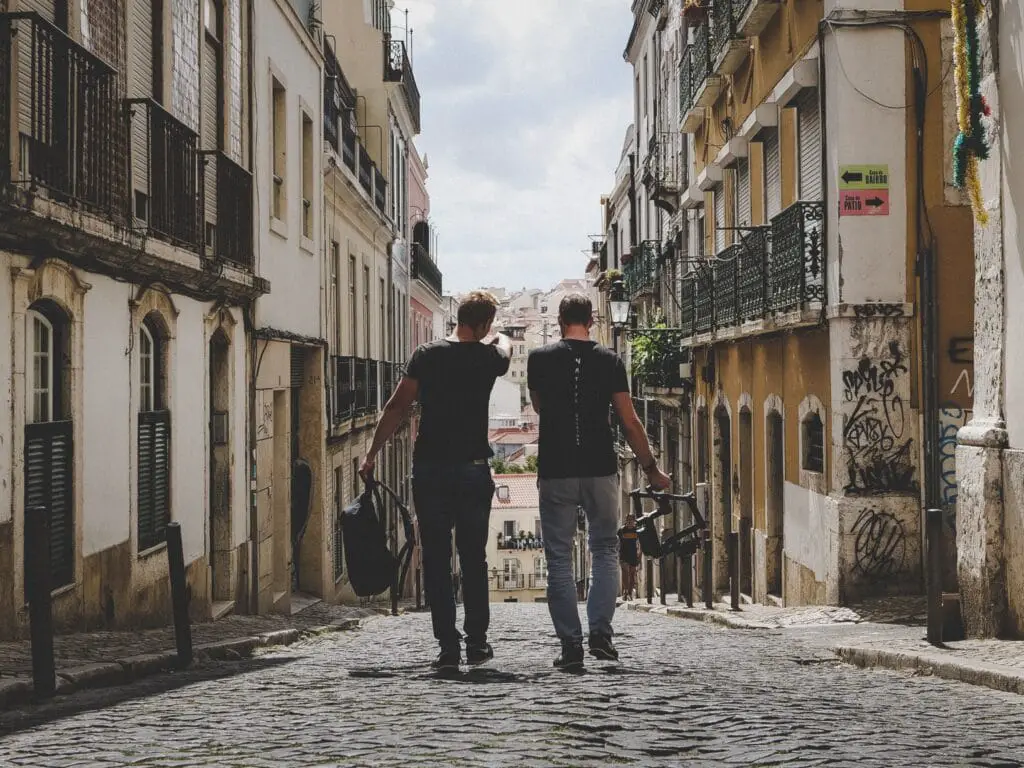 Italy is one destination that if you have room for 4 pairs of shoes, go with that. After a long day of being on your feet, you will want to transition your feet into more formal footwear while enjoying fine dining options galore!
Best shoes for one bag travel
For those travelers with a strict bag limit, you will want to select the most versatile footwear you can find.
One of my new favorite walking shoes for women and men that are stylish, comfortable, and lightweight are Hey Dudes.
I really love this shoe for its modern casual design. The removable memory foam cushioned insole provides maximum comfort and reduces sweating and odors. It's also machine washable friendly.
So if you are looking for the best shoes for one bag travel restrictions, I highly recommend them.
Stylish walking shoes for Europe
A super-cool bootie that goes with everything, is the Dr. Scholl's Shoes Women's Ruler Loafer. The slip-on fit with inside gore for extra flexibility and easy on/off makes this shoe a consumer favorite.
These loafers feature comfort insole technology with anatomical cushioning, and comfort. The stylish is versatile and trendy, to go with most casual clothing.
Travel shoes men | Travel shoes women | Best city walking shoes | European walking shoes womens | Best shoes for walking around London | Best walking shoes for Paris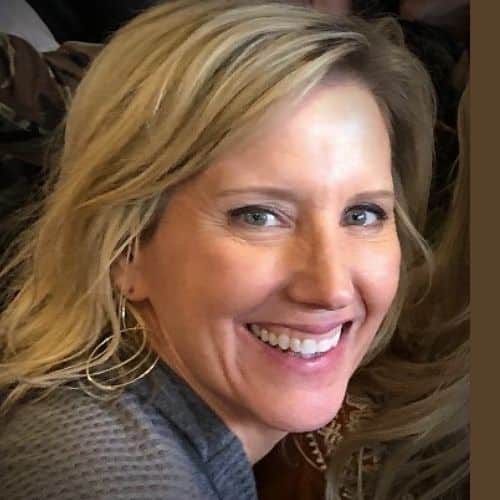 Claudia Faucher is a full-time fitness and lifestyle blogger. She is also been a certified Les Mills BodyPump instructor for the past 5 years and a fitness instructor for over 20 years. She likes to use her skills and experiences to help others on their fitness journeys.
Last update on 2022-06-22 / Affiliate links / Images from Amazon Product Advertising API