Welcome to the first installment of Best Eats! With so many great places to eat that I visit, I truly owe these restaurants a review because their food and service are superb! In this article, I will share my 10 best restaurants on Chincoteague Island, VA.
Best Restaurants on Chincoteague Island
1. Don's Seafood Restaurant
Established in 1973, Don's Seafood is located in the heart of historic downtown Chincoteague Island, Virginia, overlooking Chincoteague Bay. It's the perfect spot to enjoy a cold beverage and take in a beautiful sunset.
Here is a map of where to find Don's Seafood.
Don's is a popular spot with visitors and locals alike. It features casual dining, a bar/lounge with nightly music, and dancing.
This restaurant is not pretentious dining by any means, just straight-up fresh, local seafood at its mouth-watering best. They offer a wide assortment of dining choices to please the palate of any seafood lover, including steamed crabs, snow crab legs, steamed shrimp, fresh fish, clams, oysters, soups, chowders, and more.
So you don't consider yourself a seafood lover? No problem. Don's Seafood several cuts of steaks. I personally love the New York Strip Steak! They also serve vegetarian dishes, pizzas, and salads.
Have the little ones with you as well? Don's offers a children's menu with a nice selection.
The service has been very good each time I've visited. Always friendly and quick with the refills.
Here is the Don's Seafood menu for your review.
2. Cosa Pizza (out of business)😒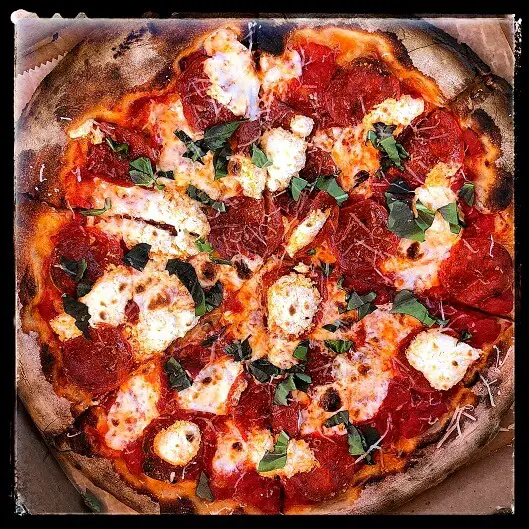 I love pizza, probably as much as any type of food, if I'm being completely honest. With that said, Cosa Pizza has made its way to the upper echelons on my list of great pie places!
Sadly, this pizza joint is no longer open for business.
3. Steamers Restaurant & Sports Bar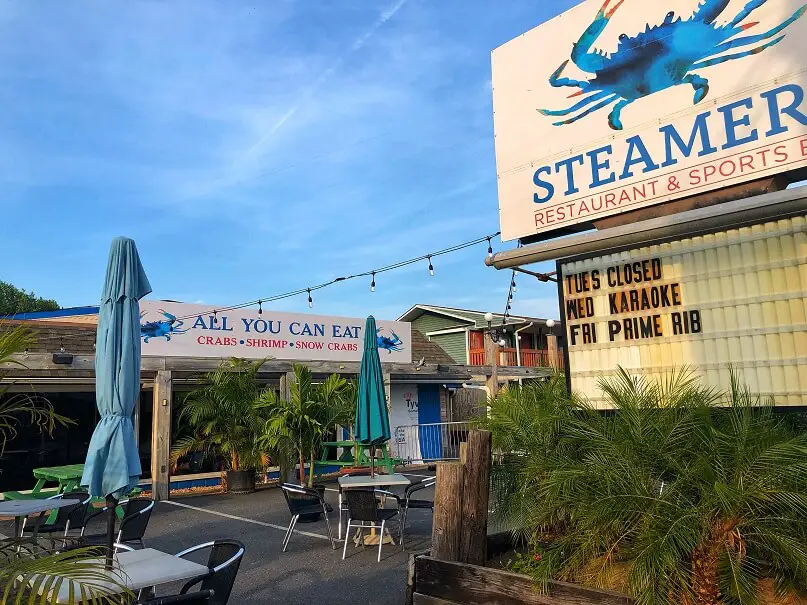 Steamers Restaurant & Sports Bar is located right in the middle of the island on Maddox Boulevard, and next to Island Creamery.
Here is a map of where to find Steamers.
Steamers Restaurant offers both indoor and outdoor seating. I just love the atmosphere here. It has the best casual dining/sports bar environment you'll find on the island.
The large bar area has over 20 TVs with friendly bartenders and great bar grub.
In addition, there is a lot of seating for those who want more traditional table accommodations.
The menu ranges from amazing all-you-can-eat seafood specials to entrées including hand-cut steaks, tasty chicken, burgers, plates of pasta, salads, and more. A children's menu is also available.
When I come here, the fish tacos and cheeseburgers are my go-to. And yes, the beer is very cold!
Weekly and daily specials are featured on their Facebook page.
This is a fun, relaxed eating atmosphere the whole family can enjoy.
Here is the Steamers Restaurant menu for your review.
4. Pico Taqueria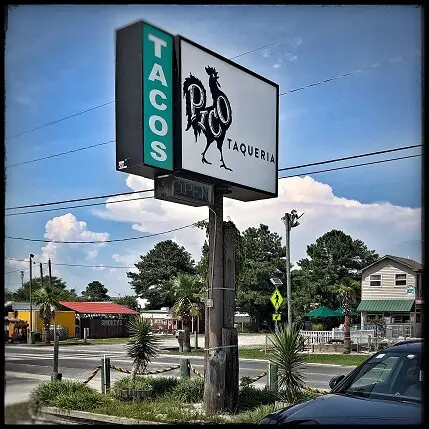 If you think Pico Taqueria is just another lunch spot near the beach, you couldn't be more off base. But let me start with the introductions.
Here is a map of where to find Pico Taqueria.
Located on Maddox Blvd, about 1.5 miles from the base of the island bridge, Pico Taqueria features a twist on Mexican-style food with the goodness of the Eastern Shore.
They have grown from humble shrimp shack beginnings to a full-service, quaint indoor restaurant in just a few short years. And to say Pico is a popular food spot would be quite the understatement.
Pico's tasty food offerings and the frozen "Pico Margarita", draw standing room only crowds from far and wide.
I'm a big fish taco lover and the Rockfish tacos are amazing! I also like their Main Street taco featuring seared shrimp, avocado, cabbage slaw, and fresco. Yum!
For foodies looking for new and interesting flavors, Pico is a must!
This restaurant has seasonal hours, so you will want to check that out if you are planning a specific trip to visit.
Here is the Pico Restaurant menu for your review, and here is a link to their Facebook page with daily specials.
5. Bill's Prime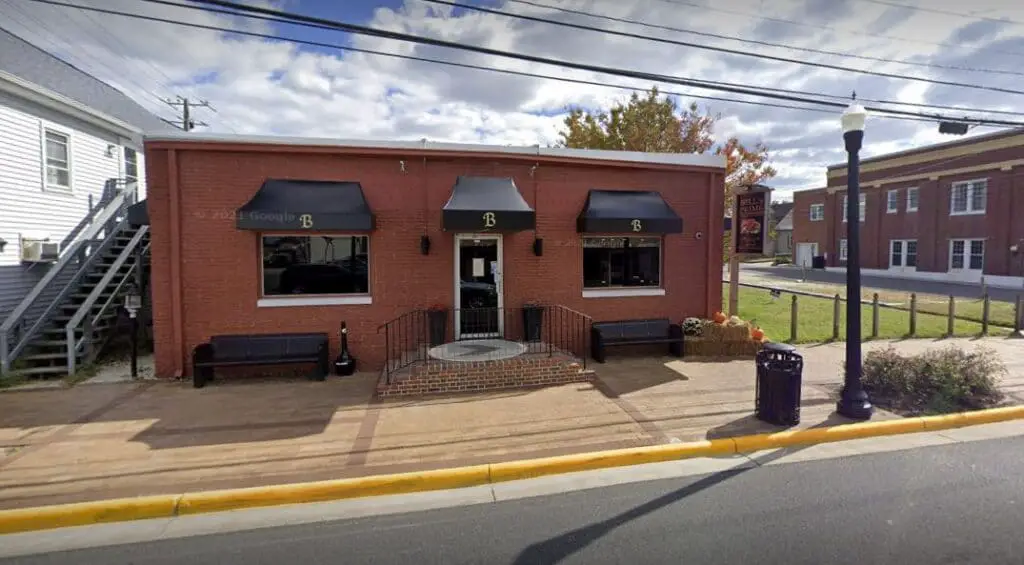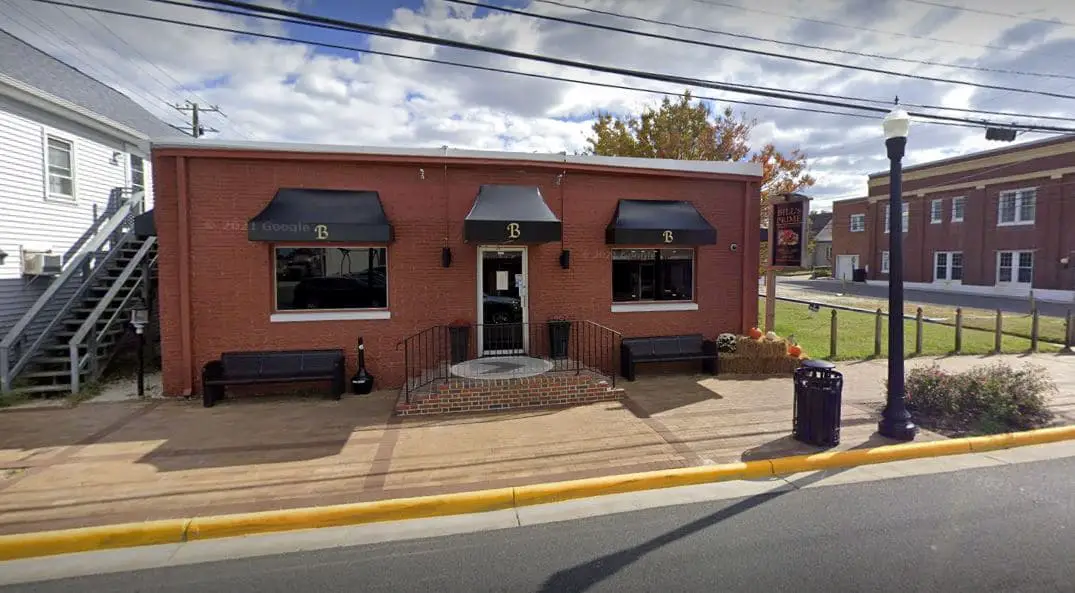 Don't let the modest exterior fool you, Bill's Prime is anything but ordinary. As one of the highest-rated restaurants on the Island, Bill's has been satisfying customers since 1960.
Here is a map of where to find Bill's Prime.
Featuring the freshest local seafood, hand-cut steaks, and pasta dishes; the food, and service are quite incredible. Bill's has a nice selection of wine and delectable desserts.
Bill's Prime is located in downtown Chincoteague, just south of the old drawbridge.
If you plan to eat here, be sure to place reservations. Due to its popularity with guests and locals, it is rare to just walk up and grab a table.
I have been here several times and have never been disappointed. My favorite meals tend to be the seafood entrees. If you're a crab lover, you'll definitely enjoy the crab cakes. If you are undecided, the daily specials are always delicious.
Here is Bill's Prime menu for your review.
6. Island Creamery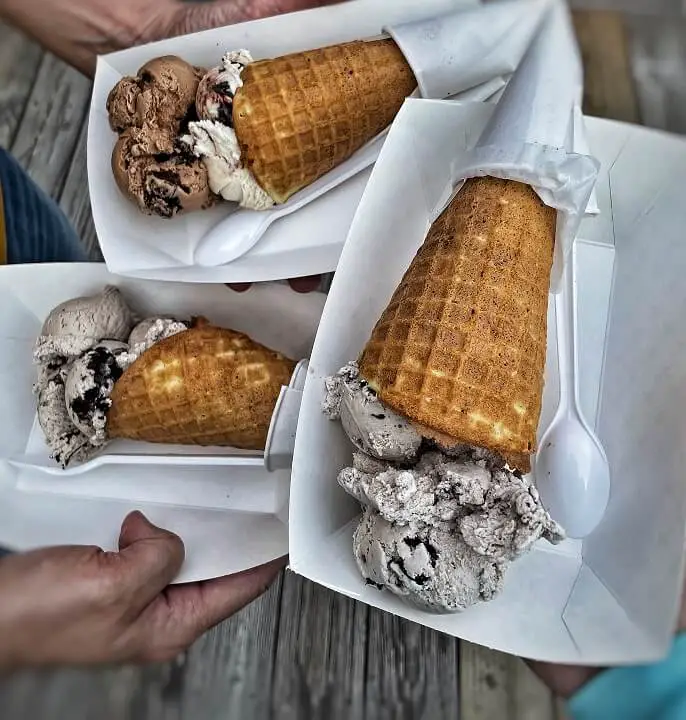 Wow, that's some really good ice cream. Is it the best? I can't speak for everyone, but Island Creamery is definitely at the top of my list!
Here is a map of where to find Island Creamery.
If you are not sure where it is located on Maddox Blvd, it's the place with the long line outside… ALWAYS! But it is worth the wait, and the line goes by pretty fast.
As soon as you walk in, you are hit with the smell of hand-made waffle cones. Wow! Such a great smell.
And the flavors… there are so many great choices to choose from! I love coffee and ice cream, so coffee ice cream is definitely in my wheelhouse. My go-to order… 2 scoops in a waffle cone, Iced Nirvana and Java Jolt…Pow!
In addition to regular ice cream, they also offer dairy-free and vegan options. When I am feeling for something different than my normal order, a slice of their ice cream cake is incredible. I have only tried the Oreo Delight, and it is insanely good.
Here is the Island Creamery menu for your review.
7. Sandy Pony Donuts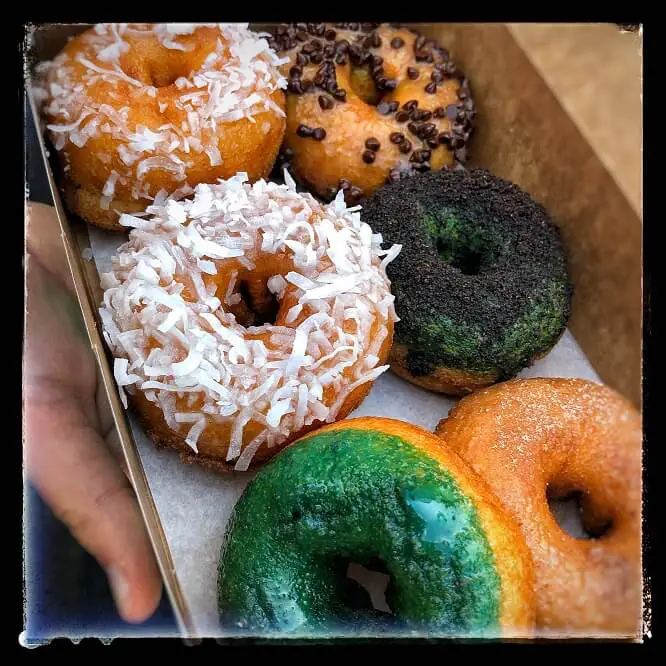 I'm not sure just being close to the beach makes their Sandy Pony Donuts taste so good, but the flavors are heavenly.
Here is a map of where to find Sandy Pony Donuts.
What else is there to say about Sandy Pony, other than they're some of the best donuts that will ever touch your lips!
For those looking for Gluten Free options, they have you covered. It's rare to see a place that offers up such delectable treats to have gluten-free choices as well.
To give you a comparison, Sandy Pony Donuts are similar to Fractured Prune Donuts in Ocean City, MD, and Duck Donuts from Duck, NC. Made fresh and just the way you like them.
How many different flavors of donuts do they offer? I believe at last count there were close to 30 flavors to choose from.
Some of my top choices were Misty Mint (Mint glaze and mini chocolate chips donut), Sea Foam (Honey glaze and coconut donut), and Ms. Sandy (Honey glaze and cinnamon sugar donut). Full disclosure, I'm a little embarrassed to say exactly how many I enjoyed last time around!
Here is the Sandy Pony Donuts menu for your review.
8. The Village Restaurant & Lounge
The Village Restaurant and Lounge offers traditional seafood dishes, situated on Eel Creek.
Here is a map of where to find Village Restaurant & Lounge.
While on vacation, most of my meals are the grab-and-run variety. It is nice to take the time to enjoy a quality sit-down meal and The Village is just that.
The first thing that you notice is the freshness of the seafood dishes. Each of the items I ordered was cooked to perfection! Coconut shrimp, clan chowder, ribeye steak, and salad. Yum!
The service was fast and courteous. One of the best meals I had during my recent trip.
Here is the Village Restaurant & Lounge menu for your review.
9. Sea Star Cafe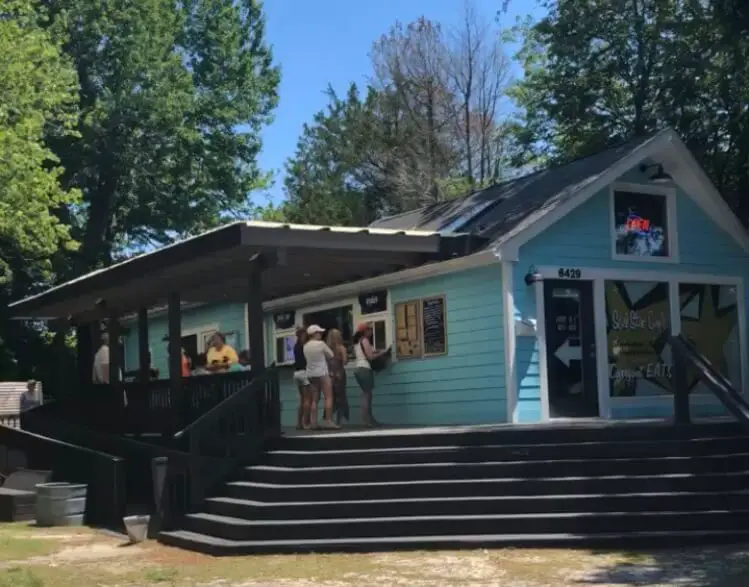 Sea Star Cafe is not your ordinary sandwich shop, serving great sandwiches and vegetarian/vegan options since 2000.
Here is a map of where to find Sea Star Cafe.
While the subs and sandwiches are priced slightly higher than a typical sub shop, these premium offerings are worth every penny.
My go-to is the Gobbler, featuring honey turkey, swiss, lettuce, tomato, house dressing, fresh baked rustic baguette. I love the hearty bread and fresh ingredients. One bite and you will understand what I'm talking about.
Another great option is the Turkey Wasabi Wrap, which comes with smoked turkey, feta, cucumber, red onion, lettuce, creamy cucumber wasabi dressing, garlic herb wrap.
I like to compliment my order with fresh ice tea (always), and occasionally a delicious large brownie.
Here is the Sea Star Cafe menu for your review.
10. Famous Pizza & Sub Shop
Famous Pizza & Sub Shop is the perfect spot for that casual dining when you're going to or coming off the beach.
Here is a map of where to find Famous Pizza & Sub Shop.
You will be pleasantly surprised at the variety of dining choices Famous Pizza has to offer. From Greek, Italian, and typical American fare, the food far exceeds the typical pizza place.
One of my favorite meals is the traditional gyro. So good! The cheese pizza is quite tasty and very affordable. Yet another item I have tried is the Cranberry-Walnut Chicken Salad sandwich; a winner!
Here is the Famous Pizza & Sub Shop menu for your review.
---
I hope you enjoyed this article. Stay tuned for more Best Eats! food reviews.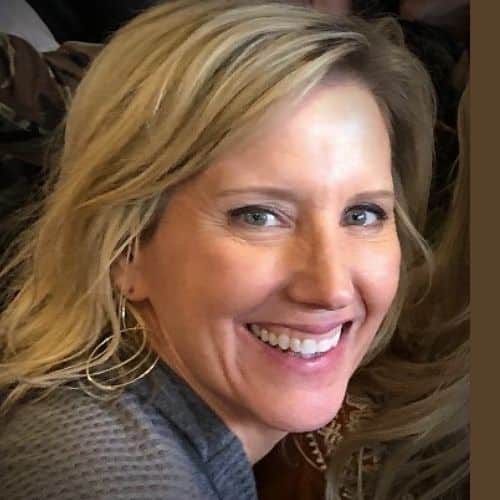 Claudia Faucher is a full-time fitness training expert and lifestyle blogger. She is also been a certified Les Mills BodyPump instructor for the past 5 years and a fitness instructor for over 20 years. Claudia is a personal trainer and creates fitness training programs for seniors and people of all ages. She likes to use her skills and experiences to help others on their fitness journeys.