Welcome to the first installment of Best Eats! With so many great places to eat that I visit, I truly owe these restaurants a review because their food and service are superb! In this article, I will share my 10 best restaurants on Chincoteague Island, VA.
Best Restaurants on Chincoteague Island
1. Don's Seafood Restaurant
Established in 1973, Don's Seafood is located in the heart of historic downtown Chincoteague Island, Virginia, overlooking the Chincoteague Bay. It's the perfect spot to enjoy a cold beverage and take in a beautiful sunset.
Here is a map of where to find Don's Seafood.
Don's is a popular spot with visitors and locals alike. It features casual dining, a bar/lounge with nightly music, and dancing.
This restaurant is not pretentious dining by any means, just straight-up fresh, local seafood at its mouth-watering best. They offer a wide assortment of dining choices to please the palate of any seafood lover, including steamed crabs, snow crab legs, steamed shrimp, fresh fish, clams, oysters, soups, chowders, and more.
So you don't consider yourself a seafood lover? No problem. Don's Seafood several cuts of steaks. I personally love the New York Strip Steak! They also serve vegetarian dishes, pizzas, and salads.
Have the little ones with you as well? Don's offers a children's menu with a nice selection.
The service has been very good each time I've visited. Always friendly and quick with the refills.
Here is the Don's Seafood menu for your review.
2. Cosa Pizza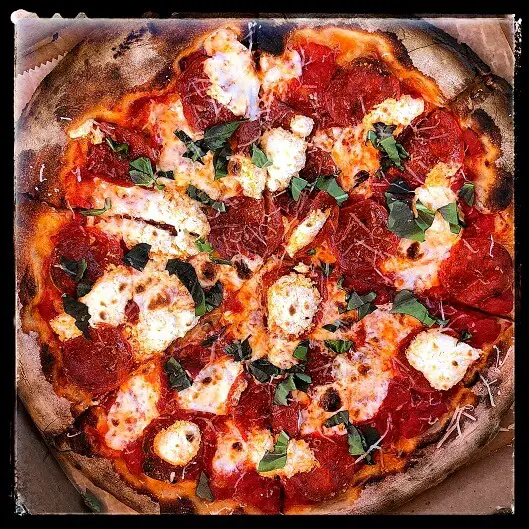 I love pizza, probably as much as any type of food, if I'm being completely honest. With that said, Cosa Pizza has made its way to the upper echelons on my list of great pie places!
Once you get off the bridge onto Chincoteague Island, continue straight on Maddox Blvd for about a 1/2 mile. Cosa Pizza is on your left-hand side, just before the Mister Whippy ice cream shop.
Here is a map of where to find Cosa Pizza.
Cosa Pizza is a mobile wood-burning pizza oven featuring Neapolitan thin crust. Housing a custom wood-fired pizza oven in their mobile truck, Cosa Pizza sources fresh and local ingredients for an incredible pizza experience.
Each pizza is made to order and I have to say the pizzas are amazing. While the term "fresh ingredients" is thrown around a lot in the food industry today, Cosa pizzas feature incredibly fresh toppings and a sauce that is top-notch.
There is no indoor seating here, just picnic tables. During the summer months, it is a walk-up service only.
Here is the Cosa Pizza menu for your review.
3. Steamers Restaurant & Sports Bar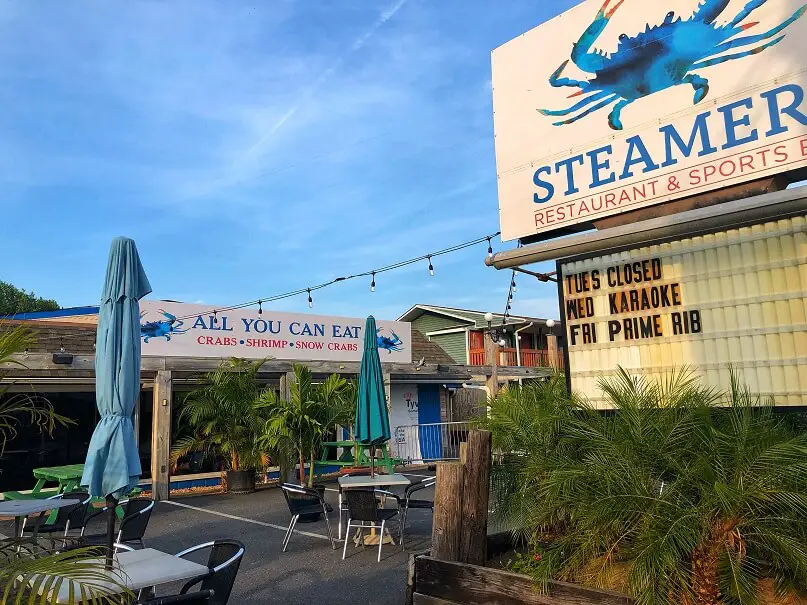 Steamers Restaurant & Sports Bar is located right in the middle of the island on Maddox Boulevard, and next to Island Creamery.