The plain white T-shirt is as American as Chevrolet and apple pie. Once the symbol of working-class, blue-collar grit, and pride, today, crisp white tees are fashion-forward chic. Best Plain White T-Shirts for Men.
Men's basic tees – The History of the T-Shirt
P. Hanes Knitting Company is credited with producing two-piece underwear sets back in 1901. It looked much like the white t-shirt worn today.
Plain white T's are super cool
By the '40s and '50s, the plain white tee went mainstream as some of the biggest names in Hollywood graced the silver screen wearing the classic tee.
---
James Dean in Rebel Without a Cause quickly comes to mind, rocking the perfect combination of a casual white tee and leather jacket .
Today, the cotton t-shirt is in everyone's closet. Whether you prefer a graphic tee, v-neck, or crewneck, t-shirts are here to stay!
White Tee Love!
Why are white t-shirts so popular?
There are too many reasons to list why people love their favorite white t-shirt so much, but here are just a few that quickly come to mind.
Fit is perfect
Look better with time
Affordable
Non-scratchy, tagless
Casual
Soft, Comfortable, Worn-in feel
Durable, hold up well over time
Comes in variety of styles; slim-fit, v-neck, baggy
Made from recycled materail or 100% cotton
Other great crew neck t-shirts to consider:
Hanes Men's Essentials Short Sleeve T-shirt ( see details )
Kingsted Men's T-Shirt- Classic Fit ( see details )
Goodthreads Men's Short-Sleeve Crewneck Cotton T-Shirt ( see details )
What to Look For in a Plain White T-Shirt
When looking for the perfect white tee, there are a few important things to look for. These include the t shirt styles cut, the fit (t shirt shoulder fit) and finally the material used to make it.
With so many brands and styles of t-shirts available, it can be confusing when looking for the best t shirt to buy.
The most popular style is the Short-Sleeve Crew-Neck T-Shirt White
One of most popular brands for this style is the Hanes Crew Neck T-shirt (shown here )
Other great v neck t-shirts to consider:
Pair of Thieves Slim Fit V-Neck T-Shirts for Men, Tagless Super Soft ( see details )
X RAY Men's Soft Stretch Cotton Short Sleeve V-Neck Slim Fit T-Shirt ( see details )
GOODLIFE Men's Slub Scallop V-Neck Shirt | Durable Tailored Fit V Made in The USA ( see details )
How to make your t-shirts white again
Getting the brightness back to your favorite white tees is easier than you think. Here are some tips to consider
Always separate your laundry based on color. Yes, wash white colors by themselves
Go easy on laundry detergent and fabric softner. Using too much stays with the fabric, dulling the brightness of the clothing
Try optical brightners. "Bluing" agents, like Mrs. Stewart's Concentrated liquid bluing , 8 ounce or OxiClean , can quickly restore t-shirts to their original glory
Consider lemon juice. Lemon juice is a natural bleaching agent and works great on white clothes. Use the hottest water that's safe for the fabric, and mixing in half a cup of lemon juice. Soak the clothes for an hour or overnight
Use low heat to dry. High heat may singe or burn clothes, turning them yellow. Consider using a lower heat setting and removing the clothing from the dryer while still somewhat moist.
When to get rid of old t-shirts
If you wear your favorite tee often, it's likely you'll need to replace it sooner rather than later.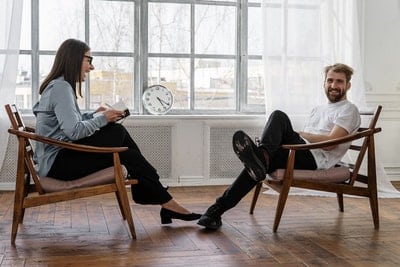 Most T-shirts have a lifespan of six months to a year. If your best t unravels and loses its shape, it may be time to purchase a replacement.
See also…Best Men's Weekender Bags
How to stretch the neck of a shirt
Wet the collar or neck of a shirt you wish to stretch out
Gently stretch collar of t-shirt
Allow to air day
Tip – If a shirt is very tight,do a little stretching at a time. This may take you several times. Attempting to do too much stretching at one time may damage shirt or leave it poorly fitting
Other t-shirts for athletic build to consider:
Clothe Co. Men's Short Sleeve Moisture Wicking Athletic T-Shirt ( see details )
ODODOS Men's Fitted Athletic T-Shirt Short Sleeve ( see details )
Hanes Men's 2 Pack X-Temp Performance T-Shirt ( see details )
T-shirt vs Undershirt | What's the difference?
A t-shirt is outerwear. An undershirt is underwear
Undershirts are like underwear. They are designed to be worn under clothes
T-shirt is designed to be worn as a shirt
Undershirts are made with thinner and lighter fabric, so they can be worn under a shirt or sweater and not be noticed
T-shirts are made to be worn on their own. They are made with thicker, more durable material and come in a variety of colors
Undershirt prevent you body (oils, sweat and smells) from getting on your outer layer shirt. Like underpants to pants analogy
Undershirts tend to be longer than t-shirts and designed to be tucked in your slacks, or trousers
Undershirts keep you cool. As the underlayer to the main shirt, undershirts wick moisture away from body and keep it from getting on your clothes, preventing armpit stains
T-shirts are looser fitting and a more relaxed neck line
White shirts makes you look better
The white T-shirt, first worn by the Marines under their uniforms, to the biggest Hollywood icons. One of the simplest fashion looks that appeal to people from all walks of life, around the globe.
Did you know? According to a study conducted at the Nottingham Trent University, women find men wearing plain white tees up to 12% more attractive. (source – Styled By Sally)
Other big and tall white t-shirts for men to consider:
Amazon Essentials Men's Big & Tall 5-Pack Crewneck Undershirts fit by DXL ( see details )
Harbor Bay by DXL Big and Tall Moisture-Wicking Pocket T-Shirt ( see details )
Have It Tall Men's Extra Long Blend T Shirt ( see details )
Best men's t-shirts
Not all white tees are created equal, and you can't judge quality by price alone.
Every man has their own preferences when it comes to finding their perfect white t-shirt.
What's your style?
Classic cotton option with a heavyweight feel?
Thin, and stretchy?
Body-hugging, compression slimming shirt fit?
Or do you prefer a more relaxed fit, baggy t?
When it comes to the perfect plain white t-shirt, the choices are vast and plentiful.
See also…Top Muscle Massage Reviews
How to fold a t-shirt military style
Learning how to fold T-shirts correctly is key to having wrinkle free shirts as well as saving storage space. See this video on an Army-approved method you can do today!
Best White Long Sleeve T Shirts
Long-sleeved T-shirts have long been a staple in the wardrobes of many men.
A plain white long-sleeved tees can easily be dressed up to be quite classy. The looser fit and long sleeves make then comfortable for layering and wearing along.
Sale
Bestseller No. 1
Sale
Bestseller No. 2
Hanes mens Essentials Long Sleeve T-shirt Value Pack (4-pack) fashion t shirts, White, Large US
QUALITY FABRIC – Hanes Essential-T long-sleeve T-shirt is crafted from super soft 5.2-oz. cotton for a comfortable all-day fit. (Fabric: 100% Cotton, Light Steel: 90% Cotton/10% Polyester)
SHOULDER-TO-SHOULDER TAPE – This long-sleeve cotton T-shirt features shoulder-to-shoulder tape for extra durability at stress points.
VERSATILE CREWNECK – A classic design, this men's long-sleeve tee is accented with a crew neckline and double-needle stitching.
Bestseller No. 3
Bestseller No. 4
Sale
Bestseller No. 5
Slim fit t shirt
Like its skinny jeans counterpart, slim fit T-Shirts fit closer to the body with less bulk.
Most brands offer this style with a lay-flat collar that keeps its shape washed after wash. Wicking properties pull moisture away from the skin to help keep you comfortable.
See also…Best Compression Boxer Briefs
Best T – Fabric choices
When deciding the overall best t, it really comes down to personal preference. Shirt material ranges from Supima cotton, cashmere, and jersey.
Supima cotton is used by many premium and luxury brands. It represents less than 1% of cotton grown in the world. A Supima cotton t-shirt is known for its strength, softness, and color retention.
The cashmere T-shirt features a regular fit with the utmost wearability and softness. This product is for those that demand the comfort and styling of cashmere and is associated with luxury brands.
A jersey t-shirt is a shirt that is made out of jersey knitted fabric, that consists of cotton, cotton blends, and synthetic fibers. The name describes the material, not a geographic location, like New Jersey. A jersey t-shirt is a very smooth material, as well as pliable to stretchy.
White shirts in bulk
Searching for lots of plain white t-shirts at cheap prices?
The color white is the most popular color in the t-shirt business because it is so flexible.
You can buy them one at a time, and they are available in a variety of bulk package sizes.
6 pack of white t shirts
One of the more popular bulk shirt bundles is the 6 packs of white t-shirts .
Whether you are looking to start your own t-shirt printing business or just love white t's and want to have plenty on hand, you can save a lot by buying in bulk.
White Tees Mens – Versatility, Comfort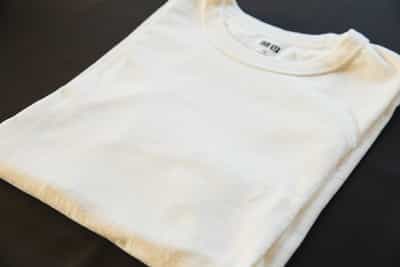 The best plain white t-shirts for men are versatile, able to be worn beneath a shirt or on its own with a jacket.
But there are plenty of possibilities — and price ranges — so whether you're searching for a budget-friendly white T-shirt, or something a little more luxurious, take a fresh take on a traditional white tee.
Mens white t shirts v neck
If you have always worn a traditional crew neck t-shirt, it's time you gave the v-neck a look.
When you don't have much time to spare, a white v-neck t-shirt and denim jeans are the types of winning casual attire you require.
White leather low-top shoes are favorite among the many options to accessorize this outfit.
Men's shirt plain
A man's wardrobe must include plain white t-shirts. It's really that simple.
The white tee is the workhorse of your closet, whether it's worn as a layer beneath a patterned button-down or a sweater, or as the foundation of a suit.
Best tees for men
A strong splash of color transforms a plain t-shirt into something both utilitarian and appealing in almost any ensemble.
While a colorful shirt may look good with only one pair of jeans, a basic plain shirt looks excellent with anything.
If you enjoyed The Ultimate Guide | 25 Best Plain White T-Shirts for Men in 2022, see also
---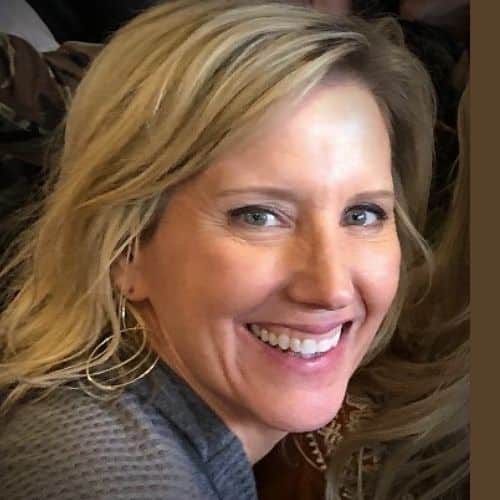 Claudia Faucher is a full-time fitness training expert and lifestyle blogger. She is also been a certified Les Mills BodyPump instructor for the past 5 years and a fitness instructor for over 20 years. Claudia is a personal trainer and creates fitness training programs for seniors and people of all ages. She likes to use her skills and experiences to help others on their fitness journeys.
Last update on 2022-08-30 / Affiliate links / Images from Amazon Product Advertising API