Best Pickleball Skorts and Skirts for 2023: Take your pickleball clothing fashions to the next level. See the latest ladies' pickleball skorts and skirts I have hand-selected to add color and style to your pickleball attire.
The choices of women's pickleball clothing have never been greater!
As an Amazon Associate, I may receive a small commission (at no cost to you) on qualifying purchases which allows me to keep creating amazing free content for you. Support FitFab50 by using the links in my articles to shop. Thank you!
Whether you're a fan of vibrant colors and designs like Pickleball Bella and prefer a more traditional tennis skirt, finding a pickleball outfit is much easier today than just a few years ago.
As a result of pickleball's explosive growth, sportswear companies specializing in women's pickleball clothing seem to be growing by the day!
Much like shopping for tennis skirts, pickleball shirts, and warm-up pants, it's important to consider these three aspects when searching for the best pickleball skorts and skirts as part of your pickleball outfit:
Right Fit
Consider Material
Construction
We can all agree, that not all pickleball apparel is fitted for every body type. As a result, you must be aware of your best features and choose the best pickleball skirt for your body.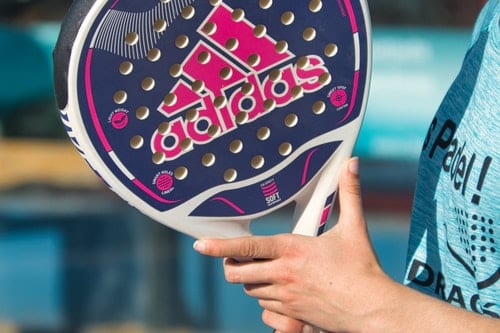 After deciding on the best fit, focus on a pickleball skort that is constructed using performance-grade materials.
This includes moisture-wicking fabric, high polyester, and spandex content for a snug fit.
Finally, don't overlook the use of a wide elastic band for the waist area.
You may also be interested in reviewing the best sports bras.
---
Things To Consider Before Buying A Pickleball Skort
Take a few moments to review these tips for buying women's pickleball clothing:
1. Fabric Quality
Focus on fabrics that are breathable and pull sweat away from your skin when shopping for the best pickleball skorts. High polyester and spandex materials offer great cooling and moisture-wicking.
2. Consider Length
Pickleball skorts and skirts come in a variety of lengths. Some players prefer skorts, which combine shorts (underneath) and a skirt as outerwear.
Look for fabrics of superior quality, which include compression shorts with an attached waistband. Top brands have a wide no-roll compression waistband for incredible comfort and support.
With most skorts, the skirt length increases with size, and the back of the skort will be slightly longer length than the front.
3. Consider Your Style
Have fun and make an effort to bring your unique style into your pickleball skirts. If you are comfortable with a solid black skort, mix it up and try a colorful brand like Bella pickleball skorts.
---
Best Pickleball Skorts and Skirts For On-Court Style
A day on the pickleball court can be extremely fun, but also physically draining. Shop for the best skorts for pickleball that will provide moisture control, support, and, last but not least, great style!
Currently, there are 2 brands to stand out from the crowd. When it comes to the best pickleball clothes for ladies, Jack Smith Athletic Skirts and Pickleball Bella offer excellent performance gear, but also amazing styling.
Jack Smith Athletic Skirts
The Jack Smith Athletic Skirt and Skorts offer a great selection of colors and styles for tennis, pickleball, golf, and running.
Besides being perfect tennis clothes or some of the best pickleball skirts on the market, Jack Smith skirts look so cute they can easily be worn for your daily activities off the court or course!
Pickleball Bella Skorts
In 2017, Pickleball Bella launched the first-ever pickleball clothing label, to provide quality activewear skorts for the pickleball lifestyle.
Their trademark bright, bold patterns are designed in-house, and painted onto canvas as one-of-a-kind art.
Bella pickleball skorts include attached compression shorts with no-slip grip tape at leg openings and feature deep pockets on each side with added ball pockets.
---
Here are my 11 Best Pickleball Skorts and Skirts perform as great as they look. Take a few moments to review these beautiful on-court looks!
---
1. Pickleball Bella Dink 1 A -Line Skort, Blue and Neon Sportswear, Soft and Comfortable Skort A Line
This stylish Pickleball Bella's "CLASSY" A-line skort in our DINK 1 print, flares from hip to hem. You" enjoy the wide no-roll waistband which sits just below the natural waist for added comfort.
>>Read also… Best pickleball paddles for beginners
---
2. Fancyskin Women's Golf Pleated Tennis Skort Mini Athletic Skirts with Ball Pockets for Training
This skort features a lightweight, two-layer design, providing secure coverage. The invisible drawstring at the waist allows you to adjust the size, don't worry that your pickleball skirt will fall off during a match.
Read also… Best pickleball paddles for advanced players
---
3. Ibeauti Women's Back Pleated Athletic Pickleball Skirt with 3 Pockets
Discover this super cute, athletic skirt with breathable and lightweight, for sweat-wicking and quick-dry comfort. The pleated pickleball skirt features adorable backside ruffles to highlight your waist and hip curve.
>>Read also… Best compression sleeves for pickleball players
---
4. Ekouaer Women's Active Performance Skort for Pickleball
Consider this super versatile skort design, suitable for golf, tennis, pickleball, and running. This double-layered skort is constructed of winkle-free material. Available in several different colors.
---
5. TAILONG Women Athletic Skirt with Shorts Ladies Sports 
Check out this sports skirt featuring an outer skirt and inner mesh shorts. This design includes double layers and a triangle-shaped skirt to prevent riding up or pinching
---
6. Pickleball Bella Martini 1 Drop Pleat Skort
This stylish skort features funky prints in pink on a black background with "Happy Hour" written all over it. Features Coolmax lining to help you stay cool and reduces sweat.
>>Read also… Best padded bras for small chest
---
7. Queen of the Court Kapow! Performance Pickleball Skort
Take some time to review the Queen of the Court, a boutique pickleball brand focused on fun, joy, and women's pickleball clothing! These skirts are intentionally made a little longer than the traditional pickleball skirt so that you can confidently move from on-court to off-court activities.
---
8. JACK SMITH Women's Athletic Skort Back Pleated Waist Stretchy Sports A-Line Skirts
You'll love this super cute Jack Smith pickleball skort. Features breathable, moisture-wicking technology and offers great support and coverage with a cool, silky smooth feel.
>>Read also… Best pickleball shorts
---
9. Pickleball Bella Martini 1 A-Line Skort, Pink and Black Sportswear
Consider this A-Line skort for pickleball that will allow you to stay active and stylish. This skort is made of soft stretch fabric that provides ultimate comfort.
---
10. Queen of the Court Tropical Black and Green Women's Pickleball Skort
Discover this tropical beauty! This figure-flattering skort is easy to care for and won't fade! You'll look stunning match after match.
---
11. Rainbow Tree Women's Pickleball Skirt Pleated with Side Inner Pockets
This attention-grabbling pickleball skort has inner shorts that provide you with extra coverage and support. The fabric of the inner shorts is sleek and soft.
>>Read also… Best tennis skirts for summer
---
FAQs About Beach Cover Up Dresses
What are shorts worn under skirts called?
Underdresses are elastic shorts that may be worn beneath skirts and dresses to keep your private parts hidden. They're the perfect length to wear under skirts and don't show through. They're made of a stretchy cotton-lycra combination and are very comfortable.
What do you wear under a skirt to prevent chafing?
There are several ways to prevent chafing when wearing skirts and dresses. Chafing can be prevented by using a stick balm, such as BodyGlide, including deodorant on your inner thighs, compression shorts for women, or women's long leg underwear.
How often to wash pickleball skorts?
Make sure to always wash workout clothes after each use. To be on the safe side, always wash your pickleball skort by hand and air dry.
Avoid the use of bleach and fabric softener.
Try using a laundry detergent specifically designed for use with sports clothing, such as Sports Suds. They remove odor and bacteria that cause odors and stains.
What is the difference between skorts and skirts?
A skirt is an item of clothing worn by women and girls that hangs from the waist and covers the bottom half of the body, whereas a skort is a pair of shorts with a panel of fabric added to make them appear like a skirt.
Who invented the skort?
In their 1959 Spring/Summer catalog, Montgomery Ward claimed to be the first to introduce the skort. It was a short knife or an accordion-pleated short skirt with a bloomer attached below.
If you enjoyed, "Best Pickleball Skorts and Skirts", be sure to check out more related posts below!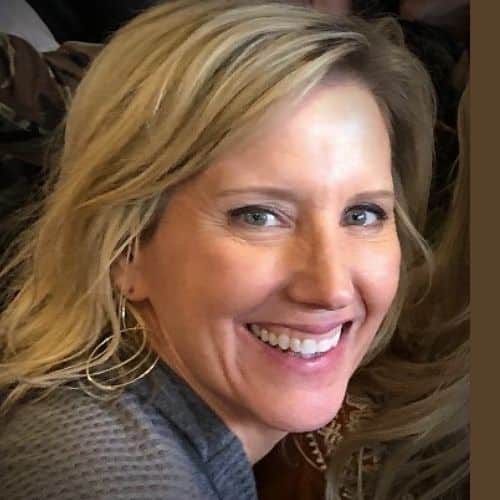 Claudia Faucher is a full-time fitness training expert and lifestyle blogger. She is also been a certified Les Mills BodyPump instructor for the past 5 years and a fitness instructor for over 20 years. Claudia is a personal trainer and creates fitness training programs for seniors and people of all ages. She likes to use her skills and experiences to help others on their fitness journeys.
Last update on 2022-08-30 / Affiliate links / Images from Amazon Product Advertising API