Are you in the market for the best pickleball bags? I've got you covered!
I've hand-selected the most complete and extensive list of the 25 best pickleball bags for 2022, assembled with all the important details you need to select the perfect bag for yourself or as a thoughtful gift. This year, I reviewed bags, duffles, and sling specs of new releases so that you can be confident you're looking at the best of the best.
As an Amazon Associate, I may receive a small commission (at no cost to you) on qualifying purchases which allows me to keep creating amazing free content for you. Support FitFab50 by using the links in my articles to shop. Thank you!
If you're like me, you want to see the great stuff now, so I've included a preview of the best pickleball bags that made my list below.
The first sections of this guide will provide you with an overview of makes, models and ratings of the top pickleball bags currently available.
Also, see comparisons of the top models, pros and cons, features and prices.
When it comes to purchasing your first pickleball bag or replacing your current bag, there are several choices to consider – sling bags, totes, duffle bags, and backpacks.
Each bag performs the same function, but in a different way to suit your personal taste.
One style of bag is not better than the other. The key is finding the best pickleball bag to fit your needs.
There are several companies today that make quality bags that are durable and look great. When choosing your bag, here are some factors to consider:
Space Needed
Your Personal Style
Price
We can all agree, that one bag size does not fit all. Some like to travel light, while others prefer to pack for the unexpected and require room for extra paddles, pickleball balls, compression sleeves, water bottles, sweat towels, wallets, keys, etc.
Once you have decided on the type of bag you may be interested in, it really comes down to personal style and price point.
---
Things To Consider Before Buying A Pickleball Bag
Here are some helpful hints:
REVERSIBLE SHOULDER STRAPS
Look for a comfortable, padded shoulder strap that easily flips between the LEFT and RIGHT sides. No matter which side you prefer to wear your sling bag, it's got you covered.
TONS OF POCKETS TO FIT EVERYTHING
Sling bags normally feature 5 pockets and an external water bottle holder. The main compartment should hold up to 1-5 pickleball paddles, several balls, a towel, or spare shirts.
HIDDEN ANTI-THEFT POCKET & EXTERNAL WATER BOTTLE HOLDER
Insurance for your valuables! Look for bags with a hidden pocket on the back to keep the contents against your back when carried as a backpack so pickpockets do not have access to the contents inside. This is perfect for securing a wallet or phone. The external water bottle holder often features a cord to lock and secure contents.
---
Best Picklebags to Rock the Court
In researching the top bags, I found they all have these important features:
Plenty of room (for towels and extra apparel)

Smooth zippers

Built-in fence hooks (for sling and backpacks)

Adjustable shoulder straps

Lightweight

Lots of pockets

Dedicated phone pocket

Secure storage for keys, wallets, IDs, sunglasses

External storage for water bottles

Durability

Great looks and design

Balance construction that is easy on your back and shoulders, helping prevent muscle strain and shoulder pain
---
Different Types of Pickleball Bags
There are 4 basic types of pickleball bags:
Slings
Backpacks
Totes
Duffle bags
Pickleball Sling Bag
In this example, the Franklin adjustable sling backpack features a casual, comfortable design. Fits nicely over one shoulder.
Adjustable straps and back support design are much appreciated after a long day in and around the court.
You can never have enough pockets, both on the interior and exterior.
The built-in fence hook prevents your bag from getting dirty, wet, or lost during a crowded event.
Bags made specifically for pickleball are big enough for all the items you may need during a day at the courts, but not too large to become cumbersome.
Pickleball Backpack
In the example, the Athletico pickleball backpack features 2 adjustable straps and is capable of carrying all your pickleball gear and more.
The backpack is designed to comfortably carrier heavier loads than the sling bag, plus the 2-strap design provides additional stability and security on long walks to the courts or when navigating crowded areas.
Backpacks offer lots of storage inside and outside of the bag. This particular model comes with a clip-on mesh bag for convenient storage, so you don't have to open your main bag.
Note the padded pockets for extra comfort and compact storage.
Similar to the sling bag, most backpacks feature a handy built-in fence hook for safe, easy storage.
Pickleball Totes
The pickleball tote bag (Vulcan tote bag shown above) boasts all the features of the sling bag, or backpack, but in a more discrete and stylish package.
Wide carrying straps are perfect as hand-held bags, as well as super comfortable when looped over your shoulder.
The tote bag is extremely versatile and can easily be used off the court and still look amazing!
Pickleball Dufflebag
As your pickleball game evolves, so does the amount of items you will want to carry with your from tournament to tournament – extra paddles, snacks, water bottles, towels, apparel, hats, … you get the idea. (Franklin Sports Pro Series Pickleball Paddle Bag featured here)
This pro series bag is the same style that is used by professional players are the pickleball tour.
Not only is this dufflebag straight amazing when it comes to function and style, it can also be converted to a backpack!
The nice thing about having extra space in your bag, is it gives you the ability to keep your sweaty ( and sometimes smelly) items separated from your clean, dry items.
See why the convertible pickleball dufflebag is the choice of most professionals today.
---
FAQs About Pickleball
How long is the average pickleball game?
A single pickleball game, whether singles or doubles, usually lasts between 15 and 25 minutes. This is the average time it takes for one team to obtain 11 points, or whatever the game's point requirement is.
➦Read also… Best pickleball paddles for beginners
How many games are in a set of pickleball?
A match will usually consists of the best 2 out of 3 games to 11. A game is complete when one player or team reaches 11 points and is winning by at least two points. If the score is tied at 10-10, then the game continues until one player or team wins by two points.
➦Read also… Best pickleball paddles for advanced players
How many serve attempts are allowed in pickleball?
The answer is 1. Only one serve attempt is permitted, except in the event of a let. A let serve is when the ball touches the net on the serve AND lands on the proper service court. Let serves are replayed.
➦Read also… Best pickleball skorts and skirts
What is the length and width of a pickleball court?
The pickleball playing area when playing on a converted tennis court is 30 by 60 feet. The pickleball court dimensions are 34 by 64 feet when playing a dedicated pickleball court.
➦Read also… Best compression sleeves for pickleball players
What is a pickle in pickleball?
You've been pickled when you score zero points for the entire pickleball game.
➦Read also… Best compression shorts for chafing
If you enjoyed, "25 Best Pickleball Bags ", be sure to check out more related posts below!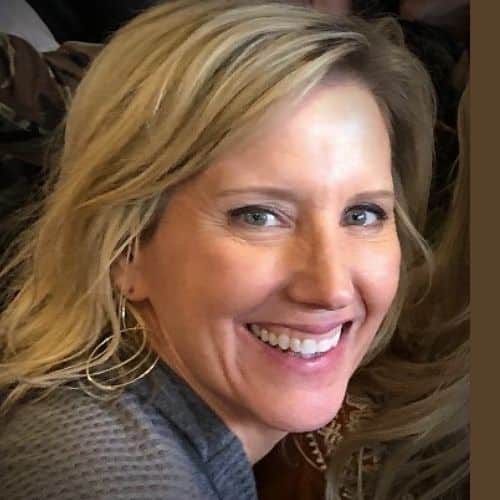 Claudia Faucher is a full-time fitness training expert and lifestyle blogger. She is also been a certified Les Mills BodyPump instructor for the past 5 years and a fitness instructor for over 20 years. Claudia is a personal trainer and creates fitness training programs for seniors and people of all ages. She likes to use her skills and experiences to help others on their fitness journeys.
Last update on 2022-08-30 / Affiliate links / Images from Amazon Product Advertising API