In this post, I share the best mens weekender bags for short trips and fun weekend excursions.
As much as we want to spend a luxury vacation every weekend, the truth is the average person doesn't have time or money for more than one major getaway a year.
You've come to the correct place if you're seeking the greatest men's weekend bag right now.
As an Amazon Associate, I may receive a small commission (at no cost to you) on qualifying purchases which allows me to keep creating amazing free content for you. Support FitFab50 by using the links in my articles to shop. Thank you!
What is a weekender bag?
A weekender bag (also called a weekend or getaway bag) is the perfect size travel bag to pack all you need for a weekend or extended weekend trip.
It is intended to carry clothing, personal toiletries, and other essentials for a few days away from your home.
A weekender bag typically includes a long, adjustable strap for carrying cross-body or over the shoulder and shorter handles for a quick grab.
They are soft-sided material (cloth or leather) and have a top zippered closure. When fully unzipped, the bag's large top opening is wide enough for easy access to all of its contents.
What to pack in a weekender bag?
When a day bag is too tiny yet a large travel backpack is too large, a weekend bag is precisely what you need. With just enough space for a few days worth of clothes and other necessities, you won't feel weighed down by luggage when on a short vacation.
Large duffle bags for travel are good options for extended stays
While there are some really excellent backpacks and luggage on the market these days that are working wonders for short-term travel, the weekender bag is the perfect mix of space and style.
Best weekender bag for air travel
Most of our options listed below are carry-on compliant, which means flights are a lot less stressful than they would be if we had to check bags for only a few nights abroad.
There are several factors to consider when purchasing a weekend bag, all of which we have taken into account for our handy list of best in the world of men's weekend bags.
You will, without a doubt, find something that is ideal for you.
Not every business or leisure trip requires the transport of luggage. There are those nights, brief getaways, or weekend journeys where the use of a men's weekend bag with wheels or without of the best option.
It is large enough to hold your toiletries, clothing, and gadgets while still being elegant enough to flaunt through the streets of Milan or NYC.
There are, however, numerous weekend bags for men to pick from, as well as a wide range of materials, weekend bag colors, weekend bag sizes, and prices.
Looking for weekender bags for cheap?
One of the more popular is the men's weekender bag leather-covered. This vintage leather weekender bag is incredibly chic, functional, and affordable.
I have researched and rated the top men's weekender bags so you don't have to do the legwork and can relax on your next weekend getaway. Continue reading to discover more about this beautiful and useful carryall bag.
✓ List of Top Rated and Best Mens Weekender Bags
Leather Garment Weekender Bag

Oversized Waterproof Genuine Leather Weekender Bag
Leather Weekender Travel Bag with Shoe Pouch, Waterproof
Large Leather 32 Inch Luggage Handmade Duffel Carryall
20″ Leather Weekender Travel Bag Duffel Bag, Gym Sports Flight Cabin
50L Duffel Overnight Weekend Bag for Men
Canway 65L Travel Duffel Bag for Men, Foldable Weekender with Shoe Compartment
S-ZONE Oversized Canvas Genuine Leather Trim Travel Tote Duffel Shoulder Mens Weekender
---
Garment Weekender Bag

Oflamn Large Duffle Bag Canvas Leather Weekender Overnight Travel Carry On Tote Bag with Shoe Compartment
Herschel Novel Duffel Bag, Woodland Camo/Multi Zip, Classic 42.5L
Kemy's NEW UPGRADED Mens Canvas Duffle Oversized Weekender Overnight Bags Vintage Carry On Luggage
Samsonite Pro Softside Duffel, Black
---
Line of Trade Weekender Bag Style

The traditional Line of Trade bag was originally used by stonemasons to carry their tools to construction sites. If there's one thing that becomes quickly apparent when you pick up The Weekender, is that it's extremely durable. Construction is built from thick, capable canvas, with a heavy-duty, reinforced frame. The interior pocket offer enough space to stash your electronic gear and more.
Here are some quality bags built with the same rugged construction in mind.
Sucipi Canvas Duffle Bag for Travel 50L Duffel Overnight Weekender
Oversized Travel Duffel, Canvas Weekend
Gonex Canvas Duffle for Travel, 60L Duffel Overnight Weekend Bag
---
Deluxe Weekender Bag

Polare Original
Samsonite Pro Softside Duffel Weekender Bag
Leather Duffel Bag Full Grain Leather Weekender Bag
YETI Crossroads Weekender Duffel Bag, 40L, Navy
Eddie Bauer Expedition 34 Duffel 2.0, Black
Gothamite 42-inch Rolling Duffle Bag with Wheels
BAOSHA Leather Travel Duffel Tote Bag Overnight Weekender Bag Oversized
Travelpro Bold Drop Bottom Wheeled Rolling Duffel Bag, Olive Green/Black
Gonex 60L Foldable Travel Duffel Bag Water & Tear Resistant
HEXAD Access 45L Duffel Bag – Travel Duffel Bag with Multiple Compartments
Kenneth Cole Reaction Duff Guy Colombian Leather 20″ Single Compartment Top Load Travel Duffel Bag
---
Winch Weekender Bag Style

The Weekender is Bennett Winch's signature bag. Perfect for an extended weekend getaway. It can just as easily accommodate the essentials for an entire week's travel. Finely designed travel bag with numerous pockets and compartments, crafted from the finest materials.
Here is a style available on Amazon with similar features, sizes, and aesthetics.
Weekender Bag Large Overnight Bag
---
What is the difference between a duffel bag and a weekender bag?
A decent duffel bag should only accomplish one thing: hold things. The quality weekender bags for men, on the other hand, must check a few extra boxes.
When selecting the best mens weekender bags, keep in mind that you want to carry your clothing, sneakers, chargers, toiletries, and everything else in the most space-efficient, easy-to-find method possible.
Despite years of being packed in an overhead bin and tossed in the trunk of your car, a decent travel bag should outlast your passport—or, better still, your college underwear!
A joking aside, choosing a new travel tote or duffel bag can be a good way to add style to your look and make traveling a whole lot more convenient.
Is a weekender bag a carry-on?
Weekender bags are intended for short travels only. As a result, it's critical that your weekender bag be large enough to hold everything you'll need for a few days while yet being tiny enough to fit in your carry-on luggage.
What is a good size weekend bag?
In general, you'll want a weekend bag with a size of 30 to 50 liters to accommodate everything you'll need for a short vacation. Anything greater than 50 liters will most certainly exceed the 22 x 14 x 9 inches most domestic flights allow for carry-ons in overhead bins.
What size bag will fit under an airplane seat?
The dimensions are 18 x 14 x 8 inches.
One carry-on bag and one personal item are allowed per passenger, according to the rules. The under-seat compartment is 18 x 14 x 8 inches in size, and this applies to all cabin and flight configurations.
What is a duffel used for?
Duffle bags are normally designed with extra pockets to fit clean clothes, gym clothes, shoes, and personal or toiletry items you want for after your workout. Another advantage of using a duffle bag as a gym bag is that they will fit inside most gym lockers, allowing you to safely store your things while you work out.
Are weekender bags worth it?
Regardless if you are a frequent business traveler or get out of town everyone once in a while, you should have a weekender bag in your closet for unexpected getaways or short times away from home.
A weekender bag is also great as a carry-on bag even if you have checked luggage. They are very convenient and incredibly useful to tote items you would like to have ready access to.
How do I choose a weekender bag?
A mens weekender bag as the name implies is good for short, spontaneous, outings that can hold just what you need to get the most from that experience.
When it comes to construction, a weekender bag is available in a variety of styles:
Leather weekender bag
Weatherproof weekender bag
Travel duffel bag
Leather duffel bag
The best weekender bags are made from several good materials for strength and durability:
Canvas
Geniune Leather
Vegan Faux Leather
Nylon
Mesh
Recycled
What to consider when looking to buy the perfect men's weekender bags:
The best weekend bags should have ample room to carry all your need for a super weekend. Not too small, but also, not too large. The best weekender bags are not suitcases, but rather they are the right-sized travel bags easy to handle, while still being stylish.
There is no "right" size for a weekender bag, however, with most starting in the 21″x14″x10″ range and go up.
The more compartments the better. Besides just having pockets, pockets, pockets, a weekender bag with specialized areas is found in the better designs. These special compartments are for items like your phone, keys, wallet, passport, and more.
You can find durable weekender bags made from an assortment of fabrics and materials, hard and soft. So if you think leather, leather, leather when it comes to durable bags, it's time to reconsider.
Here is one of my trusted travel companions, the canvas weekender bag, which I have used for several years.
Contrary to common belief, not all weekender bags look alike. Yes, there is the traditional leather duffle bag that is quite popular. But weekender bag style is made in a wide assortment of colors and shapes.
One of my personal vibrant color favorites is the colorful weekender bag.
Weekender bags rely heavily on hardware finishes. This includes D-rings, zippers, handles, and straps. While you may not think of these items during your buy research, weekender bag hardware can make or break your satisfaction level.
Zippers should be strong and open smooth. D-rings should be non-corrosive and strong. Handles should be comfortable and durable. Straps should be made wide, adjustable, and easy on the shoulders.
When purchasing your travel bag, don't focus solely on price. The price range is between $20 – 300 for weekender bags. Understand your needs, when it comes to space. Bag material can also impact the cost, with genuine leather being one of the more expensive choices.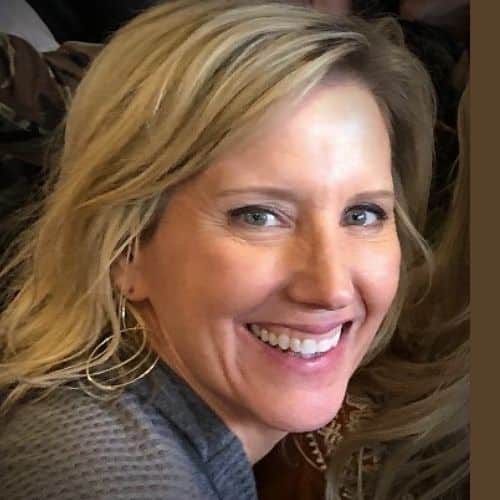 Claudia Faucher is a full-time fitness and lifestyle blogger. She is also been a certified Les Mills BodyPump instructor for the past 5 years and a fitness instructor for over 20 years. She likes to use her skills and experiences to help others on their fitness journeys.