Long leash training is great for teaching your dog recalls. It has the length needed to allow them to wander and ensure your commands are obeyed.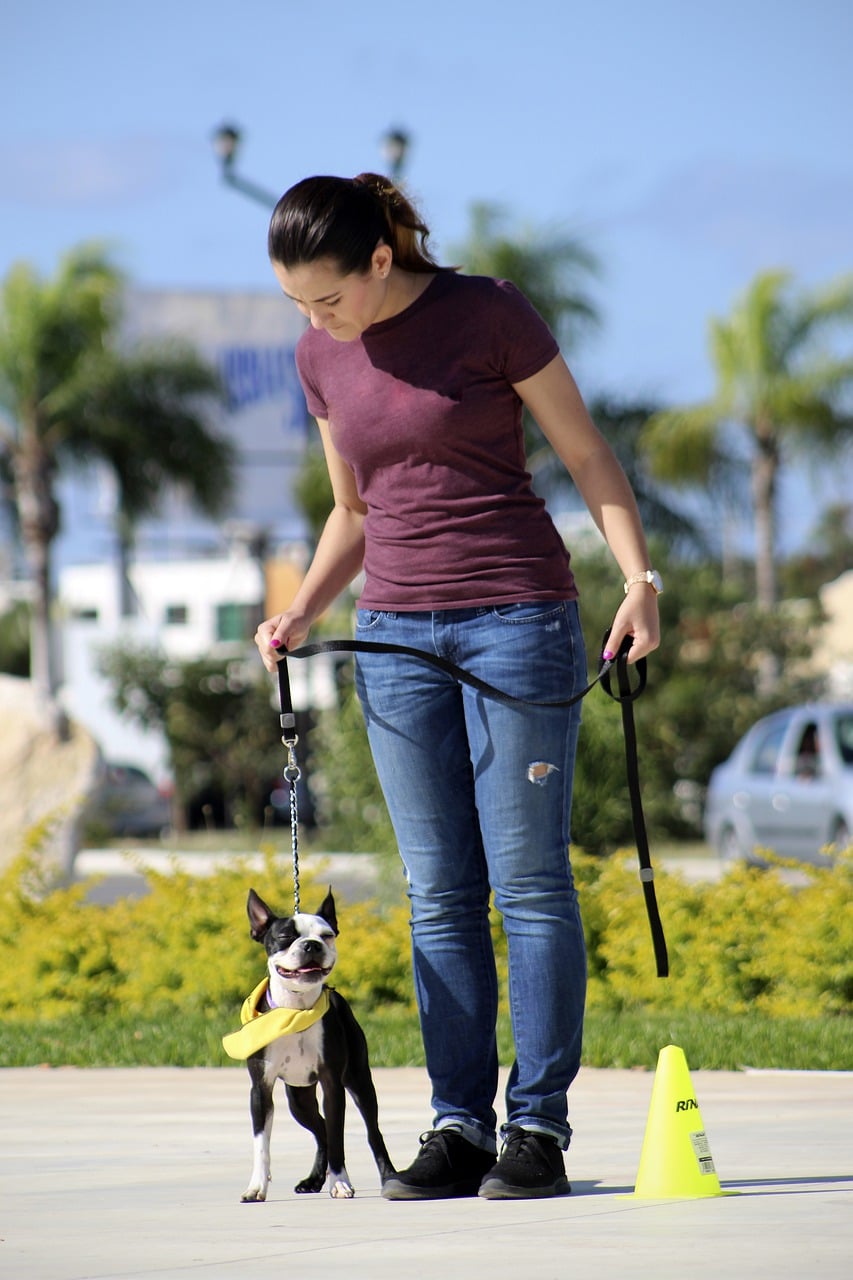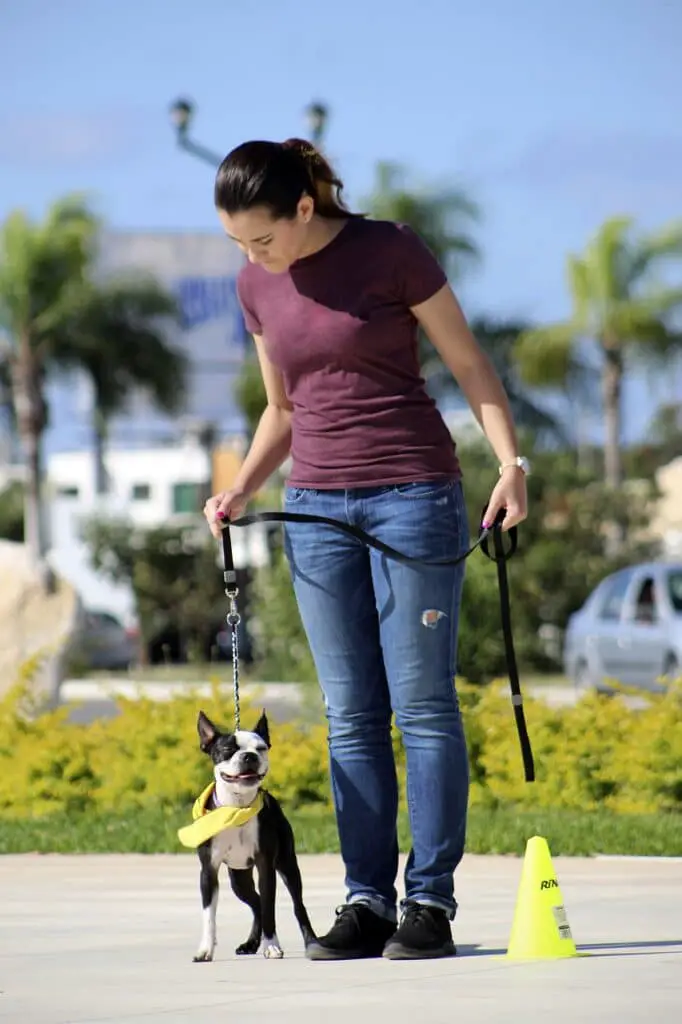 Train the puppies to follow your instructions. This rope is suitable for training the puppy to focus on you, also allowing it to run agilely without getting out of your sight or control. To train it and make it follow your instructions to stop and recall.
Long dog training leashes are great for recall training, exercise, camping, swimming, and other activities.
It is highly recommended you go with a nylon long leash as opposed to cotton leashes since the nylon has a long lifespan. Cotton leashes deteriorate quickly and can leave you with a broken leash and a dog on the run.
How to train your dog with a long leash
Long lead or as it is also known, long leash, or long line training is one of the fastest and best ways to train your furry friend to come each time you call him.
Training a dog to come back to you from a distance is considered to be one of the more difficult tasks in dog training.
Why? Because you're asking your dog to return to you when he is interested in doing something else.
However, if you don't train him to come back on your command, you risk that he could simply run off and get lost, or worse.
➥See Noise Cancelling Ear Muffs for Dogs
Every dog owner wants the peace of mind that when you open the door your dog won't bolt past you. This is where long leash training comes in!
Getting started
When it comes to training your dog, you don't need fancy equipment, just a quality long leash.
Professional trainers recommend one between 30 and 50 feet long.
Avoid retractable dog leashes. They are not designed for dog training.
The ultimate goal is for your dog to come anytime you call without the need for any kind of leash.
Supplies needed include:
A long lead: 30 to 50 feet long leash for training purposes
Treats: To give your dog as a reward for doing well
Patience: Dogs want to please you. If you get upset, your dog picks up on this negative energy. Stay relaxed and have fun
A large place to train: Look for a quiet place with plenty of room to start your training. The fewer distractions, the better.
Let your dog drag a long leash
When starting out, the dog drag a long leash training can be frustrating.
Patience, grasshopper!
Try to go to big, open spaces, free on possible intanglements. You don't want your dog ti get tangled up.
Stay alert and know where the leash is at all times to stay out of its way.
Gather your dog and the leash anytime you approach people to protect them from possible injuries.
Be sure to take frequent breaks to untangle it from your dog, or anything in the environment.
Here's a great video on how to conduct long leash dog training!
What length is the best long dog leashes for training?
15 and 20 Feet: Great for exploratory walking, potty with shorter range.
30 Feet: Close ball play, using the potty with freedom.
50 and 100 Feet: Recall training, freedom to romp, off-leash simulation.
Here are some long leash options we have selected for you to review
Bestseller No. 1
Hi Kiss Dog/Puppy Obedience Recall Training Agility Lead - 15ft 20ft 30ft 50ft 100ft Training Leash - Great for Training, Play, Camping, or Backyard Blue 30 Feet
DIMENSIONS - This dog leash measures 3/4in wide by 20 feet long. Great for hiking, camping, training, hunting, backyard, beach, recall training, outdoor play with tennis balls, and swimming!
LONG LEASH: This training leash is great for teaching your dog recalls. It has the length needed to allow them to wander and ensure your command to come! is obeyed.
NYLON TRAINING LEAD - This durable, long, nylon dog training leash will outlast cotton leashes. All stitching is reinforced and the nickel plated clip swivels to resist twisting. Our long dog leash is great for medium and large dogs. You'll love using it as a backyard dog leash, for off leash dog training, and more.
Bestseller No. 2
Nylon Training Dog Leash for Small Medium Large Dogs, 15ft 20ft 30ft 50ft Long Leash Dog/Puppy Lead for Obedience Recall Training, Camping (20ft, Black)
Dog Leash Dimensions: training leash measures 3/4 inch width by 15 feet length, offering you dog for more wandering area and freedom.
Nylon Long leash: long lead is made of strong wear-resistant nylon, available in Black, Blue, Red and Green color.
Dog training leashes: suitable for teaching your dog/puppy recall and other obedience skills, great for small, medium, large dogs.
Sale
Bestseller No. 3
Mycicy Long Rope Leash for Dog Training 12, 15, 22, 30, 36, 50, 60, 80, 100ft Check Cord Recall Training Agility Lead for Large Medium Small Dogs, Great for Training, Playing, Camping, or Backyard
Upgraded Durable Clasp: Based on customer's opinion, we improved the clasp for this long dog leash, which is bigger and stronger and be more professional. Easy to open and close, rust-proof, sturdy and durable. Let your dog walking and playing be more safety and flexible.
Long Leash for Dog Training: 12/15/22/30/36/50/60/80/100 foot different lengths long dog training leash, there must have one can suit your dog training purpose. Balance the freedom and control length. This long leash rope diameter 1/3 inch can meet small, medium dogs, cats or other small animals, puppies. The diameter of 1/2 inch is the best choice for training strong medium or large dogs.
This is your great choice for dog off-leash training: follow your stop or recall instructions, distance memories training, teaching, strolling, walking, hiking, camping, backyard, beach, agility training, swimming, outside playing and tie out for yard.
Bestseller No. 4
lynxking Check Cord Dog Leash Long Lead Training Tracking Line Comfortable Handle Heavy Duty Puppy Rope 10ft 15ft 30ft 50ft for Small Medium Large Dog
SUITABLE THICKNESS CHECK CORD: To find a balance between weight and strength. 3/8" is a suitable thickness for long training dog leash, it has both strength and portability
NO TANGLE LONG ROPE LEASH: the round climbing rope and 360 degree rotating clasp design long training leash will not tangle whether it is in use or when you roll it up, great for hiking, camping, training, hunting, backyard, beach, recall training, outdoor play with tennis balls, and swimming
LIGHTWEIGHT AND NOT ABSORB WATER: soft and lightweight Non-absorbent material won't get more and more heavy in the water and won't sink, it will float when submerged and highly visible against any background.
Bestseller No. 5
Dog Leash - 6FT 10FT 15FT 20FT 30FT 50FT 100FT Heavy Duty Leash with Swivel Lockable Hook and ,Reflective Threads Bungee Dog Leash for Walking,Hunting,Camping Yard for Small Medium Large Dog
🐶Newly Added Accessory:Shock Absorbing Reflective Bungee uses innovative Zero Shock BUNGEE Technology perfect for control and cushion the pulling, effectively slowing down the tension on the hand, reducing laborious traction, which makes dogs'walking enjoyable! The dog leash cord has reflective stitching on both sides to improve its visibility and protect your dog in the dark or low light conditions "
🐶Upgraded 360°Swivel Lockable Hook:The new design 360°swivel clips clasp are made of strong zinc alloy, rust-proof and durable. the same material used and trusted by climbers and gives you peace of mind.Professional Swivel clasp prevents the dog leash from twisting and dog getting tangled,Let your dog run freely anytime,anywhere,and you can get a good control of your dogs
🐶Heavy Duty Reflective Dog Leash: Our Strong dog leash used the unique machine knitting technology which make us the most popular in the market. Our great large dog leashes is made of ultra-durable and wear-resistant nylon rope, and stitched with reflective line along the length of the dog leash thick rope, highly visibility at night, keeps you both safe and high visibility on your late-evening walks at night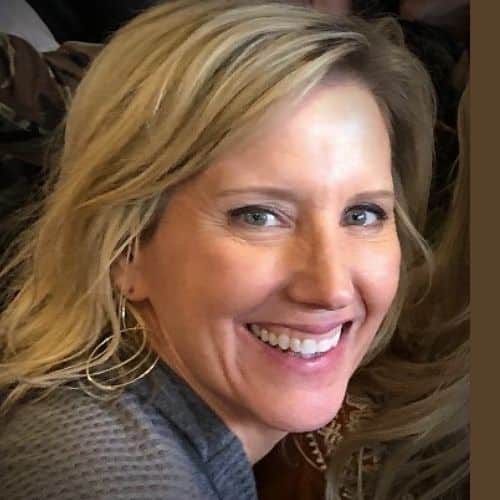 Claudia Faucher is a full-time fitness and lifestyle blogger. She is also been a certified Les Mills BodyPump instructor for the past 5 years and a fitness instructor for over 20 years. She likes to use her skills and experiences to help others on their fitness journeys.
Last update on 2022-06-22 / Affiliate links / Images from Amazon Product Advertising API