Best Hitch Cargo Carriers. A week at the beach or road trips to a national park sounds pretty interesting right now, whether you're dreaming about yourself at the Outer Banks, the Florida Keys, or Yosemite.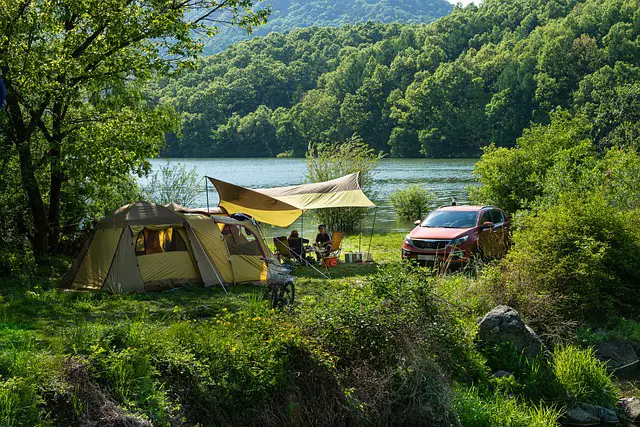 While your vacation plans may still be up in the air for that long-awaited destination getaway, you'll want to be prepared with the best car racks for coolers to protect your food and drinks as you head down the road.
MeeFar Folding Hitch Cargo Carrier
DURABLE BUILD – Tubular steel in black epoxy powder coating to promote high strength and a lightweight design. It is rated for 500 lbs.
OVERALL DIMENSIONS – 60″(L) x 20″(W) x 6″(H).It also features a mesh base to easily clean up messes.
Similar to roof racks, cargo carrier bags, and rooftop cargo boxes, you must consider these three important features when selecting the best car rack for coolers for your next journey:
Capacity
Weight limitations
Style
Not everyone has the same needs when it comes to cargo racks. As a result, you should pay attention to the specifications you require and choose the best cargo racks to fit your individual needs.
Once you have narrowed your search by the capacity and weight limitations of the racks you will need, the hard work is over. You are simply left to find the style of cooler rack for the vehicle that you like.
➥Read also… Ultimate Family Camping Checklist
---
Things to Consider – Best Hitch Cargo Carriers
Consider the below points before purchasing any car racks for coolers for your vehicle.
1. Quality of Construction
The quality of the materials used for cargo racks can vary greatly from brand to brand. For the best hitch cargo carriers, look for thickened steel and corrosion-resistant construction. For example, the ARKSEN Heavy Duty Folding Cargo Rack features a black epoxy powder-coated finish that protects it from rust, debris, and weather elements.
2. Consider the Dimensions
The standard width of a hitch-mounted cargo carrier is 60″. The range for most brands is 48″ – 60″. Other considerations are the type of vehicle you will be attaching it to, as well as how you plan to use your carrier. The CURT 18110 is a quality, small cargo rack for small vehicles.
3. Consider the Style
The majority of hitch-mounted cargo racks are black, while you can find aluminum in some models. A key detail you will want to consider is the height of the retaining walls on the cargo carrier platform. Most carriers feature 6″ walls, but 2″ walls can be purchased as well.
4. Consider the Maximum Weight Capacity
The average load capacity for a standard 60″ cargo carrier is 500 lbs. As you research the cargo carrier brands, you will see slight variations in this specification, but most are very close to this number.
5. Think About Uses Other Than Vacations
When you go through your buying research process, consider how you will use a cargo rack in your daily life. Since you spend more time at home than on vacation, consider how you can put your carrier to use when it comes to hauling supplies, materials, and other items.
---
Best Car Racks for Coolers and More
If you are driving to your next vacation destination or out-of-town excursion, you understand the need to bring "stuff", and lots of it. I'm talking about the gas grill, large capacity cooler, beach chairs, and more.
And when you consider the length of stay of your road trips, you may scratch your head as to how you will be able to bring all the items you'd like to carry along.
Trailer hitch cargo carriers keep your items secure during travel. The mesh base design makes it super easy to clean. Finally, each of the featured items below is designed with easy installation in mind.
Here are 11 hitch-mounted car racks that will work fine for any travel plans you may have. Let's find the best racks for you!
---
1. MeeFar Folding Hitch Mount Cargo Carrier
This MeeFar folding hitch-mounted carrier features tubular steel construction, a lightweight design, and is rated to carry 500 lbs. It is equipped with an angled shank to provide additional ground clearance for off-road vehicles or low-riding vehicles. This product also includes a waterproof cargo carrier bag (57″ x 19″ x 24″), a hitch stabilizer, a cargo net with attachment hooks, and ratchet straps.
---
2. Nevlers Folding Cargo Carrier Hitch-Mount
The Nevlers Folding Hitch Mount Cargo Carrier  comes with everything you need for your next travel excursion.
It includes all your must-needed travel trailer accessories; the hitch cargo carrier, cargo net, waterproof bag, straps, ratchet straps, and the bonus hitch stabilizer to ensure steadiness of the hitch mount cargo carrier.
---
3. CURT 18153 Basket Hitch Cargo Carrier, Folding Shank
The CURT basket-style cargo carrier is designed to be used as needed, using your trailer hitch. The 6" high walls offer extra security for your items, and with their mesh base, basket cargo carriers clean up quickly and easily. This trailer hitch cargo carrier is constructed from tubular steel to promote high strength and a lightweight design and is perfect for a variety of cargo – everything from bulky camping gear to messy equipment.
>>See also… Best Bed and Breakfast Outer Banks
---
4. Mockins Folding Cargo Carrier Hitch Mount
The Mockins cargo basket car rack makes it super convenient to haul anything you may need and allows for multiple easy access tie-down points. This hitch storage rack comes with an easy-to-clean mesh floor and is great to use for any occasion.
---
5. Ark Motoring Hitch Cargo Carrier
The Ark Motoring Hitch Cargo Carrier gives you an extra roomy 10 square ft. of space behind your vehicle to haul all your vacation needs! Features a 2″ shank that works well with any vehicle that has a 2″ receiver. The folding design also allows it to be folded up when not in use.
---
6. MaxxHaul 70107 Hitch Mount Compact Cargo Carrier
This budget-friendly cargo carrier has all the construction and design features of a higher cost carrier, without the added frills.
The MaxxHaul 70107 is made with heavy-duty steel, has a load capacity of 500 lbs, a full-size mesh cargo basket, and sports a durable black powder coat finish.
---
7. KING BIRD Hitch Mount Folding Cargo Carrier
The King Bird Hitch Mount Cargo Carrier comes with the folding carrier base and all the accessories you need for your next road trips.
Each cargo carrier includes a hitch-lock to prevent theft, a hitch tightened that reduces noise and movement while in motion, as well as an elastic net and packing straps to keep your cargo secure.
---
8. XCAR Hitch Mount Cargo Carrier Rack With 14″ High Sides
The XCAR Cargo luggage basket, allows you to store camping supplies, luggage, coolers, and more. This item is constructed of heavy-duty steel. The ultra-high bars and high side rails keep your items in place, providing plenty of room for tie-down points as well.
---
9. USSerenaY Hitch Cargo Carrier
The USSerenaY basket trailer hitch cargo carrier comes complete with everything you need. Each carrier includes 4 pcs red reflectors, a waterproof storage bag with a supportive net, high side rails and 2 yellow ratchet straps for fixing the goods. 1 hitch tightener to prevent wobbling and for noise reduction. Perfect for your next vacation or camping trip!
---
10. TITIMO Folding Hitch Mount Cargo Carrier 
Consider this TITIMO trailer hitch cargo carrier. It is constructed from heavy-duty tubular steel to promote high strength and a lightweight mesh design. It is also finished with an E-coat and carbide black powder coat for long-lasting corrosion resistance with a capacity of up to 550 lbs. This product also includes high side rails and all the straps, fasteners, and netting you need.
---
11. Wildroad Hitch Mount Cargo Carrier Basket
Travelers can appreciate this hitch cargo carrier from ILDROAD. It features heavy-duty tubular construction and an adjustable fence up to 13.8″ keeps everything in place. This featured carrier is rated for 500 lbs weight capacity, which is perfect to haul camping equipment, coolers and luggage, firewood, and more.
---
FAQs About Hitch Cargo Carriers for SUVs and Cars
What is a hitch carrier?
A hitch carrier combines plenty of storage space with simple access at waist level. Because of the ease of access and total useful capacity, many customers prefer hitch carriers to rooftop carriers. Hitch carriers are attached with a hitch pin or hitch lock in your vehicle's receiver hitch.
Are hitch mounted cargo carriers safe?
From the start to the finish of a road journey, a hitch carrier offers ample room for your gear with waist-level access. One of the main advantages of hitch cargo carriers is reaching your items while standing firmly on the ground, which is considerably easier and safer than standing on top of your vehicle.
How do you attach a hitch cargo carrier?
Remember when loading your cargo, be sure to not exceed your hitch cargo carrying capacity limits.
Most carriers are rated for a 500 lb cargo limit.
If you are using your hitch carrier for the first time, it is important to take a few minutes to inspect the carrier for loose bolts.
Can you use hitch carriers on cars?
Better accessibility, transportability, and convenience of use are all advantages of hitch-mounted cargo carriers. While most carriers may be installed on SUVs, crossovers, and certain passenger vehicles, a hitch receiver—the rectangular tube under the rear bumper that receives a trailer ball hitch—is required.
What kind of hitch do I need for a cargo carrier?
A class 1 or 2 receiver hitch is the optimum tow hitch for an automobile. Many automobiles can tow a trailer, but not all of them can.
To improve baggage capacity, automotive hitches are frequently utilized to connect a cargo carrier or bike rack. The best auto hitch is one that is made to match the structure and design elements of the vehicle.
Do hitch cargo carriers need lights?
You do not need to put a light kit on the cargo carrier if the cargo and the items carried on it do not obscure the vehicle's tail lights. However, getting a cargo carrier light kit for safety reasons is still a smart option.
If you enjoyed,"11 Best Hitch Cargo Carriers", be sure to see related posts below!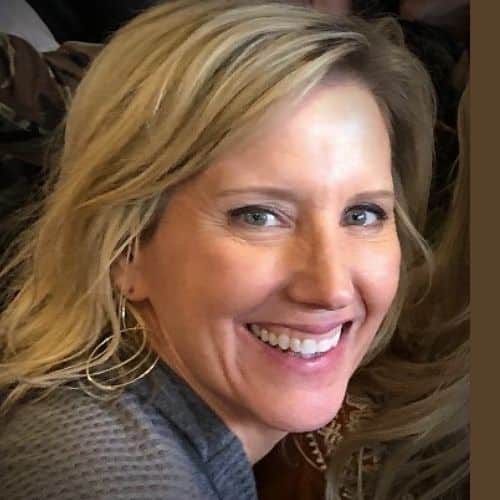 Claudia Faucher is a full-time fitness training expert and lifestyle blogger. She is also been a certified Les Mills BodyPump instructor for the past 5 years and a fitness instructor for over 20 years. Claudia is a personal trainer and creates fitness training programs for seniors and people of all ages. She likes to use her skills and experiences to help others on their fitness journeys.
Last update on 2022-08-30 / Affiliate links / Images from Amazon Product Advertising API