Finding the best hair clippers for beginners can be difficult. There are so many options, and most brands try to make their model as appealing as possible. This can lead to confusion for anyone who isn't familiar with the hair-cutting industry. Fortunately, I've done most of the research for you so that you don't have to.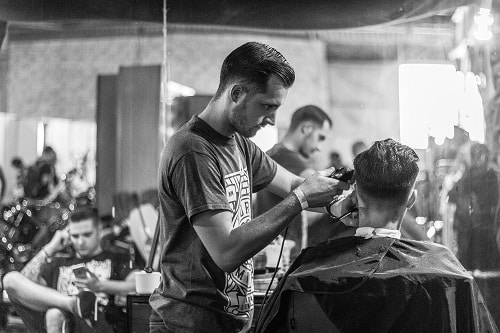 In this article, we'll discuss everything you need to know in order to find your perfect pair of clippers. Before diving in, let's take a quick look at what makes a good hair trimmer.
As an Amazon Associate, I earn from qualifying purchases at no additional cost to you. Thank you for your support!
What Makes A Good Hair Clipper?
Easy To Use
While it's true that the best hair clippers will give you no problems in terms of performance, it's also true that you'll be more inclined to use them. You'll have a better experience if they are easy to use. This is especially true for beginners. Be sure that the hair clippers have simple, easy-to-understand controls and that they're not too complicated to use.
Quiet
If the clippers are quiet, you'll be able to cut your hair in a bathroom, bedroom, or any other room in the house without waking up your family or roommates.
Durable
As with any tool in your possession, it's important that the hair clippers are durable enough to withstand regular use. If you're someone who tends to cut their hair frequently, you'll want a pair that can handle the abuse.
Efficient
As I mentioned above, you want a pair of hair clippers that pull all the aforementioned traits together in one easy-to-use package.
Top 9 Hair Clippers for Newbie Barbers
While most electric hair clippers and trimmers essentially do the same thing, having the right hair cutter for a specific style of hair can make all the difference between good and GREAT!
---
Best Clippers and Trimmers – Reviews
Looking for the best hair clippers doesn't need to be expensive. In the list below, I will explain in detail what you should look for when buying a new set and also provide tips on how to find the best model at an affordable price.
When it came time to decide on the overall best clippers to recommend for new or experienced barbers, I never hesitated on selecting the OSTER 76 Classic.
The OSTER 76 Classic combines great styling, feel, and performance in this amazing hair-cutting tool.
Yes, the first thing that catches your attention is the great looks and styling. The OSTER 76 Classic features a timeless design that looks good on the shelf and even better in your hand.
With a product that look this good, you might think they are all show and no game. However, you would be mistaken.
The OSTER 76 Classic are corded and pack quite the punch when it comes to power and performance. This well-balanced model features low noise and vibration and are skillfully engineered to feel good in your hands for hours.
This detachable blade product come with several accessories to allow you to hit the ground running. Some readers may feel the OSTER 76 Classic to be a bit advanced for barbers just starting out. However, for the slight difference in price between entry-level clippers and this model, the OSTER 76 Classic are perfect to use while you develop your barber skills, and quality enough to use for years to come.
Accessories
When you buy the OSTER 76 Classic you also get the following accessories:
00000 Diamox blade
Oster Professional 10-Piece Comb Set
2 detachable blades
Pro design neck duster
Pros
Styling
Performance
Construction
Durability
Powerful
Cons
Can get warm after extended use
---
How do you cut your hair on a budget? Do you know the best way to get a great haircut at home without having to spend a lot of money?
A good place to start is with the Wahl Clipper Deluxe Pro Clipping and Trimming Kit.
Cutting hair can be downright expensive, but it doesn't have to be if you know where to find bargains that combine great tools at an affordable price. The Wahl Clipper Deluxe Pro is the perfect hair grooming kit to get you started on your journey to opening up your own barbershop!
This kit comes with both adjustable clippers and trimmers. Both of these units are what you would expect from the Wahl name.
Also, included are attachment clipper combs, scissors, styling and barber combs, hair clips, cleaning brush are more. The Wahl Clipper Deluxe Pro kit comes with everything you need to get started, except for the barber chair and lollipop.
Here is a rundown of what you get :
Corded hair clippers
Cordless hair trimmer
10 attachment combs from 1/8" to 1"
Blade oil
Soft storage case
2 hair clips
Trimmer blade guard
Cleaning brush
Barber and styling comb
Scissors
Cape
Ear trim guide
English & Spanish instructions/styling guide
You get this 25-piece barber kit, complete with a handy instruction guide, for a quarter of the price of saloon-quality hair clippers.
Pros
Great value
The perfect hair clipping kit for beginners and immediate users
Price
Cons
Trimmer is AA battery operated.
---
For over 4 generations, Andis has been a family-owned and operated business, specializing in making some of the best products for barbers and hairstylists. With a focus on quality and durability, Andis produces top-of-the-line hair-cutting tools for a wide range of users as well as budgets.
The Andis Professional Barber Combo features not one, but two great grooming tools – Professional Heavy-Duty Clippers and Professional T-Outliner Trimmer – both are corded.
Not only does this combo kit feature professional quality clippers and trimmers, you also get several accessories that allow you to get the most out of these beauties.
Here is what is included with this hair-cutting kit:
Heavy-Duty Clipper
T-Outliner Trimmer
Clipper Combs: 1/8″, 1/4″, 3/8″, 1/2″, 3/4″, 1″
Trimmer Combs: 1/16″, 1/8″, 1/4″, 3/8″
Clipper Blade Guard & Oil
This set is fantastic. The trimmer produces precision lines and shapes effortlessly, and the clippers are powerful and well constructed. I would definitely recommend this combo kit.
Pros
Great value
Two great haircut tools and one low price
Construction
Powerful
Cons
Some reports about the trimmers running hot after extended use
---
When it comes to family hair, most of us have our own style and routine. If you have children, then you know that sometimes the simplest things can be difficult as a parent. While buying individual haircuts for your kids and other family members might seem like a quick and easy solution, this can quickly get expensive and time-consuming.
For all the current home barbers and those considering getting started cutting hair at home, the Wahl Color Pro is the perfect hair cutting kit for you.
This clipper/trimmer combo kit is put together with families in mind. It is extremely budget-friendly. This hair-cutting package costs the same as you would expect to pay for a single haircut at your local salon! It includes everything you need, except the hairdryer.
First, it comes with all the tools and gadgets you need to set up your own home-based barber shop. Included is (1) pair of high-quality Wahl adjustable cordless hair clippers. They use rechargeable batteries, but also allow you to use them while connected to the charging cord. You can cut with freedom and confidence knowing the show will always go on with the Wahl Color Pro!
Next, finding and remembering everyone's favorite hair length is made easier than ever with color-coded attachment guards. Corresponding the correct comb to the right cutting length is simple with the easy-to-see attachment guards.
Easy to maintain. The blades are removable and easy to clean. Simply run them under water to wash away excess clippings and trimmings.
Work well around the world. The clippers feature worldwide voltage which means you can use no matter what country you're in, 220v or dual voltage.
Pros
Great value
Perfect starter kit for new barbers
Lightweight
Durable
Cons
---
Arguably one of the most recognizable hair trends in modern culture, the buzz cut has become synonymous with men's style. Referred to as a crewcut or surfer cut, this hairstyle typically involves shaving the sides and back of a man's head (with an optional fade on the front), leaving only a small portion at the top and sides.
Today, the buzz cut is increasingly popular with men, women, and children. It's a great hairstyle for warmer seasons, but also is a stylish look for any time of the year.
The Wahl Elite Pro are adjustable, corded hair clippers that feature self-sharpening blades.
The corded design means you never have to worry about power, which can be a concern with performing a buzz-cut style.
This kit features a lifetime warranty (for home use only) and many accessories get you started as soon as your kit arrives.
Here is what comes with the Wahl Elite Pro:
Pros
Great value
Powerful
Nice assortment of accessories
Lifetime warranty
Cons
Runs a little warm after an extended period of use
---
Whether you have long hair or not, cutting your locks can be a pain. You usually end up getting stuck between whether to keep your length or get it shorter. But if you do have long hair and are looking for the best clippers for long hair, here are a few items to look for:
Powerful – This allows for quick and efficient cutting of hair
Corded – Provides consistent power and cutting force to prevent pulling of hair and a more efficient cut
Adjustable – Since we're dealing with a lot of hair, you will want the control that an adjustable model and attachment combs provide
The Wahl Pro Series Platinum is a great combo kit with everything you need to create barbershop results at home.
This kit comes with the following accessories:
As you can see, everything is included from attachment combs, styling combs, clippers, and trimmer, scissors, cape, clips, and case!
Pros
Exceptional value
Solid performance
Complete kit
Includes case
Clippers and trimmer
Cons
---
Black men's hair is different from that of any other race. Barbers who deal with black men's hair know all the nuances. Unfortunately, barbers of other races are frequently unfamiliar with cutting black men's hair, which causes unsatisfied customers.
Working with the hair of African Americans is simple if you know a few basic techniques. By mastering these steps, any barber can ensure that all of his customers are pleased with the service they provide.
Preparing the hair. Getting rid of tangles on black men's hair is critical since it can be quite frizzy. A pick is ideal for removing tangles on longer hair whereas a brush can be used on short hair to straighten it. To brush with the grain, hold the brush with the grain of the hair.
Determine the amount of hair to be cut off. Clippers come with a range of different-length guards. You can choose the guard that matches your haircut and then adjust the clipper blades to achieve the desired result.
Work hair in sections. Always finish one quadrant before moving on to the next. Randomly jumping around will produce an uneven cut.
Check for uneven sections of hair. Before moving on to the trimming phase, make sure the general shape is smooth and even.
Next,… continue reading
The Andis Professional Master is a powerful device that is perfect for cutting and tapering. The blade can be adjusted from fine to coarse size 000 to size 1 and can be 0 gapped. Lightweight aluminum housing ensures your Andis stays working for years to come.
Pros
Quality construction
Great for fades
Durable
Superior performance
Cons
Hard to grip due to smooth surface
---
The trimmers and shavers are an important part of any barber's equipment. They may be used to finish off fine, precise, and detailed cuts. The trimmers are used to finish off a haircut, remove neck and hairline hair, and shape beards, among other things.
This combo kit comes with a powerful corded t-outline trimmer for that polished look. In addition, you get the cordless Pro Foil lithium titanium foil shaver. Both are a must-have for any barber.
Here is what's included:
Pros
Quality build and construction
Portable
Durable
Low noise level
East to use
Cons
Shaver is not on the same level as the trimmer
---
Types of Hair Clippers
Detachable
The detachable blade clippers are the most popular ones in use today. The blades can be removed and replaced depending on how long your customer wants their hair to be, hence the name. A detachable blade model can also be used for both grooming and trimming.
This product has two screws that secure an adjustable blade to the clipper and can easily be removed without any tools. You can change out the entire blade as you need to, to change the length of hair.
When using a detachable blade , each blade is for a specific length. There are no adjustments.
Adjustable
This adjustable model is quite popular and come with a variety of guards that can be interchanged based on the height of hair you prefer. These clippers also have an adjustment bar on the side, that can be used to find that in-between range if needed.
The guards used with the adjustable model are plastic and are available from a number 0 to a number 12.
T-Blade Clippers
For more detailed hair cutting and beard trimming, the t-blade trimmer provides a close cut to the skin. Even though dense and long beards, the t-blade trimmer works without pulling and tugging.
What Is the Difference Between Detachable and Adjustable Clippers?
An adjustable blade clipper, such as the Andis 01557 Professional Master or the Envy 73000, is used to taper and blend hair. If you're a barber who only wants one clipper in your tool kit and does not do a lot of clipper cutting work, an adjustable blade model would be the way to go.
An adjustable blade version provides a wide range of hair lengths and comes with attachment combs. This is a great buy.
The detachable blade clippers like the Andis 22340 ProClip and the Oster Professional Classic 76 are two of the most popular for high-volume, heavy-duty bulk hair removal designs. They can handle a large number of customers and save time and service, therefore they're popular with hair professionals.
A detachable blade model is a must-have for serious hairstylists who want to create high-quality haircuts fast. At least three blade sets are required to get the most out of a detachable blade. A slower model with multiple speeds can also give them additional control.
Guide To Finding The Best Clippers
Good warranty. Look for hair clippers that come with a warranty of at least one year, if not two. You want to ensure you're getting a product that's guaranteed to work for a long time.
Ergonomics. Make sure that you're comfortable with the weight of the hair clippers. The ideal weight depends on the person. If you're a beginner, you want a pair that feels natural and isn't too heavy. That being said, you don't want to go too light because the weight is important for maintaining a certain level of precision.
Comfort is key. Make sure they are comfortable to use. There are a lot of hair clippers on the market, and most of them aren't designed for beginners. This means that they're too lightweight, don't have simple controls, and are uncomfortable to use.
Blade width matters. Make sure that the hair clippers have a blade that's wide enough for you to cut your hair easily. Some models have blades that are too narrow, which can make it difficult to cut your hair. You want a blade that's wide enough to make it easy for you to cut your hair without struggling.
How to Choose a Hair Clipper
Right clippers for your customers. Choose the type of hair that you want to cut. If you want to cut your hair short, you'll want to choose a pair that can handle coarse hair. This is especially true if you have curly hair.
Power. Make sure they have enough power for you to get a clean cut. Ideally, you'll want to choose a hair clipper that has at least 30 volts of power.
Cord length. Make sure they have enough cord length to make it easy for you to trim your hair. Ideally, you'll want a pair of hair clippers with a 9-foot cord. I will discuss my views on cordless clippers in the next section.
Noise level. Make sure they are quiet enough for you to cut your hair in any environment. Ideally, you want a pair that can be as quiet as possible.
Easy to maintain. Make sure the clippers are easy to clean and maintain. Ideally, you'll want a pair that's easy to clean and maintain.
Corded vs Cordless Hair Clippers
Power
Corded
One of the main reasons that corded clippers are still the most popular style is power
Can be counted upon to have consistent strength and output
Don't lose their ability to charge over time
Mobility
Price
Corded clippers are typically less expensive than their cordless counterparts.
Durability
Corded models tend to last longer than cordless models. Over time, batteries lose their capacity to hold a charge which means shorter usage times between charges.
How to Cut Hair at Home
If you've read this far into our article, it's probably because you want to know how to cut hair at home. Believe it or not, there are many people who don't trust their hair cutters and salons and would rather do it themselves.
There are also those who can't seem to find the time to visit the salon on a regular basis, while others just don't like going out. In any case, if you have had enough of the stuffy atmosphere of a salon, or the cost, and would like to try cutting your hair at home instead… certainly check out this video!
Final Thoughts
Finding the best hair clippers for beginners can be a daunting task. Fortunately, I've done most of the work for you. In this article, I discussed everything you need to know in order to find your perfect pair of clippers. Hopefully, you enjoyed this post and best of luck with your hair-cutting journey.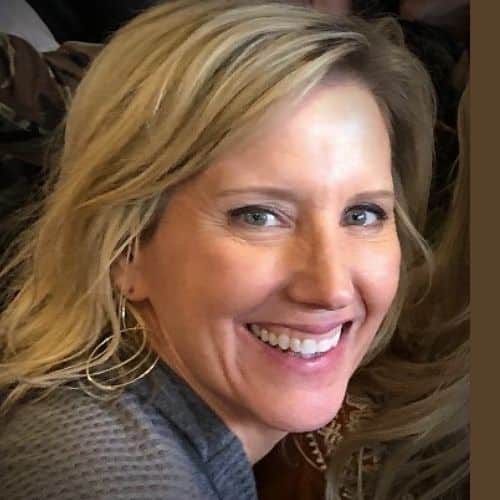 Claudia Faucher is a full-time fitness training expert and lifestyle blogger. She is also been a certified Les Mills BodyPump instructor for the past 5 years and a fitness instructor for over 20 years. Claudia is a personal trainer and creates fitness training programs for seniors and people of all ages. She likes to use her skills and experiences to help others on their fitness journeys.
Last update on 2022-08-17 / Affiliate links / Images from Amazon Product Advertising API