Would you like to know for sure, with absolute certainty, all you can about your dog?
The best dog DNA test kit will tell you everything you want to know about your best friend and much more!
DNA Tests
Best Dog DNA Test: Breed, Genetics & Health 2021
Today, dog owners have the desire and the ability to better understand the pet they have and also, the pet they may be getting.
Genetic testing allows you to know your dog's breed and learn about the genetic markers it has will help you save that dog from a disease or even manage the disease better.
Dog DNA testing allows you to better understand what you are looking at in regards to your pet's health, behavior, and overall longevity.
With over 400 unique dog breeds, studies have now shown these dog breeds originated from nine ancient dog breeds.
Dog DNA Test Kit
The breeds range from the small Affenpinscher and Chihuahuas to the largest such as the Great Dane and Mastiff.
We have put together this guide to help you find the most suitable and most accurate dog DNA test kit for your pet.
Let's start with the top seven brands and what they have to offer.
➥See Noise Cancelling Ear Muffs for Dogs
Top 7 Canine DNA Test Kit Reviews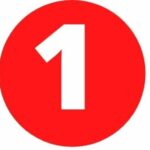 Embark DNA Test Kit for Dogs
Driven by a deep passion for dogs and a drive for understanding everything about them, Embark's co-founders Ryan and Adam Boyko have spent the last decade learning everything they could about dogs.
And what did they find?
They discovered many of the things that make every breed and every individual dog unique. Further, their work revealed the origin of the domestic dog near Central Asia over 15,000 years ago as well as the history of dog populations around the globe.
As a result, owners and their pets can immediately benefit from all the newest and most advanced science available!
Each kit lets you discover your dog's breed through cheek swabs, which can identify at least 200 genetic markers.
Want more?
The Orthopedic Foundation for Animals has certified each kit following a partnership with Cornell University College of Veterinary Medicine.
Veterinary hospitals and professional dog breeders trust the Embark Dog DNA test kit.
Learn more about Embark and its mission.
There are over 350 unique dog breeds. And while we know all dogs are related, some are more closely related than others.
Discover and connect with dogs that share the same DNA as yours with the world's only canine relative finder, free with purchase.
Embark is one of the most accurate & best dogs DNA test kits on the market!
Another great feature of the Embark Dog DNA Test is that it can be used to detect your dog's ancestry because it lets you track the dog's maternal and paternal lineage, as well as physical traits, climatic adaptation, training, and grooming styles.
These tests are very thorough!
Each test identifies 200 health conditions in over 16 different areas, including blood, neuromuscular, muscular, skin & connective tissues, brain and spinal cord, eyes, heart, skeletal, metabolic, kidney and liver, gastrointestinal, and more.

See why Embark is the most accurate and best-selling dog DNA test kit on the market today!
What we like about this product
Easy to use
Regarded as the best dog DNA test available
Certified by Cornell University's Veterinarians
Identifies all major health issues
Allows you to discover and connect with dogs that share your dog's DNA
Utilizes research-grade DNA genotyping platform
Our concerns about this product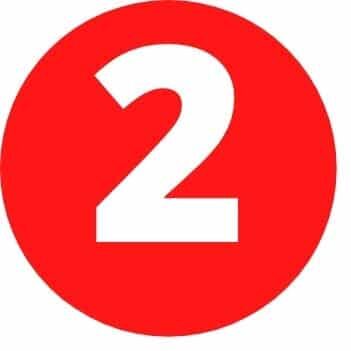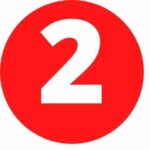 WISDOM PANEL PREMIUM, DOG DNA TEST |HEALTH, TRAITS AND ANCESTRY
Coming in second after the Embark test kit is Wisdom Panel Premium Dog DNA Test. It costs slightly more than the Embark DNA kit and often offers a promo code.
Build up from Wisdom Panel, it holds among the largest databases for dog breeds with more than 250 dog breeds, varieties, and types. Making it one of the best dog breed tests.
Like the Embark, this test kit has an official license for use as a DNA testing kit, and it offers tests for the potentially life-saving screening for MDR1 drug sensitivity at no extra cost.
Additionally, the Wisdom Panel Premium kit is unique in that it can identify pure breed ancestors found in the first three generations of your dog; that is, as far as pure breeds in the great-grandparents level.
This test is especially helpful to identify the health, ancestry, and breed of your designer dog.
Hybrid dogs, often called designer dog breeds, are the results of controlled cross-breeding between two purebred dogs. Unlike a typical mixed-breed dog, a designer dog has purebred parents who were deliberately bred to one another to create the desired hybrid.
What we like about this product
Easy to use
Regarded as the best dog DNA test available
Allows you to discover and connect with dogs that share your dog's DNA
Test for 200+ major health issues
Breed mix reported down to 1%
Our concerns about this product
Wisdom Panel Premium identifies your dog's breed mix down to 1% by testing for 350+ breeds, types, and varieties; Wisdom Panel has tested over 2 million dogs and has the largest dog DNA database.
In addition, the Wisdom Panel Premium helps you understand what makes your pup so unique with 35+ trait tests revealing the factors behind hair length, ideal weight, muzzle shape, and more.
To get your results, simply swab your pup's cheek, send your kit to the lab (pre-paid shipping provided) and you'll get results in 2-4 weeks!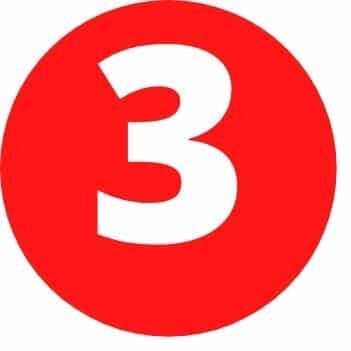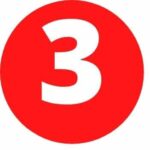 EMBARK BREED IDENTIFICATION DOG DNA TEST
Coming in third, just behind Embark Dog DNA Test and from the same company is the Embark Breed Identification Dog DNA Test.
Embark DNA Test for Dogs
What is the difference between the Embark Dog DNA Test and the Embark Breed Identification DOG DNA Test?
The Embark Dog DNA Test is a Health + Breed Identification Test, which includes a best-in-class health screen test plus a breed identification panel.
Many dog owners are looking for breed discovery. Embark screens for over 350 dog breeds, types, and varieties.
Using a research-grade genotyping platform developed in partnership with Cornell University College of Veterinary Medicine, Embark offers the most accurate breed breakdown on the market.
Embark is one of the most accurate & highest-rated dogs DNA kits on the market!
In mixed breed dogs, Embark can precisely detect breed contributions down to 5% of the total breed make.
This is important since the percentage of mixed-breed dogs (out of all dogs living in households in the USA), is estimated to be around 53% by the American Veterinary Medical Association.
This makes Embark's product more than twice as precise as other tests on the market that can only detect breed contributions of 12% or more.
Connect with other dogs sharing the same DNA!
Find and connect with other dogs that share DNA with yours. Only Embark will give you a percentage of shared DNA between your dog and others that have been tested with Embark.
Doggy DNA Relative Finder included with purchase.
What we like about this product
Easy to use
Regarded as the best dog DNA test available
Certified by Cornell University's Veterinarians
Allows you to discover and connect with dogs that share your dog's DNA
Utilizes research-grade DNA genotyping platform
Our concerns about this product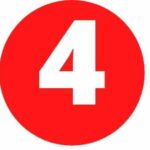 WISDOM PANEL ESSENTIAL
To get to better know the genetic makeup of your best friend, consider the Wisdom Panel Essential DNA test kit.
The kit is essential to determine your dog's genetic makeup. Better understand your dog's behavior traits, so you can create highly targeted and effective plans for behavior training.
Also ideal for helping you develop the best nutrition plan for your pet.
The Wisdom Panel Essential results will help you schedule temperament-appropriate exercises and play activities.
Understand your dog's ancestry, traits, and key health insights unique to your pup.
Results are easy to understand and actionable so you feel informed about what your dog needs to thrive.
It is important to know the unique genetic makeup of your dog, to be able to plan better, care smarter, and live longer.
What we like about this product
Easy to use
Learn ancestry, trait, and key health insights
Allows you to discover and connect with dogs that share your dog's DNA
Utilizes research-grade DNA genotyping platform
Fast results
Our concerns about this product
Cost – Expensive for the test results it provides
DNA testing is limited
No testing for disease markers
Simply get a swab from the dog's cheek, mail the sample (prepaid postage envelope), and get results back in 2-3 weeks.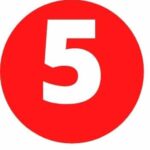 DNA MY DOG – CANINE BREED IDENTIFICATION TEST KIT
Ever wonder why your puppy acts the way it does? Now you find out with the DNA My Dog Breed Identification Test Kit.
By better understanding your dog's specific ancestry and heritage, you'll also determine the potential personality characteristics and health issues you need to look out for, and how to best train and feed your four-legged friend.
The DNA test is very simple to administer. Simply swab his cheeks with the provided sterile applicator, send it in, and you'll receive his results in about one week.
Here's what you can expect with your test. You'll gain insight into his unique genetic background including the history of his breed(s), traits, activity levels, and much more!
The kit could also be used to conduct a dog genetic health test. This is because it's capable of testing over 160 health conditions including glaucoma, dilated cardiomyopathy, and degenerative myelopathy the most common adult-onset diseases in dogs.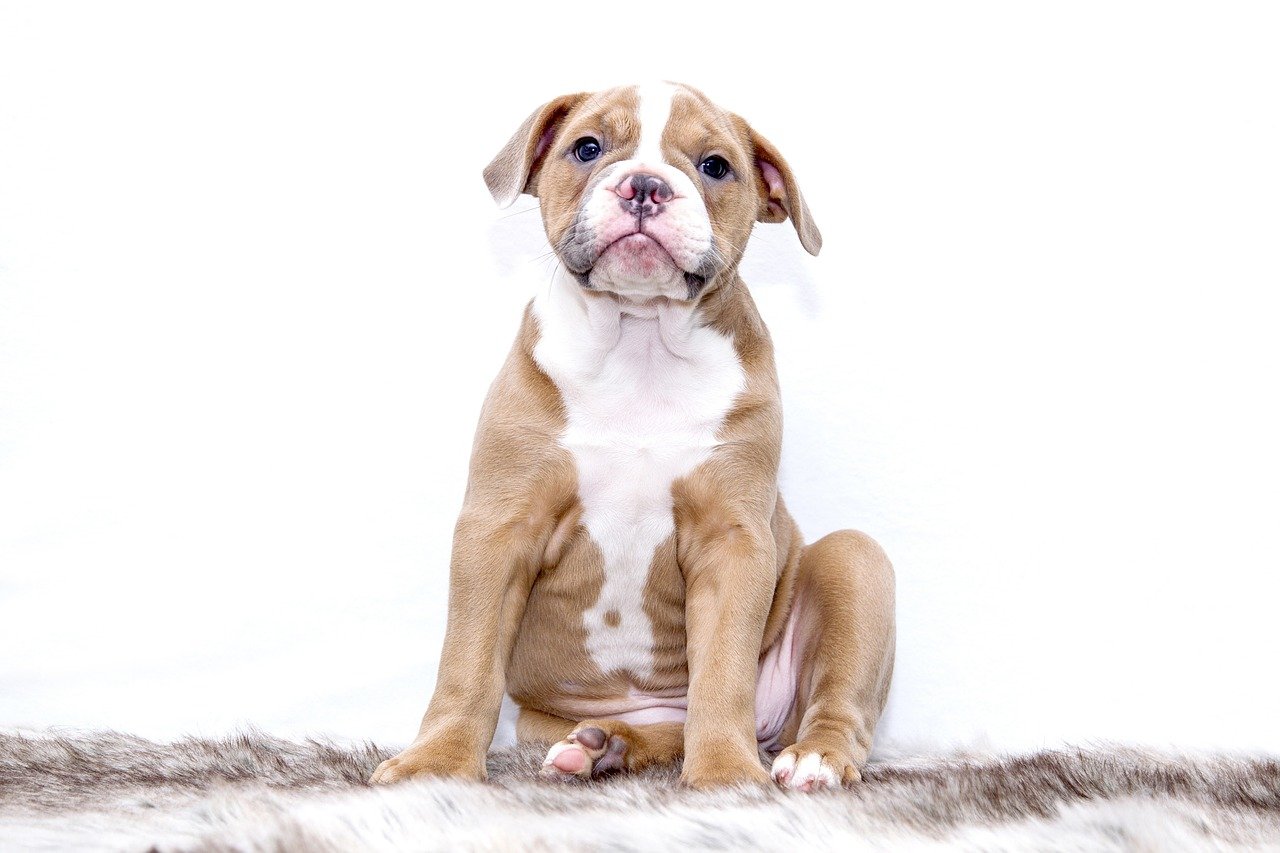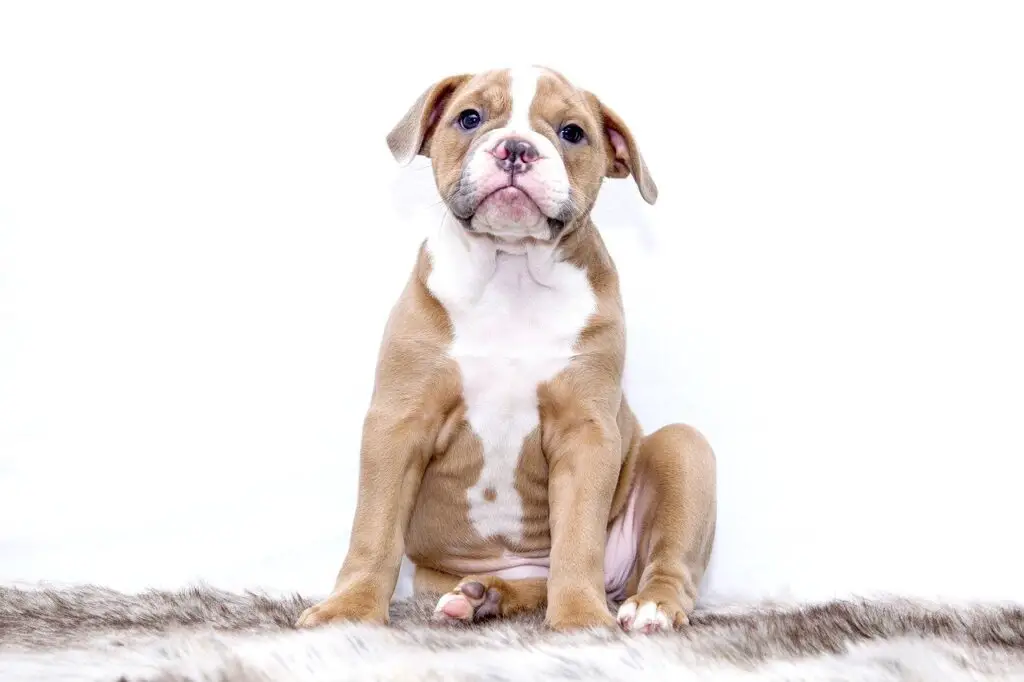 Something else that's nice, is you can also use it to have the lab test for environmental and food intolerance for up to 125 items (hair sample required). If you've ever had a dog with food allergies, you know how important this is.
Wondering if your dog is stressed? The DNA Dog Test checks for cortisol is also called a stress hormone.
What we like about this product
Easy to use
Learn ancestry, trait, and key health insights
Utilizes research-grade DNA genotyping platform
Affordablility
Fast results
Our concerns about this product
You could also use the kit to check your dog's overall health since each test kit measures the levels of hormones, toxins, and vitamins and how your dog's level fits within the desired ranges.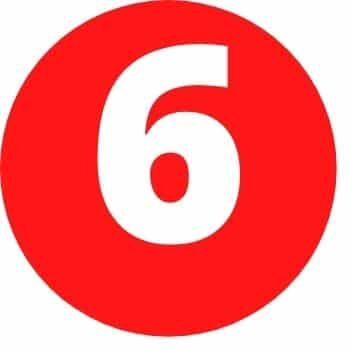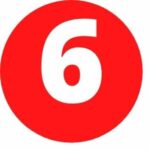 MARS VETERINARY WISDOM PANEL DOG DNA TEST KIT
Trying to better understand why your dog does what it does? Having a quality dog DNA test is the answer.
The MARS test gives you deep insights into the paternal and maternal ancestry of your dog. In addition, you will know why your dog's paws are the way they are, and other body features unique to your dog.
But the answers are only possible if you're using the right genetic dog testing kit.
Mars Veterinary Wisdom Panel Dog DNA Test Kit is one of the best test kits are the market for breed identification.
Check out these great customer reviews!
Understanding breed identity takes the guess out when it comes to developing a training regimen specific to your dog.
One of the more popular tests today for dogs is the MDR1 test and this MARS Veterinary Wisdom panel tests for this.
A mutation of this gene causes sensitivity to Ivermectin and several other drugs. Dogs with the mutation will react to those drugs.
In case you're wondering, the MDR1 test checks for the presence of the mutant MDR1 gene for multi-drug sensitivities. With the results obtained, your vet will know which medications to prescribe and the ones you should avoid.
What we like about this product
Easy to use
Learn ancestry, traits
Utilizes research-grade DNA genotyping platform
Fast results
Details results given
Customer reviews
Our concerns about this product
Costly
Not a comprehensive test for health and genetics
This test kit will help you help predict your dog's genetic age which is vital for the dog's nutrition and dietary choices. To gain access to all this information, simply take a cheek swab and send it to the Mars Veterinary labs for testing. It's really that easy.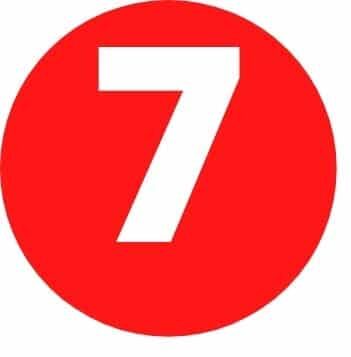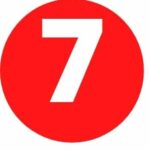 ORIVET DOG DNA TEST
Get a thorough understanding of your dog's breed. The Orivet dog DNA test kit will reveal the breeds that make up your dog.
This is especially important if you, like many dog owners, have a dog that is not a 100% purebred canine!
The Orivet test results will detail the breed percentages report specifying the exact breed percentages of your dog.
This dog breed identification test also includes a LIFE PLAN for the ultimate management of your pet's health throughout their life.
What is included in the Orivet dog DNA test kit report?
In your dog's DNA report, expect to see your pet's very own personalized wellness plan based on your dog's breed, age, weight, gender, geographic location and lifestyle.
Additionally, the Orivet LifePlan includes a schedule you may follow with your veterinarian to implement a customized wellness plan for your dog.
What's in the Kit? Sterile DNA Collection Swabs. -Information Brochure with DNA Collection Instructions. -Self Addressed Pre-Paid Envelope.
How Do I Get My Results? Your dog's results are presented in an interactive online account where you can constantly update your pet's records such as weight, body condition, nutrition, health records, and medication.
You can easily share your pet's profile with your veterinarian, health care providers, family, and friends.
What we like about this product
Easy to use
Learn ancestry, traits, health risk
Utilizes research-grade DNA genotyping platform
Fast results
Our concerns about this product
Customer reviews
Database does not appear to give the detailed analysis expected for a best-in-class DNA test
How long can I expect to wait for my results? Once Orivet receives your sample, they will send you an email confirmation. Expect to receive results via email within 10-14 business days.
---
Best Dog DNA Test Kit – Complete Buyer's Guide
As dog owners, we love our dogs immensely. They are a part of the family, which is why pet DNA testing is so important to understanding everything we can about our pets.
Best DNA kits
By gaining a detailed understanding which only DNA testing can provide, we can learn what makes our dogs the way they are, why they act as they do, how to create the best training to help the dog.
In addition, this advanced testing allows you to know the right foods and proper medication to enhance the health of your best friend.
To gain this incredible insight into your pet's health and longevity, you want to select the best possible DNA test.
While dog genetics testing is still in its infancy, there is a lot to be excited about in this field.
So, let delve a little deeper into the importance of the test kits. To avoid waste money on test results you are not concerned with, we will discuss what each type of dog DNA test does and what it is used for.
Understanding the Benefits of Dog DNA Genetic Testing
---
Breed Identification
Where did your dog come from? Chances are your dog is a mixed-breed dog or "mutt", since over 50% of all dogs are of mixed breed origins.
However, if you are like many dog owners, you are interested in knowing as much about them as possible.
Breed identification testing takes the guesswork out of the questions such as, 'What is the maternal and paternal DNA of my pet?'.
Since many dog owners have families, dog behavior around children is a very important detail. DNA testing can provide you with information on what is to be expected regarding dog temperament.

Globally, there exist hundreds of dog breeds. While some continue to grow in popularity for a period of time, others fall out of favor and diminish in numbers.
In addition, designer dogs are created with specific shapes, sizes, and behavioral traits, and the market for these dogs continue to increase
For these reasons, DNA testing for breed identification has seen a spike in demand as well.
Making Heads and Tails of Your Dog Temperament Test
Having data is important, but having lots of data is very important when it comes to understanding or predicting the temperament of your dog.
Established companies in the dog genetics field can accurately predict the behavior of your dog, through the use of millions of similar data points they have collected through years of testing. This knowledge makes it possible to create a personalized training program that works for your pet.
Hereditary and Congenital Conditions in Dogs
The most painful moment for any dog owner is when you have to say goodbye to your trusted companion.
As a dog owner for many years, you know the pain all too well.
But what if you had the ability to know years in advance about a debilitating health condition your dog would endure. How would you use this information? Would you seek early treatment to prolong the life of your loved one?
DNA canine testing
While DNA testing, for humans or dogs, cannot predict to 100% certainty the cause or moment life will end, it can provide insight into genetic markers that are common in your breed of dog, as well as health conditions that are present which have been shown to impact lifespan.

For instance, hip dysplasia in dogs is quite common, especially in late breed dogs such as the Great Dane, Saint Bernard, Labrador Retriever, and German Shephard.
Research has shown that factors such as excessive growth rate, types of exercise, and improper weight and nutrition can magnify this genetic predisposition (AKC).
By understanding the breed of your dog, steps can be taken to greatly reduce the risk of this debilitating joint disease if addressed earlier in the dog's life.
This is only one example of the many types of hereditary disorders, if identified early on, a health plan can be implemented to greatly reduce the chances of your pet succumbing to a particular disease they are genetically predisposed to.
Creating a Customized Health Plan for Your Dog
The advantage of dog DNA testing gives you as a pet owner, is the ability to act proactivity to the health of your dog.
The resulting detailed reports you get from testing allow you to design a health plan for your dog, to include both activity and diet modifications to meet its need and allow it to live the longest life possible.
Let's say your latest addition to the family is a dog, determined to be a large breed dog through DNA testing, with a high probability of developing a number of ailments associated with this specific dog.
These DNA test results will allow you to develop a specific diet plan for your dog tailored to meet its need for proper weight control from an early age, thus preventing the onset of other biological factors attributed to excessive weight.
This is just one of many examples where a pet owner, armed with a detailed analysis of their dog's genetic markers can make informed choices to prolong a life span.
Learning Your Dog's Physical Attributes
Let's face it, being able to determine your dog's physical attributes or characteristics are a very important part of the pet selection process.
Some of the more common dog physical attributes potential owners may be concerned with include:
Body size
Fur, do they shed a lot
Activity level, do they need lots of exercise
Purebred dogs are understandably easy to predict for size, weight, activity level, and lifespan. However, the mixed-breed dog is much more difficult to assess. DNA testing eliminates the guesswork when it comes to the unknown.
---
How is Dog DNA Testing Performed
In general, the process for dog DNA testing is the same across all labs offering this screening. It involves the collection of a cheek-swab sample by the pet owner and submitting this sample to the lab.
The time frame to process the data and the matter in which it is delivered ( mail or online) may differ from company to company.
Listed below is a sample kit from Embark. It includes instructions on how to activate your online account, the sterile swab and collection tube for the sample, and the prepaid mailer.
Best Dog DNA Test Kit: What to Look For
Quality of DNA Database
Here are a few takeaways to pass along about dog DNA testing.
While the accuracy of the test results is of utmost importance to the pet owner purchasing the test kit, one must also consider the size of the DNA database.
It should come as no surprise that the lab with the biggest database of DNA typically produces the most accurate results.
Best ancestory test
This isn't always the case because there is a lot of math (algorithms) involved in sifting through this data to produce quality results, and sometimes they just get it wrong.
However, in most cases, bigger databases mean better results.
Dog DNA tests accuracy
Test labs with years of proven experience have hundreds of thousands, if not millions of DNA samples to use in analyzing your pet's DNA.
What you find with newer test labs in the DNA field are test results that are vague and often inconclusive.
As you scroll through the customer ratings, you can clearly see what companies meet the expectations of their customers and the ones that don't.
Accuracy of Results
We just talked about the value of large DNA databases. The next important part of any DNA lab is the scientists that break down this data to produce accurate results.
DNA testing for canines
In reviewing the test kits detailed above, the term accuracy can vary widely between labs. Quality assurance of each lab selected is determined by the tests created to evaluate the data to produce a given result.
In a nutshell, there are some really good DNA labs producing incredible results and many who are still trying to find their way.

The easiest way to determine the accuracy of these test results is to ask the customers who have laid down their hard-earned money. Customer reviews are a great place to see if people are happy or not with the results they have received.
How much are dog DNA test kits? Cost of Dog DNA Test
You should expect your DNA test to cost $70 and $170. Some brands do offer a promotional discount so you will want to look for those.
In addition, some tests come in multi-packs, and there are savings associated when buying that way.
Less costly tests typically offer limited testing, while the more expensive tests include more analysis and a great panel of testing.
Conclusion – Which DNA Test is the Best?
Dog genetics test
Genetic testing is still in its infancy. So, these types of results are can obtain, as well as the overall quality and accuracy will continue to improve.
DNA kit dog
All the best dog DNA test kits on the market fall within a very narrow cost range. With that said, spend the extra money for a comprehensive test from a reputable company.
Spending just a few minutes reviewing customer ratings will give you great insight into which labs produce satisfactory results, and which ones fall short of customer expectations.

Your dog's DNA test has the potential to reveal information with life-saving implications. Testing your dog's DNA will you plan a happier, healthier, and longer life for your dog!
So what dog DNA test is most accurate?
Based on customer reviews and my own personal experience, as a non-scientific dog owner, Embark is the most accurate and comprehensive canine DNA test currently on the market.
While the kit provides more data than even the most dedicated dog owners may want, its medical tests alone make it worthwhile.
---
If you enjoyed this post on dog DNA testing reviews, you may also like the best long dog leashes for training! It's a comprehensive guide covering the top professional dog training leash products currently on the market.
---
I hope you enjoyed this post on the best dog DNA test kit options on the market today. You may also want to check other topic-related articles in the Pets section.
Support FitFab50 by using the links in my articles to shop. As an Amazon associate and many other brands, I receive a small commission (at no cost to you) on qualifying purchases which enable me to keep creating amazing free content for you. Thanks!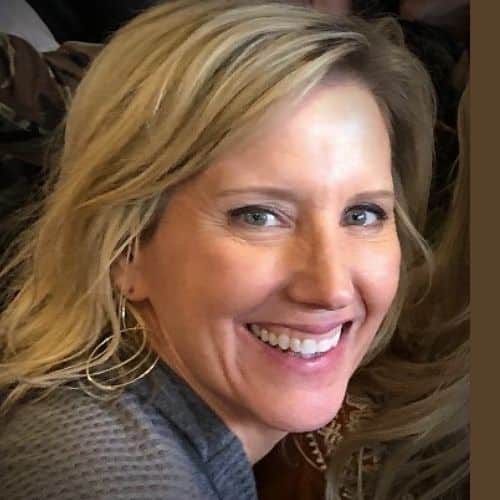 Claudia Faucher is a full-time fitness and lifestyle blogger. She is also been a certified Les Mills BodyPump instructor for the past 5 years and a fitness instructor for over 20 years. She likes to use her skills and experiences to help others on their fitness journeys.