Do you enjoy camping, but feel that back pain could be ending your days in the great outdoors? In this post, I share the 11 best camping cots for bad backs that provide optimum support and comfort.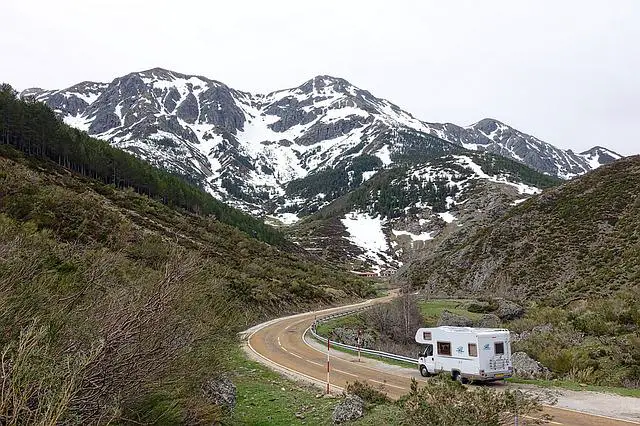 As an Amazon Associate, I may receive a small commission (at no cost to you) on qualifying purchases which allow me to keep creating amazing free content for you. Support FitFab50 by using the links in my articles to shop. Thank you!
✔ Best Camping Cots for Bad Backs
How to choose a sleeping cot for camping
High-grade materials
Quality materials, corrosion-free, rust-resistant
Strong and sturdy
Solid construction. Best camping cots for bad backs have a high weight capacity of 300 lbs or greater for versatile use
Easy setup
Easy for anyone to set up and fold for quick storage
Dimensions
Overall length should be able to accommodate persons of 6'2″
➥Read also… What to bring camping checklist
How to avoid back pain while camping outdoors
➝1. Use a heavy-duty sleeping cot along with an air mattress or memory foam
Unlike traditional mattresses, an air mattress provides a level, solid surface that helps maintain the back and neck straight. Sleeping on a level surface helps you keep a good posture while you're sleeping, which relieves back discomfort.
➥See How to prevent bug bites while camping
2. Choose proper footwear
High arches, low arches, and incorrect footwear can all damage the ankles, knees, hips, lower back, and even the neck. Be sure to have your hiking boots properly fitted before hitting the trails.
3. Stay hydrated
Back pain occurs when the spinal discs lose water due to dehydration. Stay hydrated. When those discs aren't properly hydrated, your spine suffers the consequences by taking on all of the impacts of your motions, resulting in discomfort. [1]Is Dehydration The Cause Of Your Back Pain? 16 July 2019. The article was retrieved on 15 May 2022 from https://shieldschiropractic.net/blog/2019/7/16/is-dehydration-the-cause-of-your-back-pain/
➥Read also… Best tumblers for ice water while camping
4. Use correct lifting techniques
During an activity where lifting is a regular part of the task, proper lifting methods are critical to maintaining your back healthy and performing properly. Your chances of suffering a back injury are substantially increased if you do not use suitable lifting practices.
➥See Best massage chairs reviews
5. Use a backpack that evenly distributes weight
Whether you currently have back pain or not, using the best backpack for camping and hiking can greatly reduce your risk of injury.
Look for backpacks with suspension systems that can properly distribute the weight from just your shoulders and upper back.
Backpacks such as the TETON Sports Scout 3400, offer a foam lumbar pad and multi-position torso adjustment to fit a wide range of body sizes. Backbacks with padded shoulder straps should be made of a breathable material like nylon to avoid sweat and odor.
How to stop back pain while sleeping?
Lie down on your side. To keep your spine in a neutral position and alleviate back pain, place a cushion between your knees. Slide a pillow beneath your legs if you need to sleep on your back. Make sure you're sleeping on a firm mattress.
➥Read also… Best pillows for side sleepers with shoulder pain
What is the best sleeping position for middle back pain?
Lying flat on your back is the ideal position for avoiding back discomfort. Despite this, many people find it the most difficult technique to get deep sleep. To help, place one cushion behind your head or neck and another beneath your knees for best spine alignment.
Are camping cots heavy?
No. The average single-person camping cot weighs 15 lbs. For example, the REDCAMP heavy-duty cot supports up to 500 lbs and is perfect for tall adults, weighs 14.7 lbs.
However, if you choose to go up in size, such as the Coleman Foldable Queen size bed, this product weighs close to 30 lbs.
What is the best material for sleeping cots?
Canvas is the best top fabric material for sleeping cots in terms of comfort and durability. However, it does more than nylon and is harder to clean.
On the other hand, sleeping cots using polyester or nylon as the top material are easier to clean, dry quicker, and less costly, but are typically less durable than nylon.
Are cots comfortable to sleep in?
Sleep cots are very comfortable. While most are sturdy and lightweight in construction, some are overly bulky and heavy. Most campers rely on sleeping cots for a good night's sleep. Most cots are constructed using aluminum or stainless steel frame with fabric stretching across that becomes taut once assembled.
Is a cot better than an air mattress?
Camping cots are designed with extra-strength steel or aluminum frames that can support a lot of weight. Although most air mattresses are fairly durable, a puncture or leak is always a possibility.
Can you put an air mattress on cot?
A camping cot top fabric is soft, durable, and made to be slept on. However, for added comfort, you may place an air mattress on top of the cot as long as it fits adequately. Use a camping cot without an inflatable mattress that hangs over the edges.
Are military cots comfortable?
Military cots are a very useful bed away from home since they keep you off the ground, away from moisture and dirt. While they may be more comfortable than a sleeping bag, many people find cots to be uncomfortable due to the choice of construction and top fabric. Thankfully, there are a variety of accessories available to make your cot more comfortable.
Is it warmer to sleep on a cot or on the ground?
In cold weather camping, sleeping on the ground with a thermal air mattress is often warmer than sleeping on a cot with the same thermal air mattress. This is because the ground's surface temperature, while influenced by air temperature, fluctuates less dramatically than the air temperature.
What are camping cots made of?
A camping cot is a foldable aluminum or steel frame with fabric stretched tight over the frame to provide a sleeping surface, similar to a folding lawn chair. Camp cots are lightweight and take up little room when folded.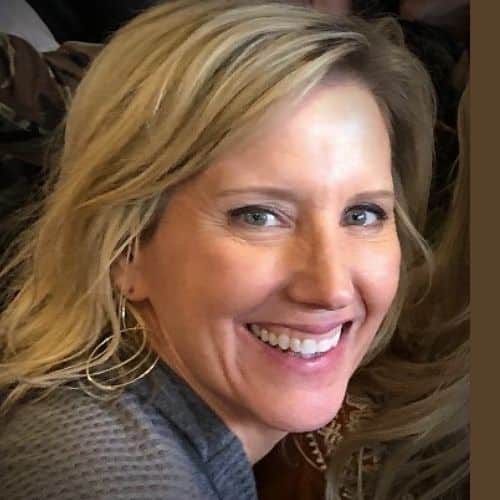 Claudia Faucher is a full-time fitness and lifestyle blogger. She is also been a certified Les Mills BodyPump instructor for the past 5 years and a fitness instructor for over 20 years. She likes to use her skills and experiences to help others on their fitness journeys.
Last update on 2022-06-22 / Affiliate links / Images from Amazon Product Advertising API