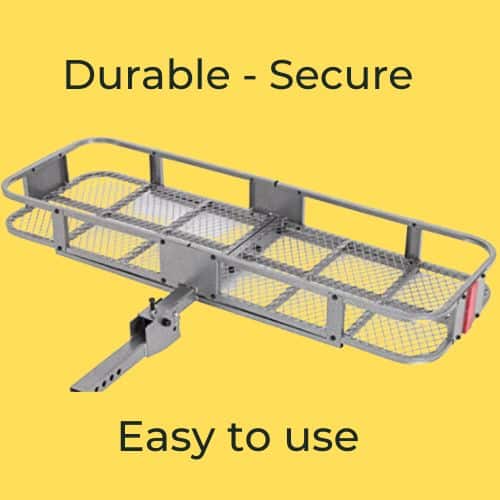 Packing your vehicle for a family getaway can be overwhelming. Even if you have remembered everything on your camping checklist, space is always extremely limited and decisions about what stays or goes need to be made. The solution is external storage options.
As an Amazon Associate, I may receive a small commission (at no cost to you) on qualifying purchases which allow me to keep creating amazing free content for you. Support FitFab50 by using the links in my articles to shop. Thank you!
For years, roof racks or roof top carriers were all the rage. I personally loved my Thule cargo box for the sleek design and the additional storage it provided.
$593.23 – Shop this product
But as time went by, vehicles became bigger and bigger. Plus, people also wanted to bring more and more stuff.
$88.00 – Shop this product
While roof top cargo carriers and the popular RoofBag style containers still have a large following, the latest trend is towards hitch cargo carriers.
Here are some of the most popular trailer hitch luggage rack options on the market today.
Are hitch cargo carriers worth it? 7 reasons they are!
Hitch-mounted cargo carriers have several big advantages over their rooftop carrier siblings. Here are just a few:
Hitch cargo carriers offer better aerodynamics because the cargo is shielded by the body of the vehicle, thus not introducing any additional drag.
This also offers additional protection to your items since they are not subjected to the force of the wind or hit by any airborne debris, such as stones, bugs, etc.
The average size of a hitch cargo carrier is 60 inches long by 24 inches in width.
Hitch-mounted cargo carriers provide a safer form of transport for your valuables. They can be securely strapped down, and shielded from direct impact from debris or potentially damaging weather conditions.
Hitch cargo carriers provide easy access to luggage and other items. This is one of the more popular features when compared to roof top carriers.
Whether you want to retrieve a cold beverage from your favorite cooler or grab a jacket from your duffel bag, all times are waist-level accessible. A hitch carrier combines ample capacity for your gear at waist-level access from the beginning to the end of your road trip.
Reduces the need to use multiple cargo carriers
While roof top carriers are a better option than trunk storage, they are limited in just how much they can handle.
Hitch mounted cargo carriers can address all your storage needs in one location. So, whether you plan to bring a gas grill, bikes, coolers, luggage, or hitch cargo carriers have you covered.
Most hitch cargo carriers are constructed of heavy-duty steel and capable of hauling heavy loads. The best hitch cargo carriers for weekenders have a load capacity of 500 lbs!
When you compare the average prices and the capacity of storage of roof top cargo carriers versus hitch carriers, the value is clear.
Yes, hitch cargo carriers are worth it for the price, convenience, functionality, and ease of use.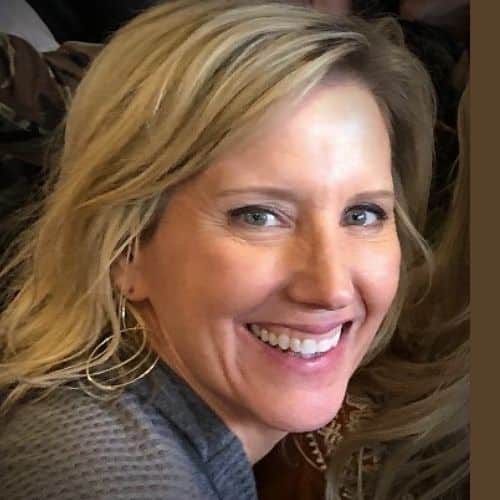 Claudia Faucher is a full-time fitness training expert and lifestyle blogger. She is also been a certified Les Mills BodyPump instructor for the past 5 years and a fitness instructor for over 20 years. Claudia is a personal trainer and creates fitness training programs for seniors and people of all ages. She likes to use her skills and experiences to help others on their fitness journeys.
Last update on 2023-02-20 / Affiliate links / Images from Amazon Product Advertising API