I was at an outdoor this past weekend when a lady struck up a conversation with me about my gold sandals. We both agreed that metallic sandals are the most under-appreciated footwear style, how they're so versatile and perfect for summertime. I absolutely love it so much that I have put together 9 super cute gold sandals for wedding events I really love!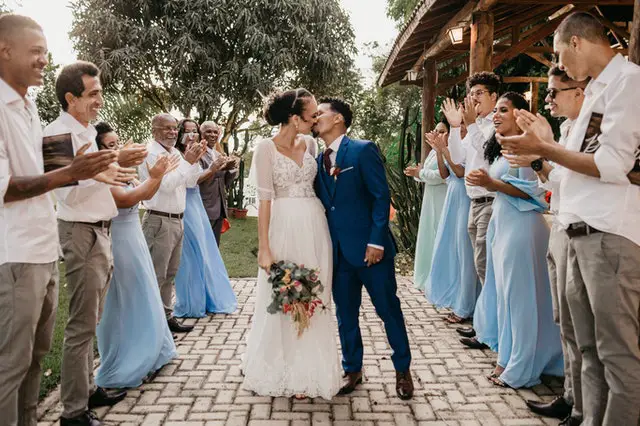 For starters, I hate wearing heels. Too painful! I think sandals are so pretty and love the way my feet look in them. Also, they're very comfortable! Yes, women are now allowed to wear shoes that are comfortable. I actually stayed in my sandals all night, which is a first for me at a wedding.
➥For those in a hurry, listed below are my favorite gold sandals to wear at a wedding!
DREAM PAIRS Women's Rhinestone Casual Wear Cute Gladiator Flat Sandals 
Price not available – Shop this product 
Features a low heel profile – Heel measures approximately 0.25 inches"
Adjustable buckle with a metal buckle strap
Non-slip outsole that provides premium slip resistance and stability
Versatile – These lightweight casual sandals for perfect for date night or a walk along the beach
---
Pros
Super cute
Lightweight
Very comfortable
Cons
Another point that is missed by some, is there several styles of truly beautiful, formal sandals for all occasions. I would totally wear them with any outfit I was looking to dress up.
Gold sandals go with any color outfit and are the perfect neutral shoe color. While other colors may do, nothing beats that soft gold hue.
I recently read a great post on color analysis, and gold works well with my coloring. I would encourage you to check out this post as well. Quite a good read.
So, if you're looking for an elegant, classy look for your next formal event, be sure to shop these selections below for some added fashion inspiration!
Here are some of my hand-selected Gold Sandals for Wedding Events
Sale
Bestseller No. 1
Bestseller No. 2
Sale
Bestseller No. 3
Sale
Bestseller No. 4
Bestseller No. 5
Bestseller No. 6
Bestseller No. 7
Bestseller No. 8
Bestseller No. 9
---
Sandals Details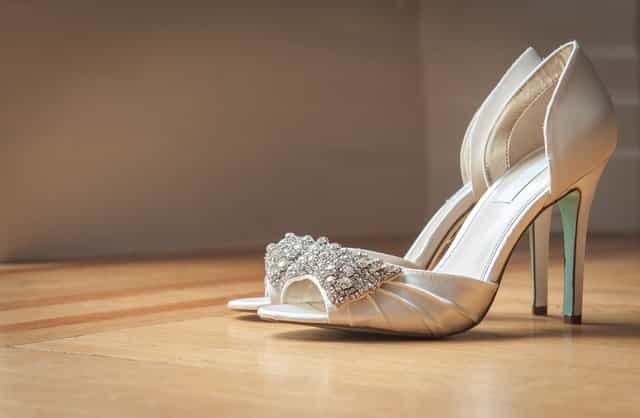 Information
Strap dress sandals are perfect for spring and summer weddings, especially if the wedding ceremony and reception will be held outside. If you know you'll be dancing a lot at a wedding, don't wear sky-high stilettos if you don't feel comfortable in them. Choose a bright, colorful sandal with a hefty heel instead.
Heel
I really love a chunky mid-sized heel. The square toe provides plenty of room, and the insoles are cushioned with memory foam. This particular heel dress sandals style comes in 5 color selections and Dillard exclusive extended.
Be sure to check out these Ankis block heel pump sandals.
Sizes
Try to break into your sandals before the big event. After all, you bought sandals for your feet to be comfortable.
If your main problem with your wedding sandals is a strap that rubs your feet the wrong way, consider applying deodorant to your skin where the irritation occurs. Deodorants provide a nice barrier between your feet and your footwear of choice.
Color
Don't be afraid of adding color to your look and wear what you like! Classic and traditional bridal shoes will always be drawn to clean white, champagne, ivory, and nude tones, but don't be afraid to go outside the box and add some color with some gold wedding shoes!
Be sure to check out these Jewel Badgley Mischka Women's Ornamented Sandal Flat.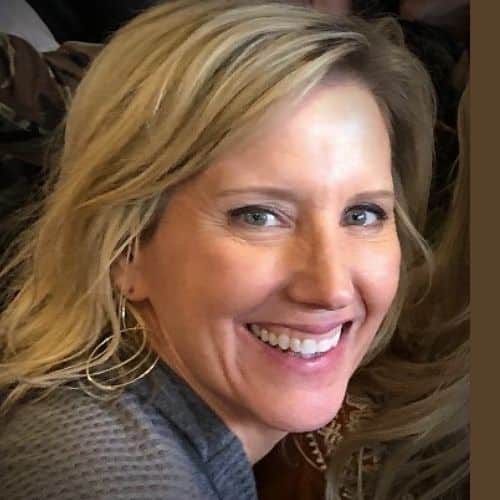 Claudia Faucher is a full-time fitness training expert and lifestyle blogger. She is also been a certified Les Mills BodyPump instructor for the past 5 years and a fitness instructor for over 20 years. Claudia is a personal trainer and creates fitness training programs for seniors and people of all ages. She likes to use her skills and experiences to help others on their fitness journeys.
Last update on 2022-08-30 / Affiliate links / Images from Amazon Product Advertising API