A classic cocktail dress is a staple of any woman's wardrobe and seems to become even more perfect once the wedding season rolls around. Listed below I share my favorite 13 perfect black cocktail dresses for a wedding and any other social event that demands a head-turning look!
From knee-high dresses to mini dresses, and midi/tea length to above the knee, there is an amazing variety of glamorous styles with a wink toward sexy. Cocktail dresses are fashionable, yet flirty.
Perfect little black dress
A little black cocktail dress and a freedom bra are a must-have for every woman's closet.
The little black dress is more than just a stylish piece to wear to a party.
The little black dress is a wardrobe staple that will outlive any fashion trend. It's worth investing in a high-quality piece that will last for years to come.
Black cocktail dresses evening wear
Cocktail dresses make a bold statement while still projecting the look and feel of elegance. They're the perfect mix of bold and sexy, which screams confidence.
Can a little black dress be too long?
The little black dress is a black evening or cocktail dress with a simple style and frequently a short length.
A form-fitting black dress that's long enough to show your shape, but it's not skin-tight is quite flattering.
It's designed to be long-lasting, adaptable, inexpensive, and widely available.
Let's face it, the black cocktail dress is a favorite for just about any occasion, be it a business gathering or a simple night out on the town.
Be sure to order the right invisible bra to complete your outfit!
Again, there are so many varieties of cocktail dresses to choose from; from the chic classic little black dress to the more racy lace dress for those special occasions when you really want a head-turner!
Black party dresses short and sexy
A popular trend in black cocktail dresses is one that's more fitted, above the knee, with a plunging neckline. Think flirtily sophisticated. You will shine in the incredible fashion choice when the lights go down.
Click to view on Amazon
It's summertime—which means that wedding season is in full swing. You'll need something to wear to each of these celebrations. The short black cocktail dress is extremely versatile, from weddings to low-key social events.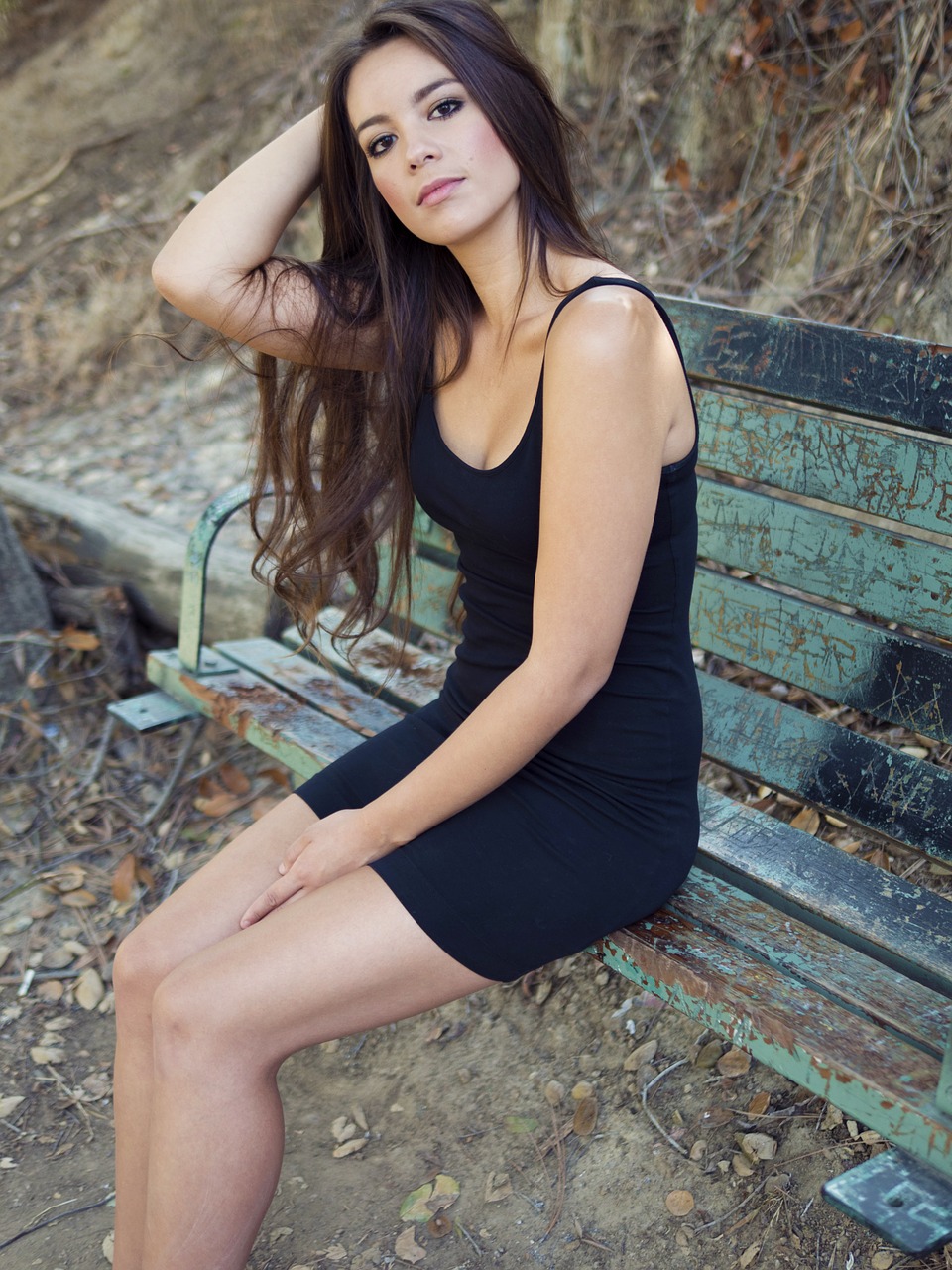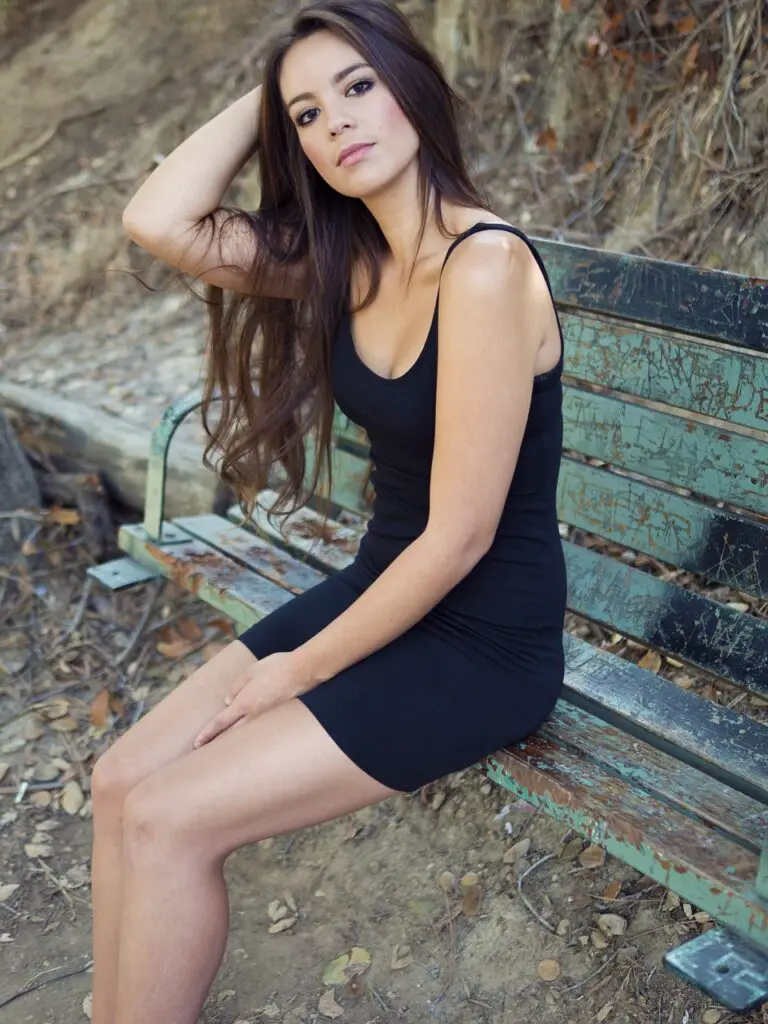 A cocktail dress is a great choice for wedding attire—whether the wedding you're attending is a formal or semiformal affair.
And don't forget some cute shoes! Add a splash of color to bring it all together.
Sale
As an Amazon Associate, I may receive a small commission (at no cost to you) on qualifying purchases which allow me to keep creating unique free content for you. Support FitFab50 by using the links in my articles to shop. Thank you!
The Perfect Cocktail Dresses For Any Occasion!
Shop for the latest fashions
Bestseller No. 1
Sale
Bestseller No. 2
Women's Elegant Mesh Contrast Sleeve Stretchy Cross Wrap Bodycon Pencil Dress for Interview L Black
【Features】Deep V neck, Swiss dot, bishop mesh sleeves, long sleeve, midi dress, elastic cuff and waist, cross wrap dress, breathable material, bodycon dress, zipper closure,solid color.
【Breathable & Style】Made of lightweight and tretchy material that doesn't wrinkl.Elegant and sweet style shows your unique personal charm and It shows your figure in a sexy but conservative way.
【Unique】 wrap v neck design creates a sexy front and gorgeous back look .Pencil dress modifies beautiful sexy leg shape,makes your more sexy and attractive. Unique mesh sleeves add mysterious to you.
Bestseller No. 3
Mokoru Women's Sexy Ruffle One Shoulder Sleeveless Bodycon Party Club Midi Dress, Large, Black
Fabrics:The ruffled dress is soft touching, stretchy, breathable and not see through, runs large, soild color
Size: S=US6-8, M=US10-12, L=US14-16, XL=US18-20,XXL=US 22-24,the material is high stretchy,If you are not sure of the size, ONE SIZE DOWN is a good idea
Design: Pleated cold shoulder body-con dress,Layered ruffle short sleeve ,one shoulder,finished with a hidden a back zipper closure
Bestseller No. 4
SheIn Women's Ruched Button Front Bodycon Mini Dress Short Sleeve V Neck Ribbed Knit Dresses Black Medium
Medium stretch material, fabric is soft to touch, comfortable to wear
Deep v neck, short sleeve, ruched, button front, above knee length, elegant casual mini bodycon dress
Perfect for causal, daily wear, beach, trip, vacation, cruise, holiday, honeymoon, birthday, party etc
Bestseller No. 5
Bestseller No. 6
Niyage Toddler Girls Elegant Lace Pom Pom Flutter Sleeve Party Princess Dress Black 100
Toddler girls dress, quality lace layer with delicate hollowed pattern design, inside cotton lining,ruffle around neck, pretty colors, get little princess's favor easily
The pom pom details on the sleeves and bottom of the dress add the perfect touch to complete the look of the dress. Zipper closure, knee length, an elegant vintage dress
Perfect for daily girl dress,family photos or other special occasions like wedding party, christmas, first communion, ceremony, Easter, baptism, birthday ect.
Sale
Bestseller No. 7
YMDUCH Women's Off Shoulder High Split Long Formal Party Dress Evening Gown Black
Style:floor-length,thigh high slit,formal prom gowns,give you an eye catching and sultry silhouette.
Material:polyester + spandex,the fabric is stretchy, feels soft and comfortable
Suitable for:It's such a timeless and chic look!The gorgeous look is sure to shine all season long! Perfect for night Club, Cocktail, Formal, Summer, Party, Prom, Evening casual,cocktail party
Bestseller No. 8
Bestseller No. 9
SheIn Women's Elegant Mesh Contrast Bishop Sleeve Bodycon Pencil Dress X-Large Black
Soft, lightweight, skin touch material, the dress will give you a comfortable and breezy wearing experience.
Features: This long dress shirt features high-quality material, mesh bishop sleeve, tie front, crew neck, solid color. The dress goes great with any body shape, comes in a wide range of sizes and look just great on you whenever you decide to wear it.
Elegant and sweet style shows your unique personal charm and produces a slimming visual effect.
Bestseller No. 10
GOBLES Women's Ruched Off Shoulder Short Sleeve Bodycon Midi Elegant Cocktail Party Dress Black
Material:polyster+spandex, very soft and stretchy, can hugs your figures like a glove, show your perfect shape.never worried about see through.
Style:off the shoulder and ruffles, we design a ruffle below the shoulders to make the dress elegant and sexy.the ruched midi dress can give people a layered look,the half back make you more attractive while promise not too exposed.
Suitable for: wedding, party, cocktail,club,birthday,dinner date, ceremony and any formal occasion
Bestseller No. 11
SOLERSUN Black Shift Dresses for Women, Women's Fashion Casual Flared Sleeve Sweet&Cute V Neck Loose Swing Pullover Party Mini Tunic T Shirt Dress Ladies Babydoll Dress Black M
Material:35% cotton+65polyyester,soft material,comfortable and smooth,light weight and breathable,fashionable and elegant.
US Size:S: Bust 37.4 inches--Length 32.1 inches;M: Bust 39.4 inches--Length 32.7 inches;L: Bust 42.3 inches--Length 33.3 inches;L: Bust 45.3 inches--Length 33.9 inches
Features: Solid color,flowy swing dress,loose fit,a line,above knee length,v Neck,lantern sleeve,pullover,chiffon fabric,casual style,mini dress,t shirt dress,boho,beach,party,vintage, maternity wear,sweet & cute babydoll dress for ladies teen and junior.
Sale
Bestseller No. 12
Berydress Women's Elegant Chic Halter Neck Sleeveless Solid Stretchy Mermaid Long Evening Dress (L, 6075-Black)
Super Stretchy Fabric, Comfortable, Cute, Fashionable, Not See Through, Quality Gurantee
Halter Neck, Sleeveless, Solid, Racer Front Design Zipper Closure at the Dress Back
Mermaid Dresses Silhouette, Floor-length, Long Formal Dress, Vintage and Classy Style, Womens Dresses Length is Measure from Shoulder to Hemline, Fits True to Size
Sale
Bestseller No. 13
PRETTYGARDEN Women's Summer Off Shoulder Vintage Floral Lace Flare Short Sleeve Loose Elegant Mini Dress (Black,X-Large)
Material: 100% Polyester, Made Of High Quality Eyelash Lace, Classy And Sexy Style
Features: Elegant Off The Shoulder Dress/ Square Neck Dress/ Summer Short Sleeve Dress/ Flare Floral Print Dress For Women / Lace Dresses For Wedding Guest/ Casual Loose Fit Dress/ Above Knee Length Dress/ Eyelet Dresses For Women/ Vintage Dress For Women
The Off Shoulder Lace Dress With Delicate Flower And Hollow-Out Design, Graceful And Stylish, Romantic And Fashionable, Makes You Look More Beautiful And Elegant
How to pick the perfect cocktail dress
There is an art to choosing a little black dress that is both elegant and timeless. Choose a look you like, select a flattering fit and cut, and grasp the importance of quality fabric and craftsmanship. It's all about being comfortable with yourself.
➥See the perfect cocktail dress
Choose basic, clean lines and a cut and hemline that you know you'll want to wear for years to get a timeless style.
Consider the fit and cut of the dress
The cut of a dress relates to its forms, such as A-line, empire waist, or sheath. Stylists have long encouraged women to choose dresses that are best cut for their body type, but we disagree—any garment that makes you feel brilliant is the ideal cut.
If you're unsure about your exact dress size, we recommend that you order two sizes and keep the one that fits the best. If you're between sizes, we suggest that you size up and have the dress tailored. It's always easier to get something taken in than taken out.
Black Cocktail Dresses
Simply put, a cocktail dress is a semi-formal gown designed for late-afternoon or early-evening social gatherings, parties, or celebrations. The cocktail dress was created to fill the gap between informal daytime wear and formal evening attire.
Long sleeve cocktail dresses
The hemline of a cocktail dress is usually just above the knees. If you want something a little longer, stay away from floor-length gowns and women's maxi dresses. Instead, go for a midi dress that is long enough to give you a streamlined look but not too long.
➥See this long sleeve cocktail dress
Which sleeves? Cocktail dresses
If you have nice and fit arms, you may want to flaunt them by wearing a cap sleeve that reveals your flesh or fitting sleeves that highlight the form of your arm. A Bishop, Dolman, or Gibson sleeve will give your arms more size if they are a little lankier than you would want them to be.
Do your arms carry a bit more weight than you'd like?
Your best alternatives could be Juliet or Bell sleeves. The poof at the shoulder of the Juliet sleeves will draw attention away from the rest of your arm, which you may not want people to see. The bell at the bottom of the bell sleeves is similar.
Black formal dresses short
A tiny black dress is a terrific choice, but make sure the hemline is at least 2 inches above the knee. A semiformal wedding is a step below formal and a step above casual, and it allows you to express yourself more fashionably.
➥See this black formal dresses short
Black Dress Dinner (LBD)
The tiny black dress is a wardrobe must-have. As a result, it's the type of dress where quality should be paramount! Spending so much time locating the ideal dress just to have it break apart or lose color after a few wears would be devastating!
But, although it is true, what is the purpose of spending a lot of money on things you won't wear?
Cocktail party dress
Simply put, a cocktail dress is a semi-formal gown designed for late-afternoon or early-evening social gatherings, parties, weddings, or celebrations. The cocktail dress was created to fill the gap between informal daytime wear and formal evening attire.
Cocktail attire for guys includes casual suits and formal shirts. Add a tie or bow tie to make it more formal, such as at weddings. For events that require current cocktail attire, you can wear something more fashion-forward than your business suit.
Knee-length skirts, stylish shoes, and basic suits are commonly associated with cocktail wear. However, being one of the most popular (and adaptable) dresses, there are many ways to incorporate your own particular style into your wedding attire.
Cocktail Dress with Sleeves
While strapless, strappy, or cap-sleeve cocktail dresses are more popular, if it's chilly or you're attending an event where a more subdued appearance is required, you'll want a long-sleeve alternative.
Cocktail clothes with a black-tie twist is known as formal cocktail wear. This is the dressier variant of cocktail clothing, which is sometimes a dress code for weddings. Your elegant black dress is the ideal choice for formal cocktail outfit. Black and other neutral colors are excellent options.
Cocktail Dresses for Women
Semi-formal and formal weddings typically require cocktail clothes. If the wedding dress code specifies cocktail clothes, women will often wear a knee-length party gown and men would wear a suit and tie.
Cocktail Party Attire
When it comes to cocktail dress code female, Semi-formal and formal weddings typically require cocktail clothes. If the wedding dress code specifies cocktail clothes, women will often wear a knee-length party gown and men would wear a suit and tie.
Wedding guest attire
Although formal wear is the most typical, wedding invitations can include a variety of additional dress rules. Formal, semi-formal, and casual are more ambiguous than black-tie, and it might be difficult for attendees to decide on their preferred degree of formality.
Dresses For The Wedding
Cocktail attire is appropriate for both formal and semi-formal situations. There are, however, a few differences that distinguish a cocktail wedding from a semi-formal wedding. Men should wear a suit for both dress codes, while ladies should wear a cocktail dress or dressy jumpsuit.
Guest Wedding Dresses
Nullam vehicula ipsum a arcu cursus vitae congue mauris rhoncus. Aliquet porttitor lacus luctus accumsan tortor posuere.
Is it disrespectful to wear black to a wedding?
Yes. It is appropriate to wear black to a wedding. It was once thought that guests should not wear black or white as to not clash with traditional bridal wear, or that black should only be worn in the morning.
Semi Casual
Considering the time of the wedding is an important part of dressing for a semi-formal or semi casual wedding. For an evening wedding, use darker, more formal hues, while for a midday affair, choose lighter colors and textiles. Consider a dress that falls below the knee or a formal skirt and top. A sophisticated pantsuit is also suitable.
Cocktail dress evening
A cocktail dress strikes a delicate balance between formal and casual, sophisticated and relaxed. Men often wear a suit and tie to an event with this dress code, such as a wedding, while ladies typically wear a cocktail dress. Cocktail dresses are supposed to blur the lines between day and night.
Short Formal Dresses
Look for short formal cocktail dresses that feature sequins, lace, and beading. Those interesting extras will take your outfit up a level of informality. A high-low hemline gives formal short dresses a formal lift. Short dresses with higher necklines are a good choice.
Summary – Black Cocktail Dresses For A Wedding
Don't pick the first outfit you see on the rack. The little black dress is a wardrobe staple that will outlast any fashion trend, and we believe it is worthwhile to invest in a high-quality item that will endure for years.
Even if you're confined to your house owing to social-distancing rules, there's nothing stopping you from wearing a tiny black dress when you need a vacation from sweats.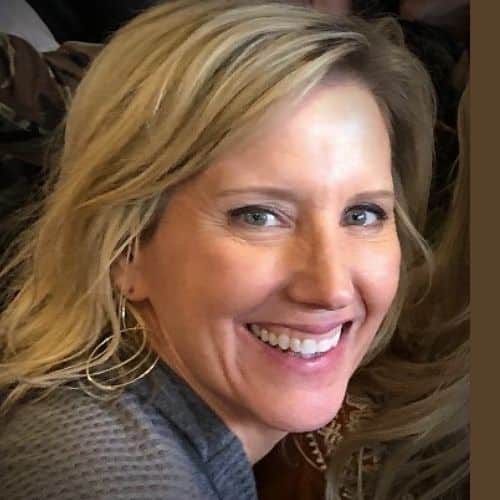 Claudia Faucher is a full-time fitness and lifestyle blogger. She is also been a certified Les Mills BodyPump instructor for the past 5 years and a fitness instructor for over 20 years. She likes to use her skills and experiences to help others on their fitness journeys.
Last update on 2022-06-22 / Affiliate links / Images from Amazon Product Advertising API